Batch Cooking for Beginners is the perfect resource for you  if you struggle to get dinner on the table during the week because you worked late, you're tired, you're out exercising, doing the housework or just plain don't like cooking.  It's cook once, eat multiple times over.  Its great for Sunday afternoons when you have an hour spare to get your meals sorted or you and hubby (or even your family) so you have less stress during the week, get dinner on the table with ease and eliminate those awful 5pm grocery runs on the way home. Here's to Batch Cooking my friends.
In a Hurry?  Pin for later so you don't miss out! ⇓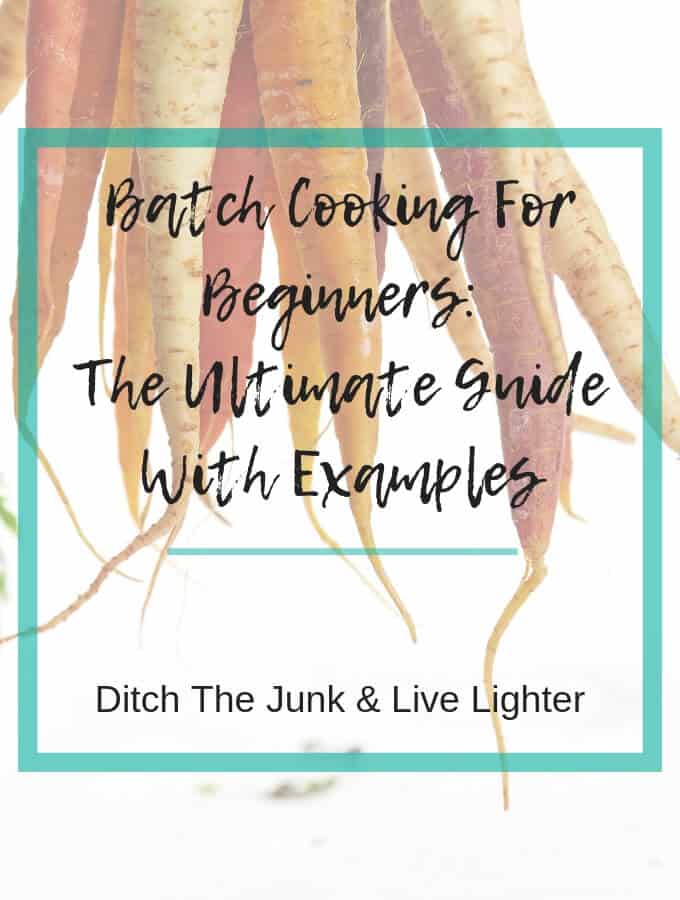 What Is Batch Cooking?
Batch cooking basically involves cooking one or more dishes in one cooking bout.  For example on a Sunday afternoon you might make a double batch of spaghetti and meatballs that serves 8 so that you can portion it out into four meals for yourself and your husband.
Or, perhaps you're a shiftworker and you have a Tuesday off, you might make up a basic chicken curry that serves 4, (on the stovetop), and in the oven you also have a tuna pasta bake that serves four.  This gives you four servings of two different meals that you can rotate through the week.
How Is Batch Cooking Going To Help?
I am a big fan of batch cooking for a number of reasons.
Batch cooking means you don't have to make decisions about what to make for dinner during the week
Batch cooking allows you to try different things when you have the time to make them, then freeze them for when you're too tired to actually cook
Batch cooking makes you conscious of your intake because you've already portioned out your servings ahead of time
Batch cooking tastes better than frozen and processed foods. Homecooked meals are always going to taste better that stuff out of a box.
Meal and menu planning happens on autopilot.
How Long Does Batch Cooking Take?
I generally allocate 1 hour to make 2 recipes and generally that 1 hour falls on a Sunday afternoon. The 1 hour is the prep time and doesn't include the actual cooking.  In fact, the prepping and getting the dish "on" and cooking is usually done in under 1 hour.
It does depend also on what you want to make.  If you're doing a slow cooker recipe, it might only be 10 minutes of prep and then 8 hours cooking.  After you've put on the slow cooker, you might spend 15 minutes making a shepherds pie which then bakes for 40 minutes.
How Much Time Will I Save With Batch Cooking?
I save upto 1 hour in the evening when I've done a batch cook and am eating one of my portion controlled pre prepared dinners.  This extra one hour gives me more time to spend with my husband, phone family, read a book, play with our dog or importantly, EXERCISE!
Will Batch Cooking Save Me Money?
Batch cooking saves money on groceries because I'm cooking more of the same thing that requires less ingredients.  Cooking one giant dish that serves 8, or two dishes that serve 8, is cheaper than making four separate dishes with four separate lots of ingredients.
When you get into the rhythm of batch cooking and you have your regular dishes on rotation you can save even more money on groceries as you become better at using what you already have in the cupboard and fridge.
What To Do Before You Start Batch Cooking
Clean out your Freezer: if you're intending on freezing your dishes, (or even half of them), you need to make sure they can fit in the freezer).  Remove anything from your freezer that is past its used by date, and anything else in there that is taking up rom unnecessarily.
Clean out your Fridge: I clean out my fridge regularly to make sure I am using the veges that I have bought and to check if any have slipped through and have gone past being able to be used.  Anywhere you can buff up your dish with veges is a good thing.  Likewise, get rid of anything in your fridge that is not needed, almost empty or expired.
The Steps to Getting Started with Batch Cooking
Step 1:  Clean out your freezer and fridge to make sure you'll have enough room for your dinners once they are cooked and portioned out.
Step 2: Make a decision.  Decide on what types of recipes you want to include in your batch cooking routine.  Start with 1 or 2 easy things to make that you are familiar with and have made before.  Decide if you'll make single or double batches.  Work out if you'll have enough spare containers to portion it out either into single serves if you're cooking for one, or double serves if you're cooking for two.
Step 3:  Make a grocery list.  Check what you already have in your pantry and fridge and write up your list and do your shop or order it online and have it delivered.
Step 4:  Allocate time to do your batch cook.  Schedule it into your calendar if you need to.  Get out all the ingredients, the recipe and tools and appliances you'll need.
Step 5:  Do the prep work and get it cooking.  Once you've done this part, start the clean up to get it out of the way.  If you have a dishwasher, load it up, otherwise fill the sink, do a wash and then when your dishes have finished cooking you just have to portion them out, and wash the final couple of things.
Step 6:  Portion it out and store it.  Don't forget to label your containers so you know what it is and when you made it.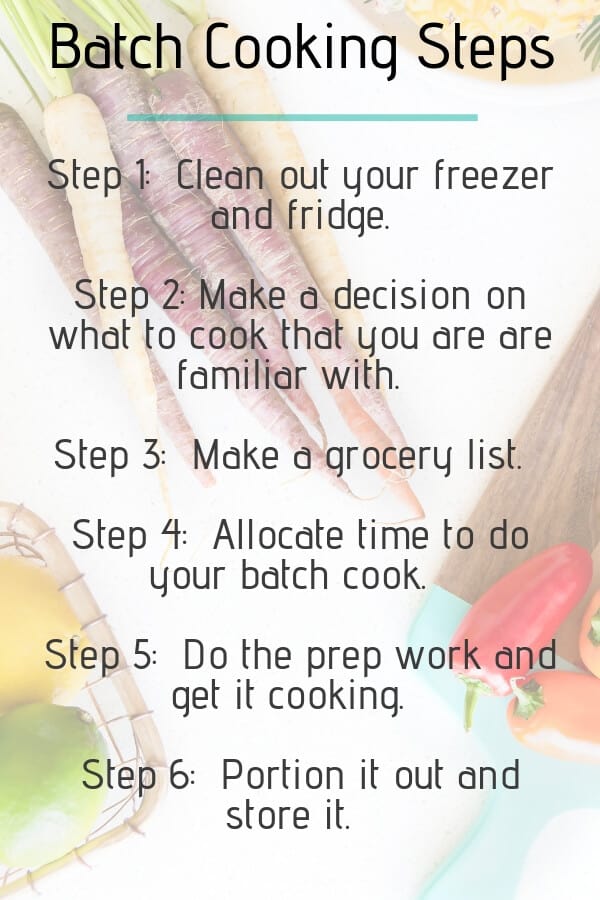 The Best Containers for Storing Make Ahead Meals
I've used both glass and plastic storage containers in the past.  My preference now is for clear plastic (BPA free) ones so I can see what's in it at a glance.
How To Store and Label your meals
You could use masking tape or some other tape and write on that the name of your dish and the date.  I've found though that when it's in the freezer, it can sometimes fall off with the cold.  There are different types of container labels you could try if you want something more organised than DIY tape.
In terms of storing the containers, it's stacked one on top of the other for me and then I arrange other things around them in the freezer.
Batch Cooking Methods
Pressure Cooker: this is my favourite way of batch cooking, simply because it is really quick to cook a curry, casserole or stew.  It comes out juicy and tender likes it's been in the slow cooker for 8 hours, but its only cooked for 20 or 30 minutes!
Slow Cooker: this is my second favourite because sometimes I just love the smell of slow cooker food wafting through the house on a Sunday.  Slow cookers are great to put on on a Sunday morning before I head out for the day, and then when I come home in the late afternoon, I can put on a super quick pressure cooker recipe to make up my batch cook for the week.
Oven Bake: I have several recipes that I love that just have to be oven baked, where using a  pressure cooker or slow cooker is not practical.  Think healthy comfort foods like pastas and lasagna's.  Yum,
Stove Top: This is a great option for pastas as well and when it's just too hot to use the oven.  Think spaghetti and meatballs, and my savoury mince curry recipe.
Enjoying this post? Pin It to Pinterest , and leave me a comment below.
How To Create a Batch Cooking Menu Plan
Decide your cooking day
Choose 8 recipes that you're familiar with and enjoy
Break them down into four groups of two
Allocate them to weeks – week 1 of the month, week 2 of the month and so on
Batch Cooking Menu Example
This is an example of one of my typical go to batch cooking menu plans for a four week period.  I tend to have this one on rotation for about 3 months of the year in the cooler months.
You can probably tell from this plan that we LOVE curry in our house!
A Sample 70 Minute Batch Cooking
2 recipes/8 servings/4 nights dinner for you and your hubby
1 – 15 minutes: Spend 15 minutes prepping the chicken on the stove for this Apricot Chicken Curry Casserole, and then get it into the oven and set the timer for 60 minutes
15 – 30 minutes: Quick Clean Up, then onto the prep for this Savoury Mince Curry Recipe
30 – 45 minutes: RELAX and let savoury mince simmer for 15 minutes
45 – 60 minutes: Remove savoury mince from let, let cool down, portion out and store.
60 – 70 minutes: Remove from oven and let cool
80 – 90 minutes: Portion out the chicken dish and store.
Super Easy Batch Cooking Idea 1 – Curry
Make a double batch of your favourite curry on a Sunday, wait for it to cool and portion it out into containers and store.  Stovetop or slow cooker.  Use whatever you've got to make it happen.
During the week, serve it up with something different each time.
Monday: Curry and Rice (add a side salad if you're game)
Tuesday: Curry and sweet potato and cabbage (or other green vege)
Wednesday: Curry with a tin of pre cooked lentils and frozen veges mixed through
Thursday: Curry with your favourite pasta and green vege (spaghetti, shells, spirals, fettucine) or even zucchini noodles.
The trick is to add something different each night to the curry to make it seem new and exciting from the previous night.
Super Easy Batch Cooking Idea 2 – Stew
Grab your slow cooker, or put your oven to work if you don't have a slow cooker
Monday: Stew with your favourite mash (white potato, sweet potato, celeriac mash)
Tuesday: Stew with crusty garlic and herb bread
Wednesday: Stew with your favourite pasta or cous cous
Thursday: Stew with brown rice and broccoli
Mix it up, keep it fresh and new each night. 
PRO TIP:  Another trick is to serve your dish on different plates/bowls each night.  I have a hugh assortment of plates and bowls that I've collected over the years.  Some a little fancy, but most I've collected from thrift stores and throw out sales.  You'd be surprised how different it can feel eating the same thing off a different plate can be.
10Recipes for Grown Ups You Can Batch Cook Ahead of time
My favourite Slow Cooker meal to Batch Cook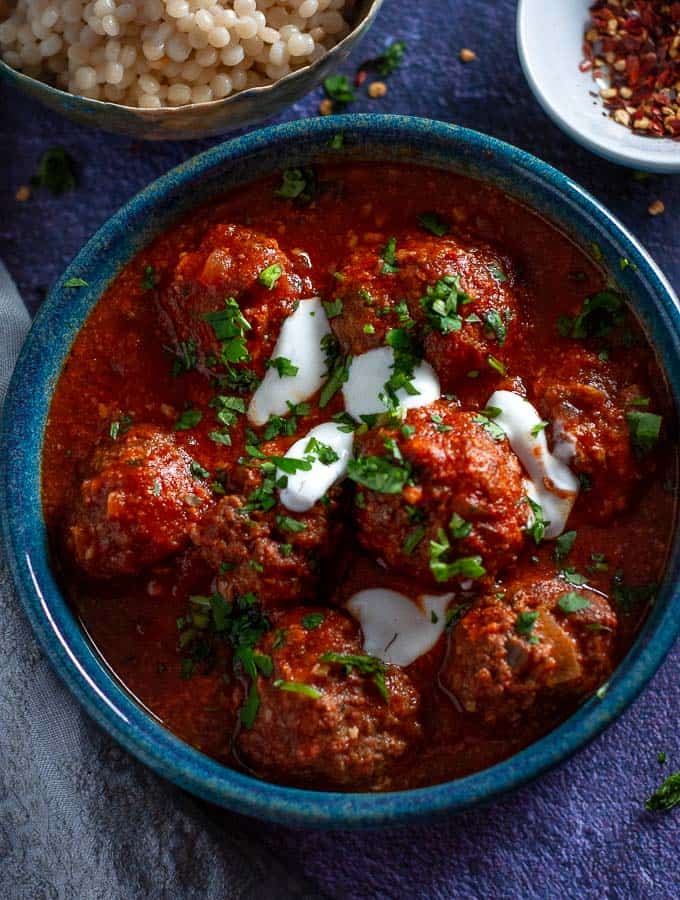 My Favourite Pressure Cooker meal to Batch Cook
Hands down, this unusual Beef Curry is one of my go to comfort food batch cooking dishes to make in my pressure cooker.
The pressure cooker I use isn't made anymore, but you could equally make any of my pressure cooker recipes in an Instant Pot.  I'm also secretly drooling over this rose gold/coppeish pressure cooker because I love the colour!
By the way, if you're in Australia we don't have the instant pot here but it is much the same as the pressure cooker.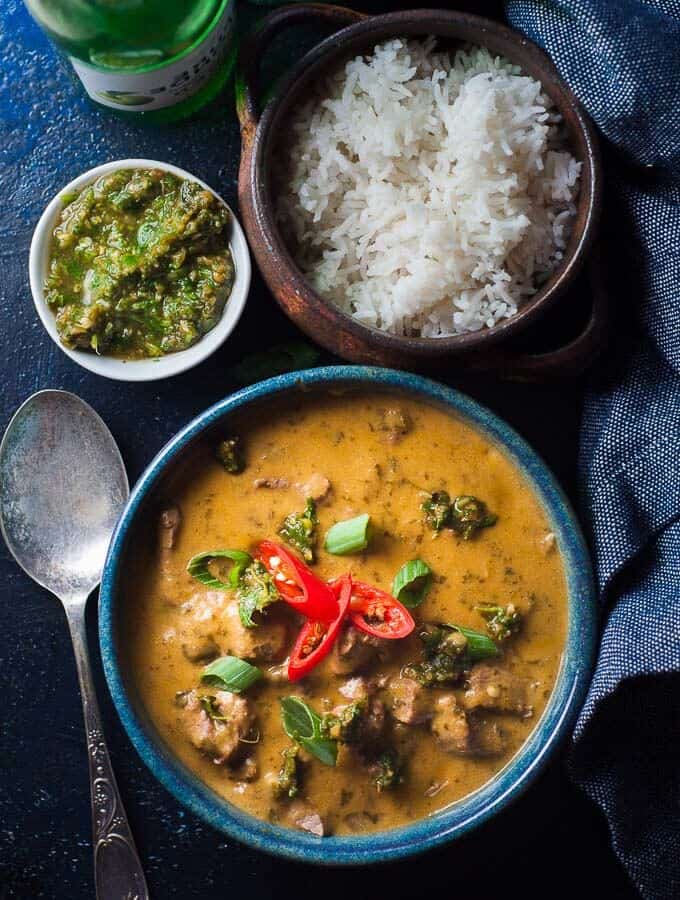 My Favourite Oven cooked meal to Batch cook
Good Old Fashioned Lasagna made from scratch, best made in a heavy bottom casserole dish.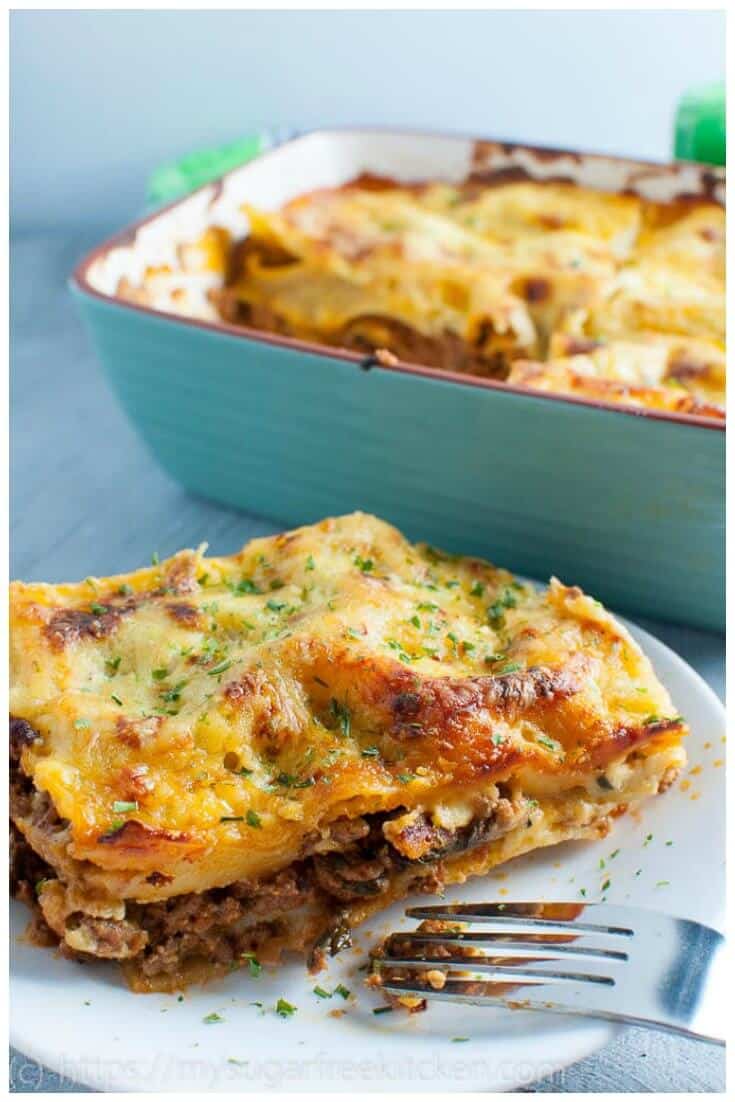 Did you like this post? Pin It to Pinterest , and leave me a comment below.