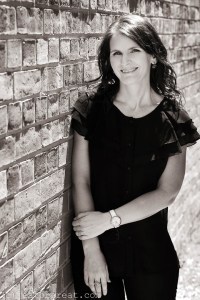 My name is Kim and I'm from the Sunshine Coast Australia - a stretch of 60 kilometers (35 miles) of beach on one side and mountains on the other, and a serious tourist hotspot for both locals and international visitors.
Its a melting pot of artists, creatives, foodies, small business and professionals, many of which, like my husband and I, have made the "Sea Change" and left the concrete jungle of city living behind.  From Caloundra in the south to Noosa in the north, we are just about half way in between, and a good old 10 minutes walk to the beach.
---
My 4 Part Living Lighter Philosophy .
Good Habits are everything.
Healthy food doesn't have to be hard.
Self care is essential for your well-being.
Being more mindful can change your life.
Changing how and what I eat, making more time for self care and creating a daily practice of mindfulness has been a transformational process for me and here I hope to share it with you.
---
Why I Started Blogging - My Story
I created My Sugar Free Kitchen as a way to provide inspiration, motivation and education to busy working women who struggled to find helpful and useful information about how to eat healthy, maintain their weight and live a fulfilled and thriving life.
Over the years I've had my ups and downs with my health and weight.  I've experienced both dramatic weight loss, and the inability to loose that last 5 kilos to get back into my favourite pair of jeans.  I've battled chronic stress, depression, anxiety and body image issues.
All the while I thought I was eating a healthy diet, but in reality I was struggling with stomach pains, digestion issues, low energy and many other discomforts.
I began to feel like this was normal and I was just stuck living this way.  Stressed, anxious, lacking in energy and constantly on the edge of burnout.  What I really wanted was to feel refreshed and energized, living a fulfilled and meaningful life where everyday I could thrive in whatever it was I was doing.
My wake up call came in the form of unexpected emergency surgery twice in the space of three months due to my chronic stress.
I had to make serious lifestyle changes because my current lifestyle had just put me in hospital.
I stripped all the junkfood from my diet, cleaned out my kitchen, and set myself on a mission with a new eating, exercise and self care regime.  I also started a daily mindfulness and journaling practice.  Within days, I began to see results.  The foggy head began to lift, I began to feel more positive and confident and I had more energy.
I started to feel calm, more relaxed, comfortable and confident as I went about my day.  Slowly, little by little a transformation was taking place.  I was creating my own personal Living Lighter philosophy of small, gradual change to create healthy habits that stick.
Its my hope that you find some inspiration in my story and in the recipes, tips, tools, habits, insights an wisdom I share here.  Please know that this is a place to celebrate your journey towards a healthier lifestyle and better habits, no matter where you currently are on the path to ditching the junk and living a lighter life.
---
A little about me…
I've been married for over 7 years and my husband and I are obsessed with our georgeous blue English Staffordshire Terrier, named Charlie.
I have a Bachelor of Business Degree in Management & Information Systems. I also have an MBA.
In a previous life, I spent 13 years working in the Fitness Industry as a Group Fitness and Pilates Instructor .
These days, I'm an IT professional by day.
I wake at 5 am every morning and do a meditation and yoga practice
I've spent the past 10+ years of my life cultivating tools, systems, and strategies to better organize my life, prioritize my goals, and create solid game-plans to make things happen.
I'm passionate about living a life infused with mindfulness and self-care
I have been journaling for over 20 years. At the moment I'm obsessed with Gratitude Journaling and Morning Pages.
I love winery tours, degustation menus and good classy red wine with a kick ass home made pizza.
To find out more of what my blog is about, including some of my favourite posts, click here.