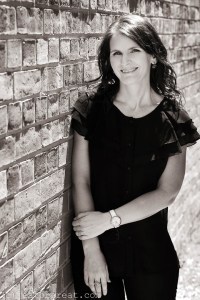 My name is Kim and I'm from the Sunshine Coast Australia – a stretch of 60 kilometers (35 miles) of beach on one side and mountains on the other, and a serious tourist hotspot for both locals and international visitors.
Its a melting pot of artists, creatives, foodies, small business and professionals, many of which, like my husband and I, have made the "Sea Change" and left the concrete jungle of city living behind.  From Caloundra in the south to Noosa in the north, we are just about half way in between, and a good old 10 minutes walk to the beach.
---
My Philosophy is Simple.
I believe healthy food doesn't have to be hard.
I believe in self-care.
I believe in quality over quantity.
I believe diets are a waste of time.
I believe in straight talk and being real.
I believe in eating healthy 80% of the time.
I believe moving your body makes you feel better.
I believe you have the power to change your life.
I believe you can't change anybody but yourself.
I believe the journey is the goal.
I believe there is always a sliver lining.
---
Why I Started Blogging – My Story
I started this blog in April 2017 to keep track of my recipes and to share them with some of my family members who were struggling with their weight. But more than that, this blog was my creative outlet and escape from my corporate job, and the stress  and grief I was suffering from.
But let me back track a little.  In mid 2015 my husband and I renovated our old run-down kitchen.  A complete gut job, with brand new everything.  I loved it and I imagined all the beautiful things I would make and eat.
On the day the tradesman left with their tools, my world turned upside down, and the only thing that happened in my beautiful kitchen for the next 18 months was microwave dinners and toast.
I had received devastating news and I was overcome with grief and stress like I had never felt before.
In early 2016 I went for a routine medical check up, and was told I needed to go home, pack and bag and come back for emergency surgery to remove an infection that was taking over my body.  The stress had caused a dormant cyst to become life threatening without immediate treatment.
The operation did not go well.  12 weeks later, I had to have the same operation again.  The healing process of mending my body and my mind was long and I wasn't allowed to exercise.  All I could do was short bursts of light walking whilst I had my arm in a sling.
Bad eating habits and lack of exercise took their toll.  I gained weight and slipped silently into depression, along with my grief and stress.
When I was finally cleared by the doctor that it was OK to use my arm fully again, I decided enough was enough.  I was sick of being sick, tired of moping around, and unhappy with the extra weight I was carrying.  I had developed a ton of bad habits and I felt out of control.
I needed to get back to the fit, active, healthy eating person I used to be.
I felt a burning desire to wipe the slate clean and start over.  To eliminate the excess from my life.
∇  I wanted simple.  ∇  No more food clutter.  ∇  No more mental clutter.
I attacked exercise like a woman possessed, and got rid of all the junkfood, sugary snacks and other processed foods that I had become so fond of.
I got back into the kitchen and started cooking everything from scratch.  I cooked healthy dinners every night and I baked healthy sugar free cakes, cheesecakes and muffins.  I was loving this new from scratch cooking.
A transformation was taking place, both physically and mentally.
♥  The more I cooked from scratch, the better I felt.
♥  The more veges I ate the better I felt.
♥  The more water I drank, the better I felt.
♥  The less processed food I ate the better I felt.
♥  The less sugar I ate the better I felt.
Each day I made small changes that when layered on top of each other helped me to feel better about myself, to drop the weight, feel less stressed and more calm.
I guess you could say I'd stumbled upon Clean Eating, without really even knowing it.
Cleaning up my diet, and developing healthier habits to take better care of myself is what has allowed me to get on with my life after tragedy.
Starting this blog is my way of helping you to eat well, feel alive and live lighter, so you can be prepared for whatever life throws at you.
---
A little about me…
I am a wife and dog mother to a cheeky and delightful blue English Staffordshire Terrier, named Charlie.
I am a podcast Junkie.
I am an IT professional by day.
I love being at the beach with water lapping at my feet, sipping on a cup of coffee.
I love sunsets in winter looking out over the water from our back yard.
I love acai bowls and Sunday walks along the Mooloolaba Esplanade with my husband and our furkid.
I love winery tours, degustation menus and good classy red wine with a kick ass home made pizza.
To find out more of what my blog is about, including some of my favourite posts, click here.