My name is Kim and I'm the voice behind everything here and do all the writing, recipe development and photography.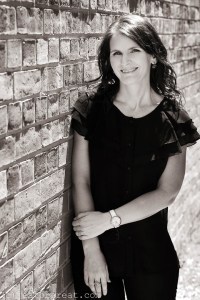 I started this site in April 2017 so I could share my experiences in healthy eating and to motivate and inspire a healthy lifestyle in others.
About My Sugar Free Kitchen
My Sugar Free Kitchen is a healthy food blog that focuses on fresh and creative, clean eating recipes for singles and couples. You'll also find many articles and tips on Mindful Eating as this is something I'm very passionate about.
My Blog reflects my beliefs on food and cooking - that cooking healthy, delicious and tasty food doesn't have to be hard.
About The Recipes
All the recipes you find on My Sugar Free Kitchen are naturally sweetened, using either fruits, Monkfruit, Stevia, and sometimes Raw Honey or Maple Syrup.
My aim is to keep my recipes as simple as possible by using everyday, easy to find ingredients.
The recipes on my blog are often inspired from places I've been to, or are the result of creative kitchen experiments. I love being resourceful with what I lave on hand and working backwards to create a recipe that packs a punch. For me, its not always about going out to buy ingredients to make something specific.
I want to show you how to make healthy recipes using natural ingredients and sweeteners that will help you to reduce your sugar intake. Tasty recipes, packed with flavour that aren't complicated.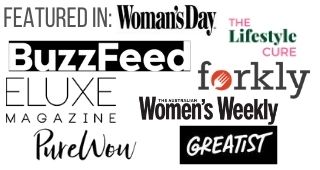 A Little Bit About Me
Having grown up eating lots of processed and sugary foods, I always struggled with my weight and I knew it was because of my diet. There was lots of food that came in boxes, and only minimal fresh fruit and veges and I struggled with lack of energy and fatigue for years.
About 15 years ago, I completely changed the way I ate. I began cooking from scratch, eating way more fruits and veg and cutting out refined sugars.
I started to read cookbooks like they were novels, taking in every bit of information on healthy eating that I could.
I learnt about flavours, spices, cuts of meat, how to use a slow cooker, a pressure cooker, and how to bake from scratch for the first time. All the while experimenting and adjusting so that the recipes I made had little to no added sugars, but tasted delicious.
This process of experimentation taught me how to use natural sweeteners like dates, apricots, figs, granulated stevia and monkftuit. Even raw honey and maple syrup in small quantities.
This proved to me I could make healthy and delicious food without all the added sugars. I didn't want to give up my comfort foods, chocolate, desserts or my love of spicy Asian dishes. So I re-invented them here, in my growing collection of healthy and clean recipes.
What You'll Find on My Sugar Free Kitchen
Simple, full flavoured dinner meals using fresh ingredients
Simple 30 minute meals for when you're short on time
Sweet treats that are naturally sweetened with fruits, monkfruit, stevia and occasionally raw honey or maple syrup
Lots of Chocolate Recipes without the added sugars
Recipes that I have made many times and have eaten time and time again.  If a recipe does not pass my strict standards, it does not go onto my blog. 
Recipes with nutritional information calculated via the My Fitness Pal app.
What You Won't Find on My Sugar Free Kitchen
I don't use bottled pre made recipe bases in my recipes
Bland recipes with little to no flavour. I like lots of flavour. In Everything.
Complicated recipes. Mostly because I can't be bothered. I want it to be easy and I want to enjoy doing it, so its uncomplicated all the way.
---
Start Here
Next, join the community!
Wow, you read all the way here. Thank you so much! I'd love to hear YOUR story as well and get to know YOU.
Please join my community on Facebook, Instagram or Pinterest and say hello.
---
Contact
Contact me at kim at mysugarfreekitchen dot com