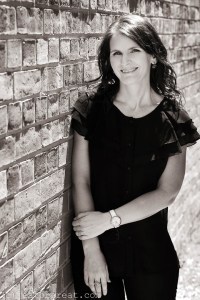 My name is Kim and I'm from the Sunshine Coast Australia – a stretch of 60 kilometers (35 miles) of beach on one side and mountains on the other, and a serious tourist hotspot for both locals and international visitors.
Its a melting pot of artists, creatives, foodies, small business and professionals, many of which, like my husband and I, have made the "Sea Change" and left the concrete jungle of city living behind.  From Caloundra in the south to Noosa in the north, we are just about half way in between, and a good old 10 minutes walk to the beach.
My Story
For the first 40 years of my life I had had always been fit and healthy and had pretty good eating habits. I'd spent many years working in the fitness industry, and seeking out things that challenged both my physical and mental fitness.  My weight had stayed the same for years and I didn't really know what depression or anxiety was.
I was (and still am) married to a wonderful man and we were the best of friends.  We didn't have kids of our own, but considered our family complete with our furkid Charlie and I'd always felt a certain "lightness" in me, and around me that allowed me to thrive in whatever I did.
However, after experiencing a serious family tragedy in my early 40's, I fell into a spiral of both not eating and eating everything, severe stress, not sleeping, dramatic weight loss, weight gain, and multiple surgeries to fix the infection that had taken over my body, caused by the extreme stress I was under.
I had developed some serious health issues and was in hospital for only the second time in my life.  My diet was out of control, I couldn't sleep, and my stress levels were off the charts.
In the space of 6 months I had gone from being a driven high achiever, excited about the future, to a place where I could barely get out of bed in the morning because I couldn't face the day.  The lightness had been sucked out of me and I felt like a shadow of my former self.
To turn it around I knew I had to make some pretty big changes, both physical and mental.  The road to recovery was long and challenging but I learnt that change is possible and in fact necessary, even in the face of adversity.
I learnt that when things aren't going great, bad eating habits just make you feel worse and I learnt that taking care of others and failing to take care of yourself is a one way ticket to burnout.
Some major shifts were needed, and I became determined to reset my mindset and my attitude and I committed to doing things differently. To getting rid of food clutter.  Mental clutter.  And physical clutter.  And to taking better care of myself.
It took a few years to work through the grief  and loss and but  I was eventually able to reconnect to my purpose and find my lightness again.
Healthy eating, exercise and  self care played a big part in my recovery.  These things helped me to find meaning, joy, and helped me to find my spark again.
This blog was created out of a need to share the beauty that blossomed from letting go and moving on.
I know how easy it is to loose control of things you've taken for granted and how hard it is to regain  some kind of order within the chaos.
I know how hard it is to let go of familiar habits and struggle to create new ones.
I know how hard it is to change even the smallest of things when you feel like don't have a shred of energy.
I know how food can make you feel high one moment, and self loathing the next.
I know that food can make all the difference and that healthy habits allow you to create the life you want.
Let me help you create new healthier habits and self care so you can re-write your story and live a lighter life.
---
On a Lighter Note
These days I'm an IT Professional by day, passionate food blogger by night.
I like to keep my recipes healthy, light, and uncomplicated.  Many of my recipes are sweetened with stevia  which I buy from the local Woolworths here in Australia.  Other times, I might use a little raw honey or use fruit to sweeten a recipe.
I'm also Inspired to recreate  lightened up and healthy versions of dishes that my mum and gran used to make.  I have such vivid memories of some of these dishes, but I know they weren't as healthy as they could be!
These are the driving forces behind why I make the recipes I do.  I want to eat what I love and enjoy, minus the sugar highs, the sugar lows and the foggy brain!
I also talk about managing cravings, meal planning, managing stress, finding healthier alternatives to processed food and how to simplify and declutter because these are the things that have made a difference to me.
To find out more of what my blog is about, including some of my favourite posts, click here.