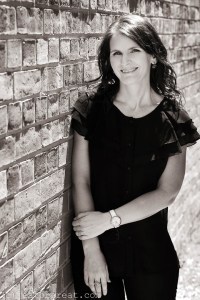 My name is Kim and I'm from the Sunshine Coast Australia – a stretch of 60 kilometers (35 miles) of beach on one side and mountains on the other, and a serious tourist hotspot for both locals and international visitors.
Its a melting pot of artists, creatives, foodies, small business and professionals, many of which, like my husband and I, have made the "Sea Change" and left the concrete jungle of city living behind.  From Caloundra in the south to Noosa in the north, we are just about half way in between, and a good old 10 minutes walk to the beach.
---
My Philosophy is Simple.
I believe healthy food doesn't have to be hard.
I believe in self-care.
I believe in quality over quantity.
I believe diets are a waste of time.
I believe in straight talk and being real.
I believe in eating healthy 80% of the time.
I believe moving your body makes you feel better.
I believe you have the power to change your life.
I believe you can't change anybody but yourself.
I believe the journey is the goal.
I believe there is always a sliver lining.
Ditching the Junk and Living Lighter, isn't just about getting rid of bad foods.  Its about letting go of food clutter, mental clutter and things that are weighing you down  so that you can make yourself your own priority, to create better, more sustainable habits in the process.
I want to pay it forward and share the lessons I've learnt, so that you too can ditch the junk and live lighter.
This is a lifestyle for me that I've slowly adopted over many years of struggling to push through burnout, stress, lack of confidence, and at times unimaginable grief.
My goal with this blog is to disrupt the way you look at food and to show you how to take better care of yourself to create a healthy lifestyle filled with energy and joy.
---
A little about me…
I am a wife, and married to the love of my life. We've known each other since we were 8 years old, but lost contact in our mid teens and found each other  through the same the same social circles in our 20's, although we didn't get together until our 30's.  We've been together 13 years.
I am a dog mother to a cheeky and delightful blue English Staffordshire Terrier, named Charlie. He is the son we never had.
I am a podcast Junkie.
I am an IT professional by day.
I am a voracious reader and have gorged on all types of non fiction books my entire adult life
I am a home cook, recipe developer, and photographer who enjoys every minute of it
I am as of recently, First Mate on the Sandbar, a Kevlar Cat Fishing Boat my husband has lovingly brought back to life
I love being at the beach with water lapping at my feet, sipping on a cup of coffee
I love sunsets in winter looking out over the water from our back yard
I love acai bowls and Sunday walks along the Mooloolaba Esplanade with my husband and our furkid
I love hard core exercise and have been known to push myself to almost breaking point in a HIIT class
I love winery tours, degustation menus and good classy red wine with a kick ass home made pizza
To find out more of what my blog is about, including some of my favourite posts, click here.