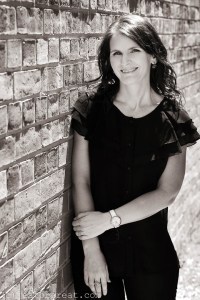 Hello, I'm Kim, and I'm really passionate about making healthier choices in my recipes by cutting down on sugar.
I love experimenting with natural sweeteners like monkfruit, dates, and sugar-free maple syrup.
My area of expertise lies in creating sugar-free desserts, sugar-free baking, and crafting healthy nutritious Asian inspired dinner options that are perfect for those busy midweek meals and meal planning.
About The Recipes
All the recipes you find on My Sugar Free Kitchen are naturally sweetened, and I love experimenting with natural sweeteners like monkfruit, dates, and sugar-free maple syrup. On the very odd occasion, I may use a tablespoon or two of honey if the recipe can't be made any other way.
My aim is to keep my recipes as simple as possible by using everyday, easy to find ingredients, whilst keeping them low in sugar, and high on the taste, texture and flavor scale.
I want to show you how to make healthy recipes using natural ingredients and sweeteners that will help you to cut back on sugar whilst still satisfying your sweet cravings.
Familiar recipes re-imagined into a healthier low sugar/no sugar alternative.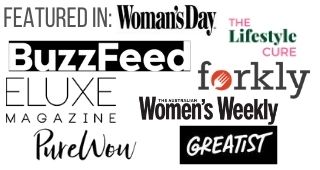 A Little Bit About Me
As a kid and teenager I grew up eating lots of processed and sugary foods like high sugar cereals, cakes, biscuits, slices, chocolates, and chips. I always struggled with my weight and I knew it was because of my diet. There was lots of food that came in boxes with ingredients I couldn't pronounce, and only minimal fresh fruit and veges.
For years I struggled with lack of energy, fatigue, skin problems and my cravings were off the charts.
About 15 years ago, I completely changed the way I ate. I began cooking from scratch, eating way more fruits and veg and cutting out refined sugars.
I started to read cookbooks like they were novels, taking in every bit of information on healthy eating that I could. I also become obsessed with watching cooking shows 24/7.
I learnt about flavours, spices, cuts of meat, how to use a slow cooker, a pressure cooker, and how to bake from scratch for the first time. All the while experimenting and adjusting so that the recipes I made had little to no added sugars, but tasted delicious.
This process of experimentation taught me how to use natural sweeteners like dates, apricots, figs, and monkftuit.
This proved to me I could make healthy and delicious food without all the added sugars. I didn't want to give up my comfort foods, chocolate, desserts or my love of spicy Asian dishes. So I re-invented them here, in my growing collection of healthy and clean recipes.
What You'll Find on My Sugar Free Kitchen
Simple, full flavoured dinner meals using fresh ingredients
Simple 30 minute meals for when you're short on time
Healthy and Delicious Curries and Stews that you can make in the Oven, Pressure Cooker or Slow Cooker
Healthy and exciting Salmon and Fish recipes that are easy to make. Because I love, love, love Seafood.
Asian inspired favourites without all the added sugars
Sweet treats that are naturally sweetened with fruits, monkfruit, stevia and occasionally raw honey or maple syrup
Lots of Chocolate Recipes without the added sugars
Recipes that I have made many times and have eaten time and time again. If a recipe does not pass my strict standards, it does not go onto my blog.
Recipes with nutritional information calculated via the My Fitness Pal app.
What You Won't Find on My Sugar Free Kitchen
I don't use bottled pre made recipe bases in my recipes
Bland recipes with little to no flavour.  I like lots of flavour.  In Everything.
Complicated recipes. Mostly because I can't be bothered. I want it to be easy and I want to enjoy doing it, so its uncomplicated all the way.
---
Start Here
Next, join the community!
Wow, you read all the way here. Thank you so much! I'd love to hear YOUR story as well and get to know YOU.
Please join my community on Facebook, Instagram or Pinterest and say hello.
---
Contact
Contact me at kim at mysugarfreekitchen dot com