After years of struggling with the basics of meal planning, and getting something on the table, I finally realized what my problem was. I couldn't plan my meals for the week, because I couldn't decide on what I wanted to make. I felt overwhelmed by all the choice everywhere.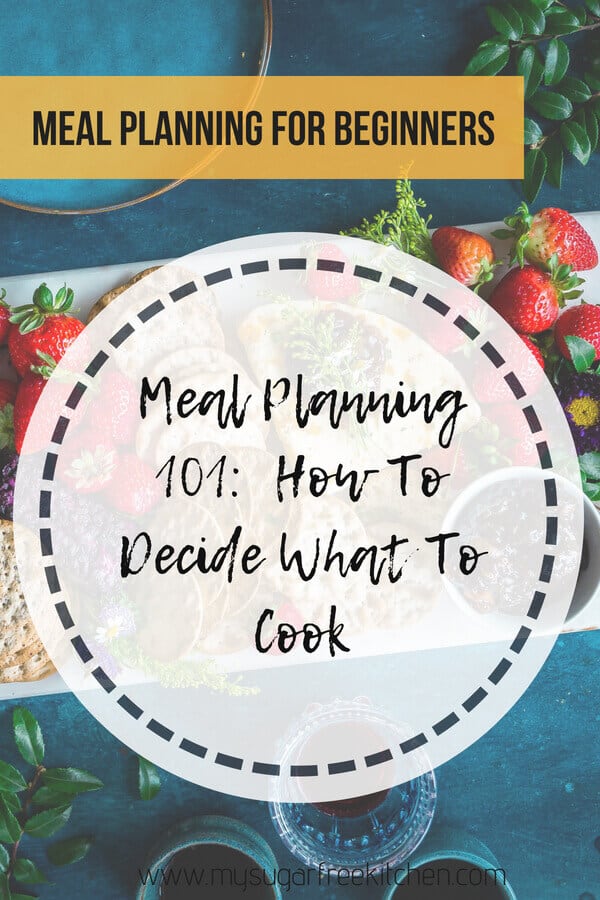 You know the old analysis paralysis, stuck and unable to make a decision. So the majority of the time I was caught between my inability to actually make dinner decisions, and the 4 pm dinner dilemma of not having anything to have for dinner that night. Then the mad rush to the supermarket to buy things I didn't really need, and things I already had, but had forgotten that I already had.
Needless to say money was leaking out left, right and centre.
I was sick of spending so much money on food, but feeling like I still had nothing in the house for dinner each night! I needed to work out how to do this meal planning thing better.
But first….
What is Meal Planning?
Meal planning in its most basic sense is figuring out what meals you are going to make in the next week (or whatever other timeframe you've determined for yourself). Yes, simple as it sounds, just deciding can be hard. But, don't overthink it. It's dinner. There is no pass or fail, and no exam at the end of the week. Take 5 minutes and just decide.
Give yourself that time limit. It does make a difference. It forces you to make a decision. Put a the timer on, on your phone and get it done. Easy.
How To Decide Which Meals To Include
I like to think of it this way. For me, I like the routine of having things on the menu that a familiar and comforting to me, where I don't have to think to much about following instructions.
But I also like a bit of variety in what I'm eating each night. I don't want to eat the same seven meals every week. I don't even want to eat the same ten or twenty meals for the next year on rotation.
I want a combination of things I know, like and enjoy (yes, ones I've made lots of times before) coupled with something new and exciting.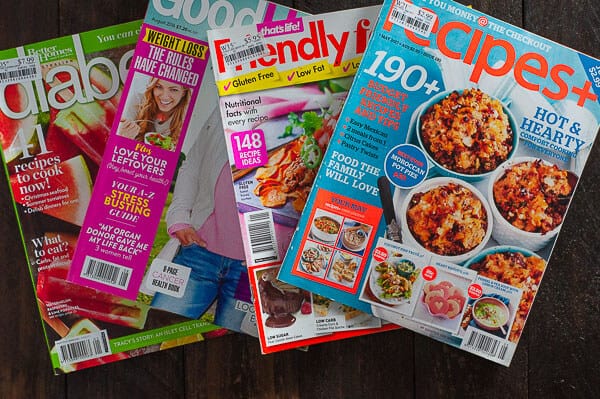 My Meal Plan Example
I have four meals per week that are things I've made before. I don't need to follow a recipe because I have it in my head. They are pretty easy and I know what I'm getting every time.
I make two meals that are brand new. How do you find these? Simple.
Flick through magazines
Ask your mother for some recipe books (or dig out those ones you bought ages ago and had forgotten about), or
Jump onto the internet and start googling, or visit some of your favourite recipe sites and bookmark your favourite.
The problem with option three is that it can be overwhelming if you're not used to getting your meal inspo online.
So I think magazines and recipe books are great options for firing up the belly and the brain to get the creative juices flowing. All you have to do is find two recipes, the easier the better.
---
Related post: Meal Planning For Couples - My Personal Tips and Tricks For Getting Dinner On The Table In A Household Of Two.
---
Things to think about when choosing your recipes
Choose recipes that are quick and easy to make if you have extra curricula activities that you have after work. Do you go to the gym on the way home, do you go home first then head out to a yoga class?
If you have to bring work home with you, you need to be finding 15 minute meals that are super quick to make and eat but banging with flavor.
If you have other responsibilities or obligations in the evening, either every night, or even just some nights, make sure you choose to make something that fits with your schedule
If you have a jam packed week, why not get out the slow cooker on a Sunday and make a curry, stew, or casserole that you can freeze and have on hand during the week.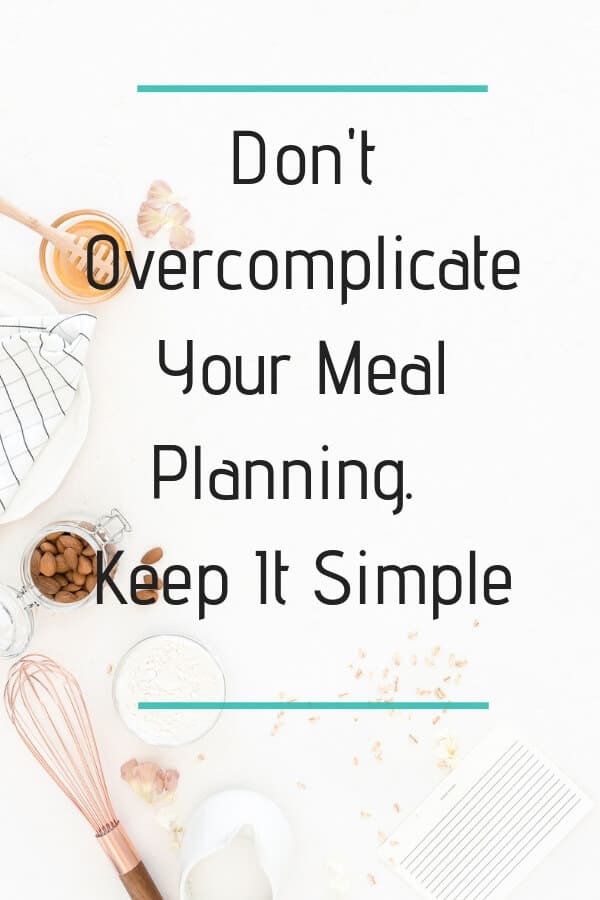 TIP: If you struggle with finding two new things to make each week, look for variations of your favourites and see if something sparks your fancy. If you love spaghetti and meatballs, look for other meatball recipes and see what interesting things you find.
That's six meals for the week. The seventh is a freeballer. I don't schedule anything in the seventh spot, I just leave room for flexibility in case we go out, have leftovers or just feel like an easy night off from cooking.
Weekly Meal Planning In a nutshell:
4 nights = You're making food you know, things you've made many times before and you know exactly how it will turn out…and you tend to have most of the ingredients on hand.
2 nights = You're mixing it up. You're making two new things you've never made before that are simple and easy that you've already planned to make and you have the ingredients on hand.
1 night = You're doing whatever you want. Eating out. Eating leftovers. Eating food at friend's houses. Its flexible so you can cook up a storm if you want to , or lounge on the coach with your dog watching back to back episodes of Silicon Valley.
I've been using this 4 – 2 – 1 approach to meal planning for a while now and for my husband and I it works really well as we like to try new dishes but also love our comfort staples like Meatballs, Lasagne, Chicken Curry, Burrito Bowl and Spicy Chicken.
TIP: If the 4 – 2 – 1 method is a too much of a stretch for you, you might like to consider a 5 – 1 – 1. That's 5 meals you know off the top of your head that you already love and enjoy, with 1 new one per week, and a free night for whatever tickles your fancy.
Still to hard? Make a commitment to cook twice per week, and cook enough for three nights each. Two bouts of cooking, with leftovers the following 2 nights – that's 6 meals over 6 nights. Sure you might be eating a lot of the same thing, but mix it up on the leftover nights.
Add a salad, some frozen veges, a tin of chickpeas or lentils. Jazz it up, bring it back to life with whatever you have in your cupboard, but don't go overboard. Often the trick is to add something fresh so it feels like something new, even though you ate it for dinner the night before, and the night before that.
Deciding and Committing Is The Key To Meal Planning
Committing to having certain things for dinner each night ahead of time, that's your game plan for reducing dinnertime stress and chaos. It will save you time because you aren't running to the supermarket or grocery store every day and it will save you the stress of the 4pm dinner dilemma trying and to conjure up what to make for dinner that night.
Now you know the first part of the plan – WHAT your eating for dinner this week. The next part of the plan is to work out what ingredients you already have and what you need to buy so that you have everything at your fingertips when you're in the kitchen ready to make dinner during the busy weeknights.
My final tip is to write your meal plan up on a piece of paper with days of the week and what you'll be eating and stick it to your fridge. Now you just have to make it happen., and leave me a comment below.