Are you spending more money on healthy grocery shopping than you did a year ago? It can easily happen. Sure, the cost of things is going to go up over time, but the increase in your grocery shopping bill might be because you're making sneaky little impulse purchases, cleverly designed to draw you in and make you spend more dollars on things you think you need, but really don't.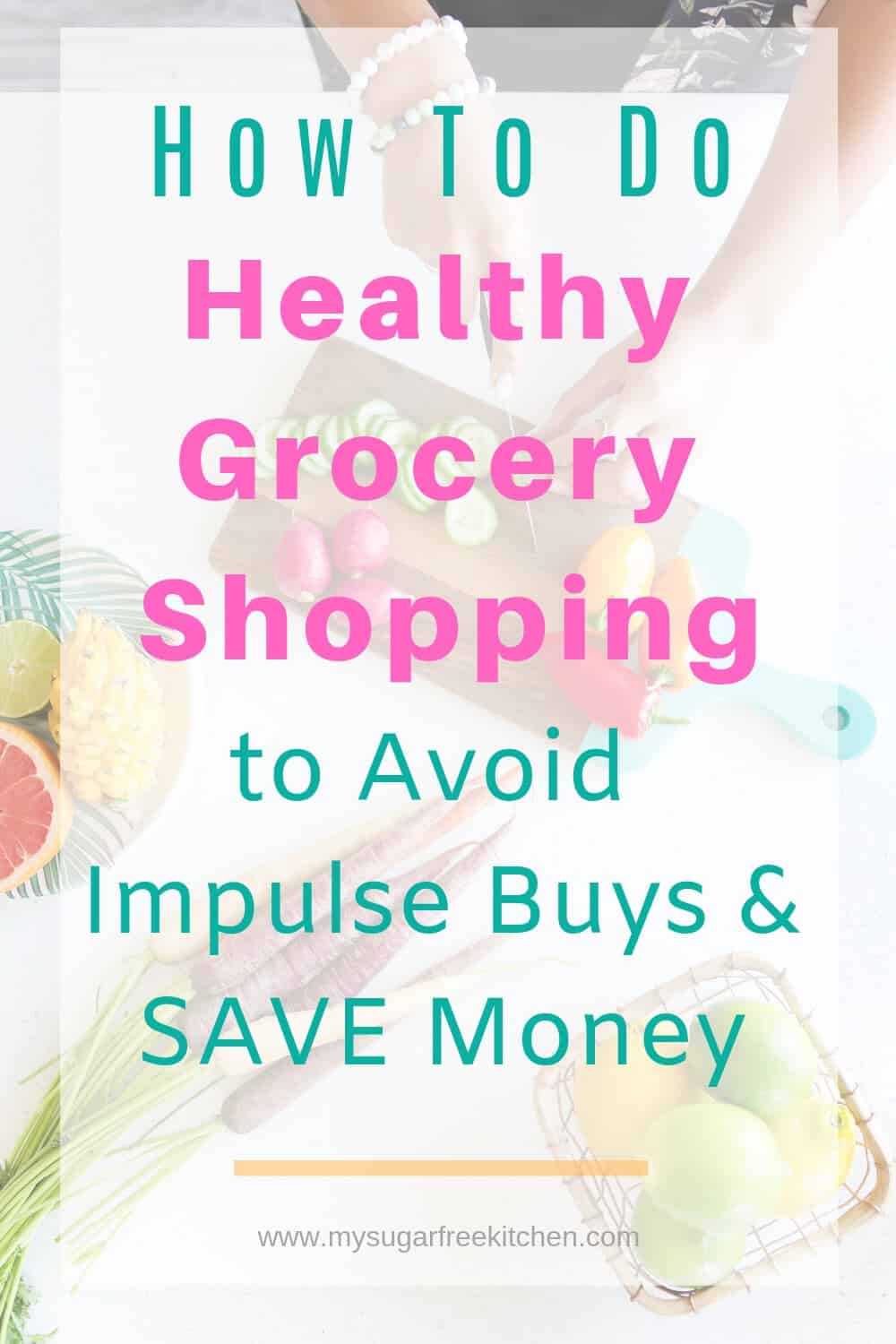 When this really becomes a problem though is when you're shopping for groceries when you're tired, grumpy, hungry, or in a rush. In any of these situations it's far to easy to make spur of the moment decisions about food because you're not thinking clearly.
Overcoming this is possible and pretty straight forward. You simply don't have to put up with all this temptation at the end of your grocery shop when you're prepared and in the right frame of mind to get in and get out with as little fuss as possible and with as little damage to your wallet as possible.
If you've ever found yourself getting home from the weekly grocery shop, looking over what you've bought and saying to yourself "What am I going to do with that?" then keep reading to find out how I dodge the temptation of grocery store impulse buys.
7 Tips For Easy and Healthy Grocery Shopping Without the Impulse Buys
Don't go Grocery Shopping without a List
Progressively build your grocery list throughout the week by keeping a pad of paper and pen in the kitchen. It becomes easier to add things to your list as you run out of it, or as you think of things you need
Make sure you've made a meal plan for the week and included the ingredients that you'll need for the recipes
Before you head out the door, cross check your list for things you already have in your fridge and pantry. If you already have, do you really need to buy more of it, and if you don't have it, write down how much you need to buy.
Allow Enough Time So You're not Rushed
Allowing ample time means you can thoughtfully go through your list whilst you're at the grocery store and check the items off on your list
You can avoid having to zoom around with your trolley, bumping into other shoppers, stressing yourself out and in the process, reaching for things you don't need and getting tempted by sneaky impulse buys at the last minute because you're not sure if you have everything you really need.
Related: Your Grocery Shopping Game Plan: 10 Tips To Do It Better
Ignore Foods In Boxes or at least Make an Effort to Avoid Them
Stay away from foods that you know you might be tempted to buy buy know you shouldn't. For me, that's ice cream. I don't even look at the ice cream as I know I'm more likely to be tempted.
Shop the outer perimeter of the store, starting with fresh fruits and veges, followed by meats, dairy and then whatever else is on your list.
Be Present in the moment and remember what you're doing. Focus on shopping for healthy clean eating foods that will give you energy and make you feel good after eating them.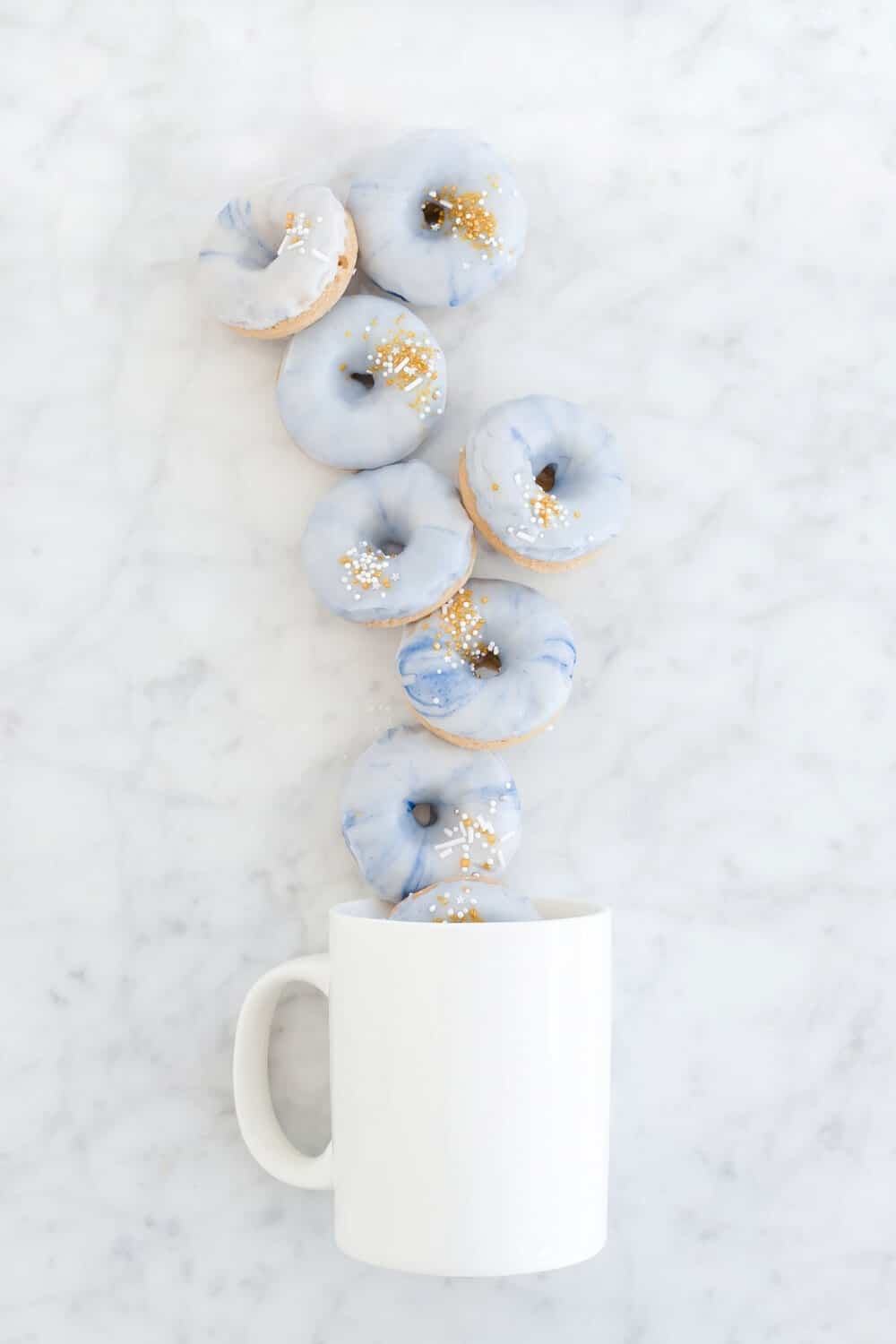 Stick to Only What Is On Your List
Don't buy it because it's on special, unless it's on your list
Don't buy it because it's two for 1, unless it's on your list
Don't buy it "just because it looks good", unless it's on your list
Don't buy it because you might use it, unless it's on your list
If you have trouble sticking to a list, work out what your tolerance is for going over. For example: you allow yourself to purchase 1 or 2 additional items, but anything more than that you have to put back.
Related: Your Simple Clean Eating Shopping List (With FREE Printable)
Eat before you go grocery shopping.
Don't ever go grocery shopping when you are hungry as this is a guaranteed route to buying things you don't really need, but seem like a good idea at the time.
Shopping on a full stomach will make you more immune to the temptation of sweet foods that are everywhere in the store, and a higher grocery bill as you throw in a bag of chips here, a chocolate bar there.
If you don't have time for an actual meal before shopping, snack on some nuts, a piece of fruit (bananas are good), yoghurt, or some plain crackers and hard cheese.
Related: 17 Emergency Food Ideas To Crush Cravings
Checkout without the temptation
Go to a checkout that doesn't have the chocolates or other sweet things right beside where you unload your groceries. Most stores in Australia have a dedicated checkout in store for this very purpose, you just need to look for it.

Go the self serve option. Get busy, and start scanning and bagging your stuff to keep occupied and focused on the task at hand, instead of being distracted by the bright shiny things designed to tempt you and take more of your money.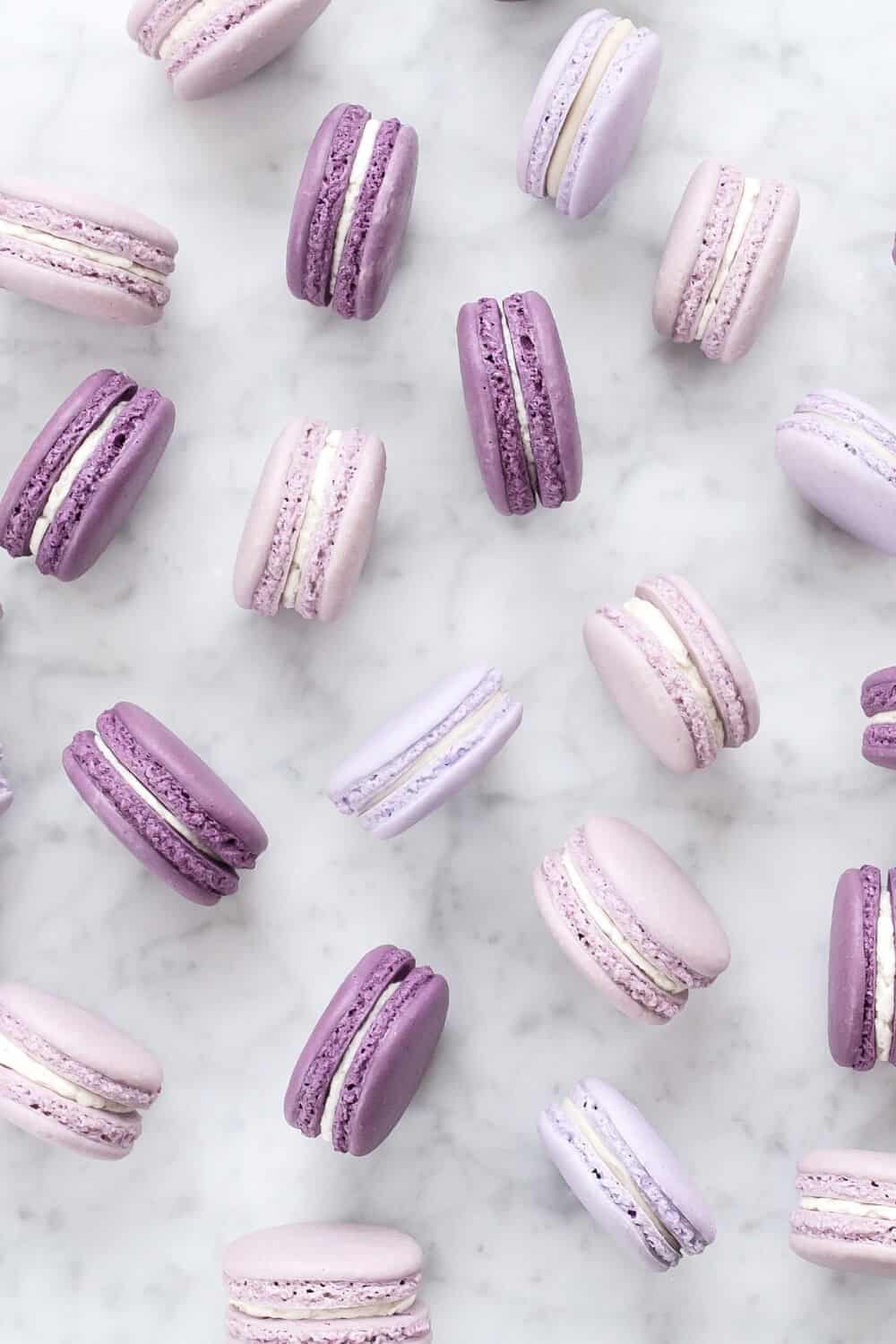 Order your Groceries Online
Go full out and order your groceries online and have them delivered and avoid the temptation of impulse store buys. The only thing is you need to be home to collect the delivery.
Order your groceries online and pick them up at the designated pick up area (usually outside the store). This is a great way to know exactly how much you're spending, and have the convenience of collecting your weekly shop at your convenience, less the impulse buys as you don't have to go inside.
Healthy grocery shopping can be easy and painless and cutting down on last minute impulse purchases really comes down to a few small changes to how you do things. It's about breaking old habits and making new ones. Getting rid of the habit to reach for things without really thinking if you really need it.
Being more mindful and present when you're doing healthy grocery shopping will go a long way to reducing your impulse purchases, and not to mention your overall grocery store spending. Sure grocery shopping can be a chore and a bit tedious, but it also offers the wonderful opportunity to change your old habits for better ones, save some money, and maybe even enjoy grocery shopping a little more when you're not frazzled by all those last minute "specials" vying for your attention.
You Might Also Like To Check Out: