Whether you call it Curried Mince or Ground Beef Curry, you can make in under 30 minutes and its low carb, high protein and packed with flavour. A total winner. It has a tomato base and is seasoned with your favourite curry powder, garlic, salt and soy. The combination is a rich, flavourful curry mince dish that you can eat for breakfast, lunch or dinner. Really.
Mince Curry Ingredients
L

ean beef mince

/ground beef

Brown onion

Garlic

Tomato paste

Tomato Passata

or Tomato Puree

Beef stock/broth

Light Soy sauce

Curry Powder

Salt

Frozen (diced) mixed vegetables
Curry Paste or Curry Powder?
I prefer to use curry powder when making curried mince as it keeps the curry low carb but you could definitely use a curry paste if that's what you have on hand. I'd recommend once of the red curry pastes like a thai red curry paste, tikka paste, or a rendang paste. Use sparingly as a little goes a long way.
For this recipe, I used 2 tablespoons of Keens Dried Curry Powder, and I would say on the hotness scale it was about a 6 out of 10. A touch more than mild, but nowhere near medium.
You could really use whatever curry powder you have on hand, or you could make you own. Alternatively
Can you Freeze Curried Mince?
Yes you can freeze this mince curry and it tastes just as good as when it was made fresh. Make sure to freeze in appropriately sized portions (single, double or family) so that you can defrost just how much you need at a time. I love to use containers that are clear so I can see what is in them when frozen. Also make sure to label and date. This curry will keep in the freezer for 3 months.
To defrost, put in the fridge the day before, or defrost in the microwave, then reheat in a pot on the stove over medium to high heat, stirring gently with a spoon.
Frozen veges also come in handy in this Vegetable and Barley soup that is packed with unexpected flavours.
Vegetables to Use
Frozen: Frozen veges are a convenient shortcut to use and I actually prefer to use frozen over fresh in is recipe. Wy? because there're no chopping and I always have them on hand in the freezer. Go for the frozen veges that are diced and included things like:
Frozen Peas

Frozen diced carrots

Corn

kernals

Diced Capsicum/pepper
The more colour the better! Try and get packets of diced frozen veges that include 2 or 3 different veges.
Fresh: If you love fresh veges or want more variety than what frozen veges offer, it might take a little more work to chop them all up, but I'd follow the same principles . Dice fresh veges and make it colourful. Some ones to try are:
Diced sweet potato

Diced zucchini

Diced beans

Diced capsicums/peppers (red/yellow/green)
Frozen veges also come in handy in this Vegetable and Barley soup that is packed with unexpected flavours.
Meat Substitutions
Ground beef mince is also the way to go. I buy extra lean because that's what I like.
Chicken Mince/Ground Chicken

Turkey Mince/Ground Turkey

Lamb Mince/Ground Lamb

Meatballs
TIP: If using meatballs, homemade are best as they tend to be healthier. But lets be real, sometimes you just don't have time to make them, so if you've got store bought meatballs, cook them first, then add them to the sauce once you've made it.
Non Meat
Substitutions
Canned Lentils

(drained and washed)

Canned

Blackbeans

(drained and washed)

Canned Chickpeas (drained and washed)
Canned lentils, blackbeans and chickpeas work great in place of meat as they provide volume and texture and are a great alternative to keep up your sleeve once you become familiar with the base recipe. They also pre cooked and ready to use so they're super convenient.
TIP: Using canned lentils, beans and chickpeas is also a great way to make your curried mince go further, so it can feed more people, or make more meals with practically no extra effort.
Serving Suggestions
Serve with crusty garlic bread, hot buttered, fresh from the oven. This is my favourite way to eat it.

Serve with Brown Rice, on the side or mixed through.

Serve with a fresh garden salad – green leaves, tomato, cucumber, Spanish onion and a little cheese

Serve with your favourite pasta. Maybe a little weird curry and pasta, but I totally recommend it!

Serve with warm Naan Bread. It's great for scooping everything up.
Flavour Boosters
If you like the idea of a creamy curry, add a tablespoon or two of fresh cream towards the end of cooking. Make sure to taste test as the flavours might lesson and you may need to top up the salt and or curry levels.

Add a tablespoon of peanut butter to the curry. I know, it sounds weird, but I often do

this

and it adds a slight

butteriness

to the curry, making it just a little richer.

Add additional herbs such as fresh diced basil, or even some fresh diced really ripe tomato for that extra freshness.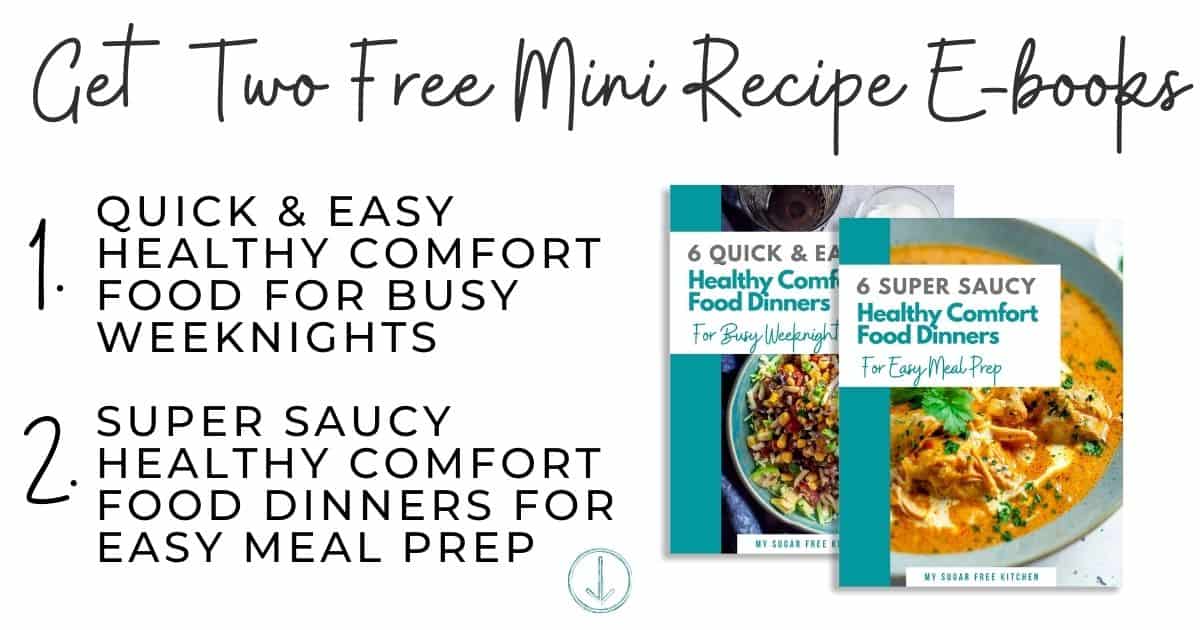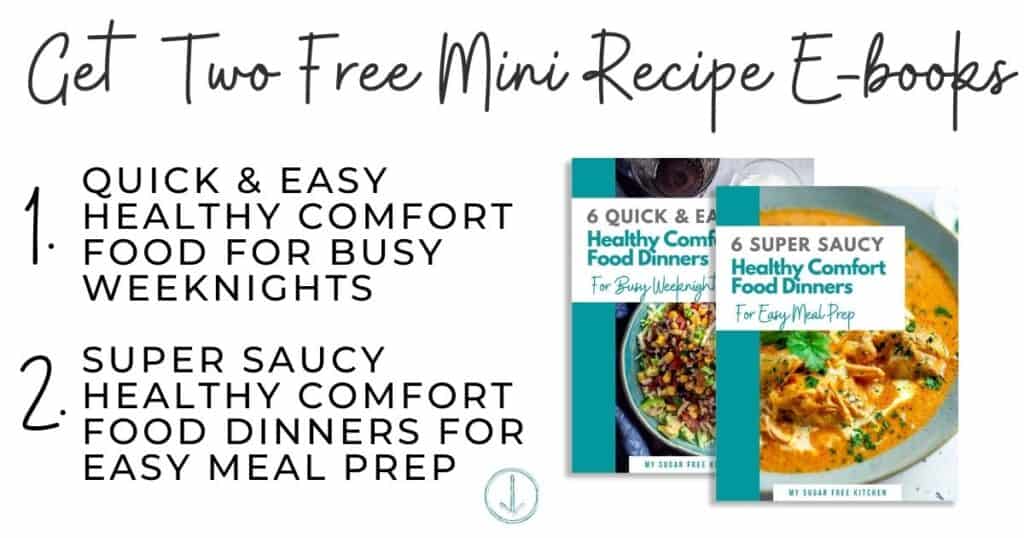 Quick Stove Top Curries:
Pressure Cooker Curries:
Savoury Mince Curry
A favourite dish in our household is Savoury Mince Curry which is a super easy, healthy dinner under 400 calories. Packed with protein, colourful veges, it has a tomato base and is seasoned with curry powder, garlic, salt and soy.
Ingredients
500

grams/1 pound of lean beef mince

1

medium brown onion

1

tablespoon

Crushed garlic

3

tablespoons

Tomato paste

1

cup

Tomato Passata

½

cup

Beef stock/broth

1

tablespoon

Light Soy sauce

2

tablespoons

Curry Powder

1

teaspoon

salt

½

cup

Frozen mixed vegetables

-

Note: 1
Instructions
In a large saucepan on medium to high heat, add the onion and garlic and cook until translucent.

Add the mince to the saucepan, breaking up any lumps with a spatula, and stirring until it is browned.

Add the tomato paste, passata, stock/broth, curry powder, soy sauce and salt. Stir to mix in and cook on medium for 2 minutes.

Add the frozen mixed veges and cook for another 5 minutes on medium.

Keep uncovered and let simmer on low for 15 minutes to let the flavours develop and become richer.

Stir with a spoon and remove from stovetop. Serve with hot buttered toast, mashed potato, brown rice, or cous cous.
Notes
Calories are for the Savoury Mince Curry only, based on 3 servings. If you have it with toast, potato, rice or cous cous, the calories would be higher.
This recipe freezes really well. I often make this ahead, especially in the cooler months and store it in portion sized containers in the freezer.
Nutrition
Calories:
326
kcal
Carbohydrates:
22
g
Protein:
43
g
Fat:
7
g
Saturated Fat:
3
g
Fiber:
6
g
Sugar:
13
g
Note: Sugars contained in this recipe are from naturally occurring sugars in fruits, vegetables or other natural sweeteners.
Looking To Cut Out Sugar? Get the FREE Healthy Food Swaps Checklist Pack!
Get your FREE Healthy Food Swaps Checklists with over 65 Healthy Food Alternatives to Help you Ditch The Sugar Without Feeling Deprived.