If you're trying to eat healthy, cut back on sugar and generally watch what you eat, going to work each day can make sticking to your healthy eating regime a challenge.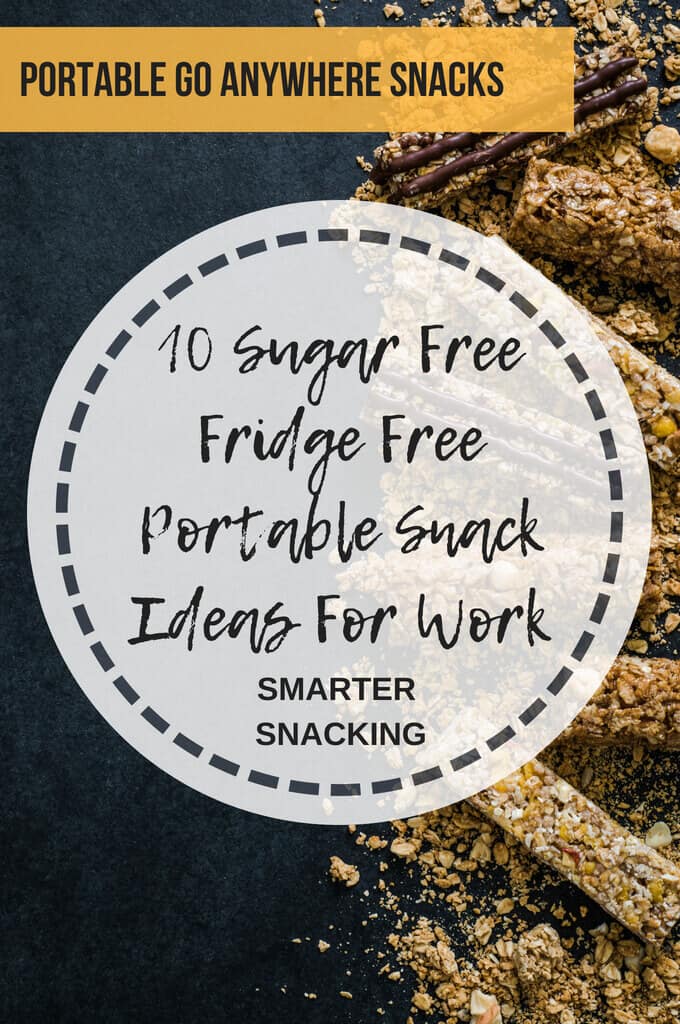 From store bought sugar laden birthday cakes, muffins and cheesecakes to super sweet doughnuts and the inevitable bag of never ending office chocolates, you'll want to steer clear of these and instead have healthier alternatives at your fingertips to minimize temptation when it does arise.
TIP: If your work colleagues like to put on a birthday spread for you each year, instead of opting for a cake that comes from who knows where with untold amounts of sugar, politely request a cheese platter instead. The cheese will fill you up more and you'll probably eat less as a result.
10 Healthy Portable Snack Ideas For Work
Here are my go to tips and ideas for sensible snacks so you can stay committed to your healthy eating regime when you're surrounded by a group of sweet toothed office co-workers.
If you love to snack while you work, then you can pick healthier options and still enjoy what you're eating. The key is to find healthy foods that you'll enjoy eating that aren't loaded with refined sugars.
Take Action: Start Building up your snack drawer little by little, working out what you like and what you don't like, but don't go overboard and remember it is all about moderation. Limit your snack draw to 7 snacks at a time – 1 for each workday and 2 emergency ones. Top it up once a week, and keep your main stash at home in a cupboard you rarely go into.
Further Reading: