These low calorie naturally sweetened sugar free bliss balls are super easy to make, use just five ingredients and are sure to keep cravings at bay during the week after you've chowed down a bowl of your favourite Asian stirfry.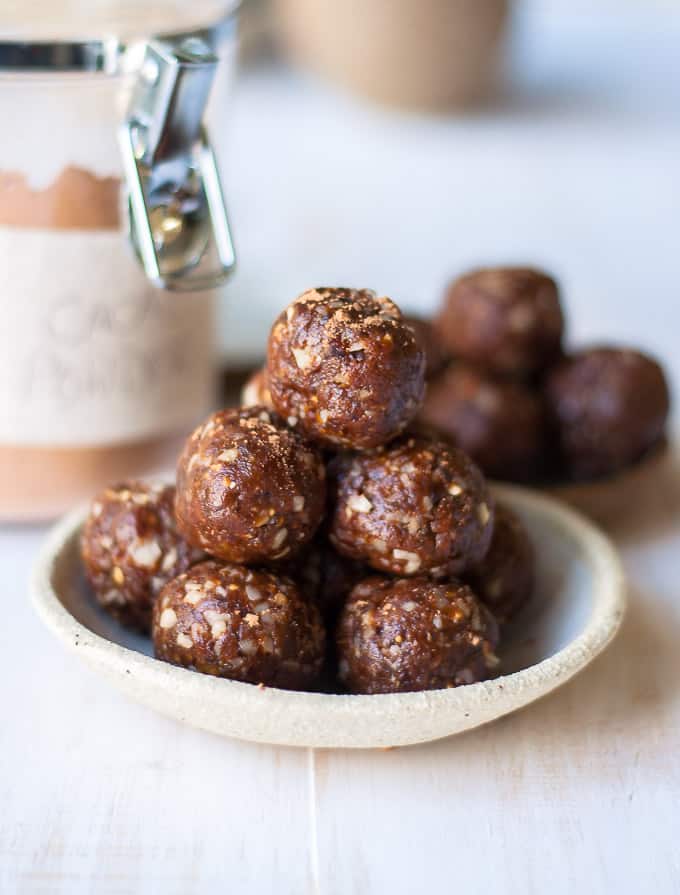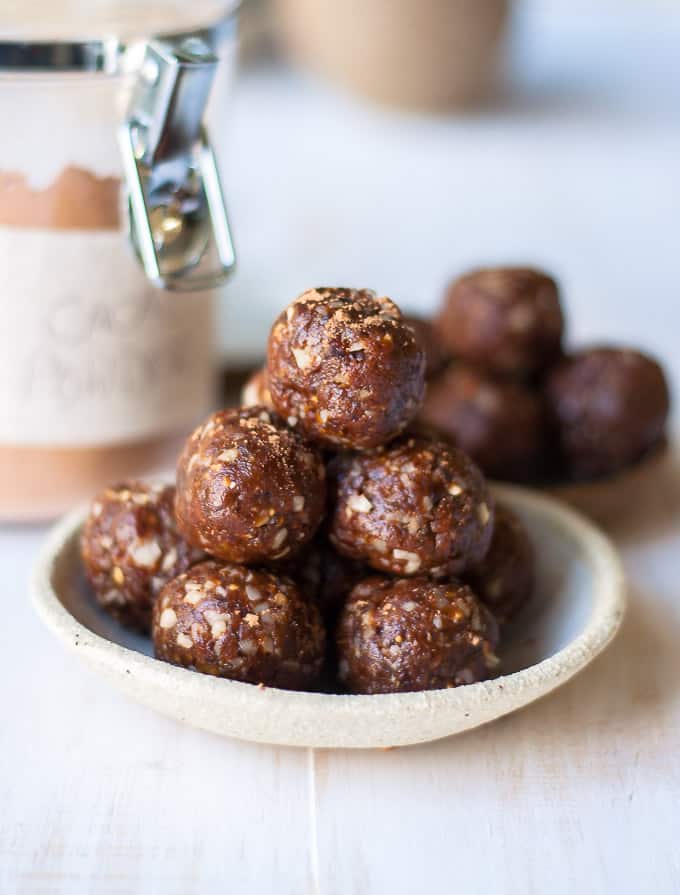 Having just come back from a weekend at Australias largest sand island, Frazer Island, these bliss balls really are made for people who are just a little bit lazy in the kitchen, like me.  I'm not into fussy, weird ingredients, or making things that take to long and take too much effort.
Especially when I've been out and about, had a long day at work, or want to get a head start on the weekly meal prep with as little work as possible.  Or when you've just come back from a most awesome weekend where you've eaten way to much food and had slightly too much to drink.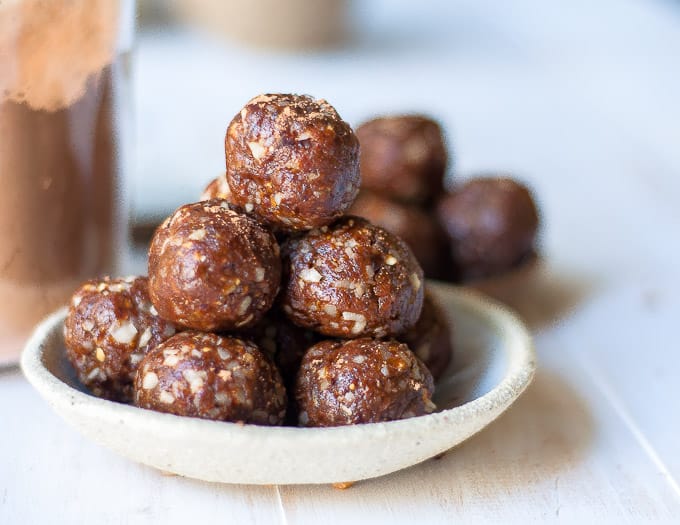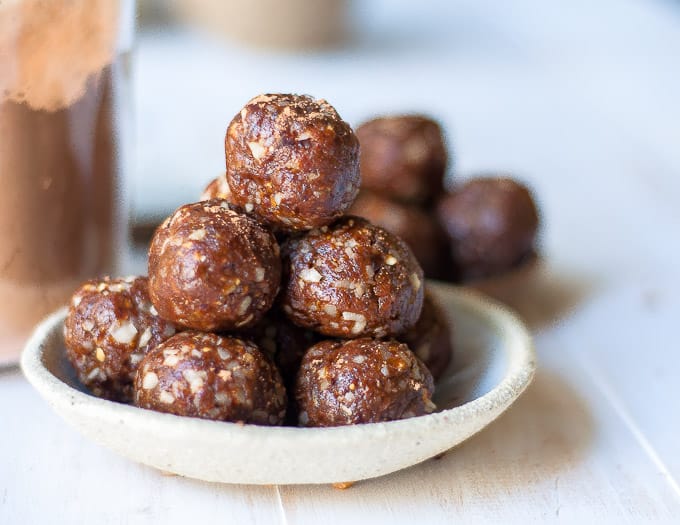 By the way Frazer Island truly is amazing – awesome four wheel driving, iconic shipwrecks, pristine beaches, and the sound and smell rainforest was breathtaking.  Not to mention Lake McKenzie, an enormous freshwater lake in the middle of the island that was packed with tourists of all sorts.
These bliss balls really are a winner in you're short of time and hate lots of prepping.  Chuck everything into the food processor, blitz for a minute and roll into balls.  Really the whole thing is over and done with in 10 minutes and then you have healthy sugar free treats on tap for the rest of the week.
Have one after dinner when cravings rear their head.
Pop one into your lunch box for work so you aren't tempted to fix a sweet tooth with something from the vending machine.
You can even mix it up with this recipe and add in extra stuff to increase the fibre count, or give it a shot of protein.
To up the fibre, add in 2 tablespoons of LSA mix which is available from most supermarkets.  LSA is basically a super healthy acronym for a ground mix of linseed, sunflower seeds and almonds. It's become well known for its health benefits and is a powerhouse of nutritional goodness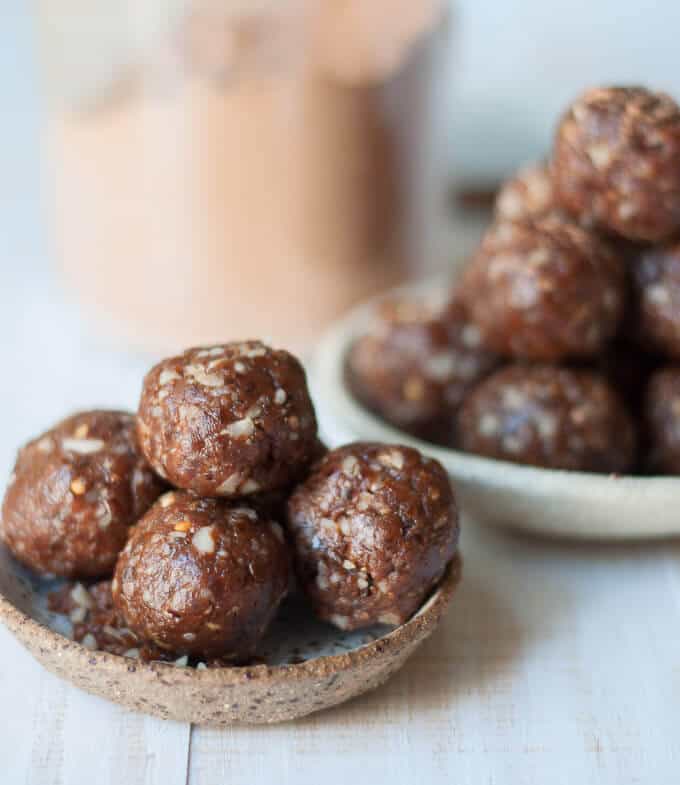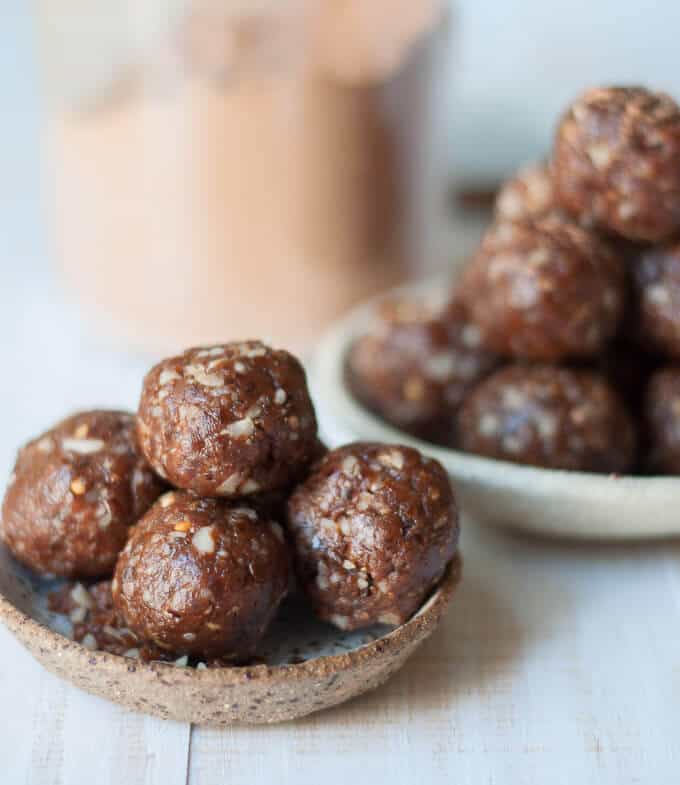 To boost the protein factor, add in some of your favourite protein powder, generally around 2 tablespoons should do it.  If the mix ends up too dry, add in a little water so that the balls come together.
You could also replace the dates with dried apricots as they tend to be of a similar level of sweetness.
All in all, these are quite a versatile on the go snack, after dinner dessert, or portable munchie, and as a general rule of thumb these sugar free bliss balls never last long in our house.
My husband loves them and generally after a couple of days and he's asking where did they all go.  I wonder.
More Balls:  Mango and Apricot Protein Balls.  Go on, check them out.  You know you want to.
Like what you see? Follow me on Facebook or Pinterest! Did you try a recipe? Tag me on Instagram: @mysugarfreekitchen, and leave a comment & star rating!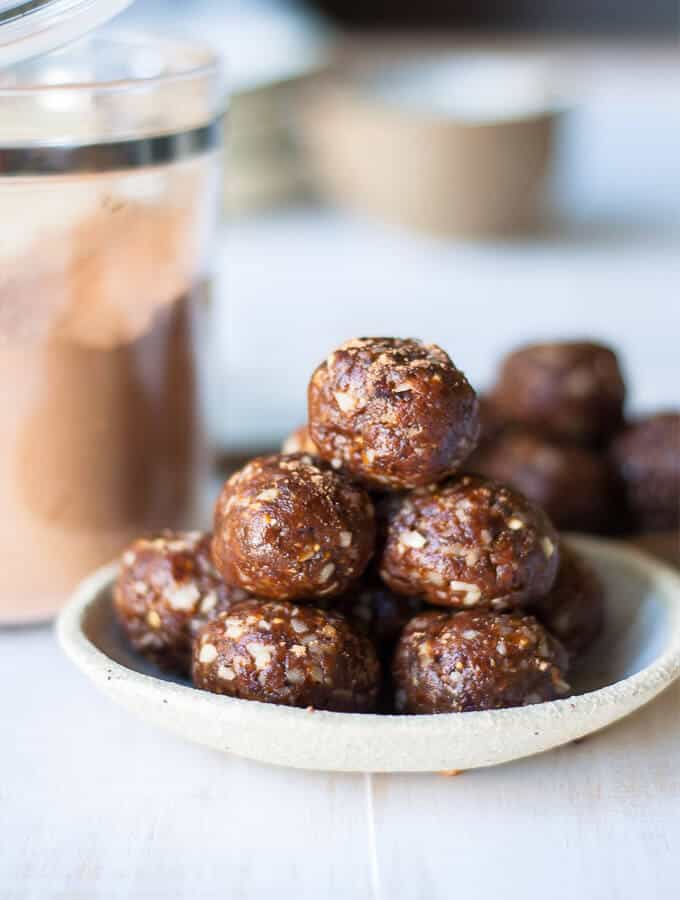 Print
Sugar Free Bliss Balls
These low calorie naturally sweetened sugar free bliss balls are super easy to make, use just five ingredients and are sure to keep cravings at bay.
Ingredients
1 ½

cups/ 12 Oz. Medjool Dates

(at room temperature)

1/3

cup/ 2.5 Oz. Macadamia nuts

1

tablespoon

Sugar Free Peanut butter

1

tablespoon

Cacao Powder

¼

teaspoon

Ground cinnamon
Instructions
For room temperature dates that are already soft, remove the seed and chop into rough chunks. (See note 1 for dates that have been kept in the fridge)

Using slightly damp hands (to avoid mixture sticking) roll into 12 equal sized balls. (I like slightly smaller than golf ball size)
Notes
For medjool dates that have been kept in the fridge, remove the seeds and put the dates into a bowl of warm tap water for 5 to 10 minutes to soften up, then thorughly drain the water from the dates using a strainer, squeezing out any excess water with your hands.  (this is important as too much excess moisture will make the ball mixture to wet and it won't roll into balls).
Nutrition
Calories:
116
kcal
|
Carbohydrates:
22
g
|
Protein:
2
g
|
Fat:
4
g
|
Saturated Fat:
1
g
|
Sugar:
16
g
★ Did you make this recipe? Don't forget to give it a star rating below!