As a society we have an uncontrollable desire to eat sugar. A lot. And with this comes a resistance to letting go of it. For many of us we have grown up with both physical and emotional ties to sugar. It was part of all our celebrations, birthdays and milestones, as well as those times where we used it to pick us up when we were feeling low, stressed or just plain tired.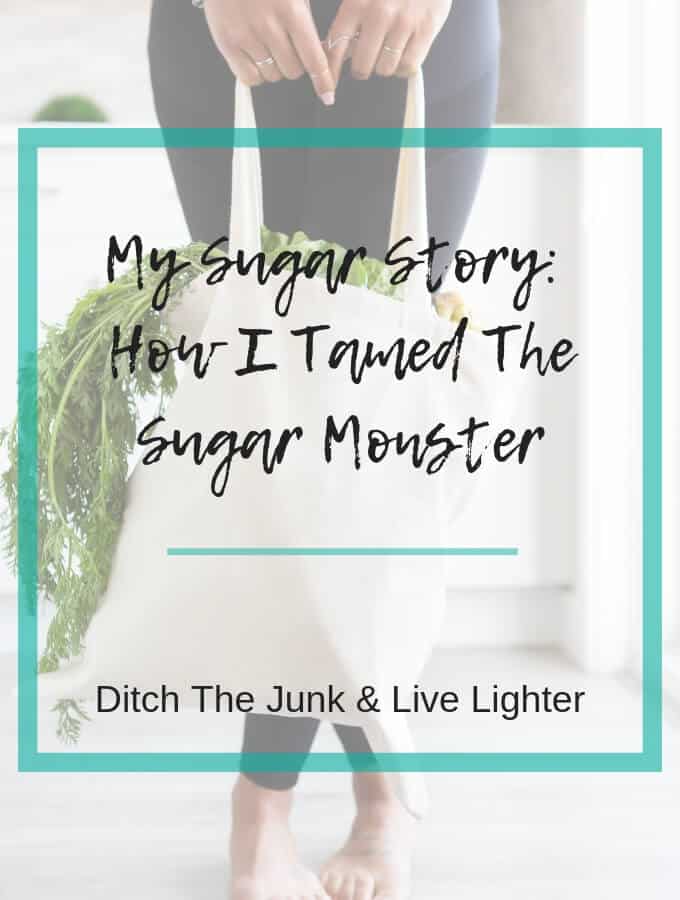 Why does completely giving it up totally scare us - and if we aren't eating the sweet stuff, what then are we left with?
How about this.
A clear head free from brain fog and a body that feels alive and energized
Here's the thing though. When you make the decision to reduce your sugar intake it can be easier said than done, simple because sugar is everywhere. The way we eat today revolves around sugar, even though some of it may not be visible and some of it is certainly disguised. Not to mention the way some companies and brand like to try to seduce us with sexy advertising and so called health benefits that aren't really health benefits at all.
Have you checked out my Beginners Guide To Cutting Out Refined Sugars?
Just about everything we eat contains added sugars
One of the hardest things for me to navigate on my journey to becoming sugar free was not only snacks and trying to overcome cravings when they hit but also and probably even more significant was preparing a good healthy dinner at the end of the day.
It seemed almost virtually impossible to develop good healthy eating habits when I was constantly surrounded by vending machines, takeout and processed foods. I had to be crafty and come up with things that were creative yet healthy. Things that were free from refined sugars, but bang on with taste and flavor. Oh yeah, and they had to meet my one other important criteria – it's had to be simple and easy.
This blog is where I'm able to showcase my repertoire of Sunday make ahead meals and weeknight quick fix meals as well as sweet treats without the sugar to help you on your journey to eating less sugar.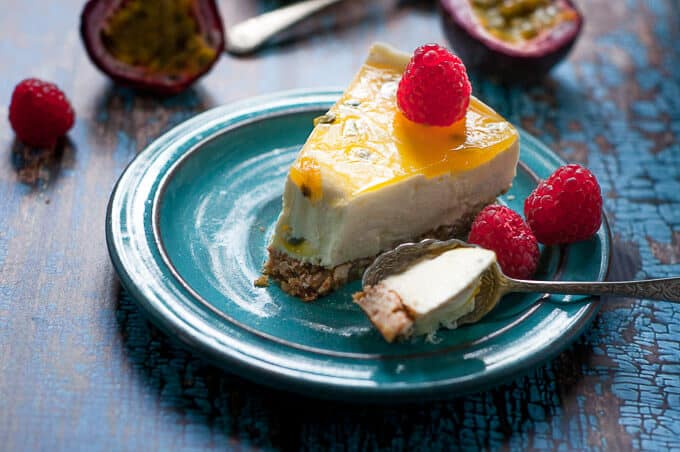 MY SUGAR STORY: I had been a sugar addict since I could walk
I was addicted to sugar and I didn't even know it. I didn't even know it was a thing. After all, I wasn't overweight. I didn't drink fizzy drinks, didn't eat Mcdonalds, I exercised regularly and I only occasionally ate chocolate.
What I didn't realise is that I was a Clozet Sugar Addict
I was eating low fat ice cream, yoghurt and milk, dried fruits, honey and jams and bottled sauces with whatever I was cooking for dinner that night. In hindsight, I realise how completely bloated it made me feel. I was constantly hungry, and always trying to resist the urge to cure my cravings with the closest sweet thing I could find.
When I couldn't control my cravings, it would soon be followed by an intense case of the guilts and feelings of sickness in the pit of my stomach. Soon to be followed by actual sickness where I'd find myself doubled over with cramps.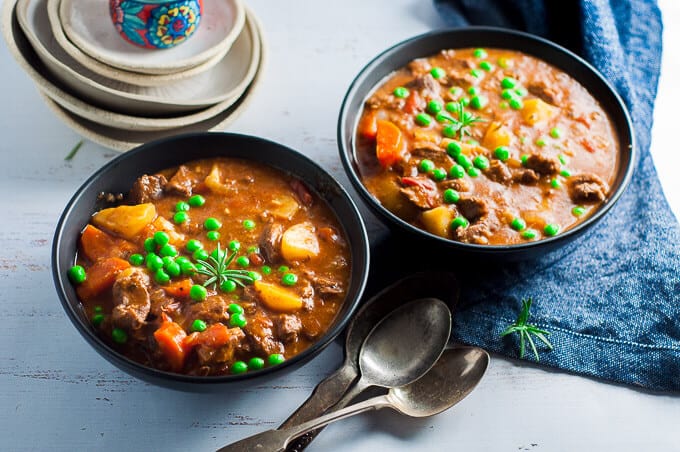 Over time I stopped eating less foods out of boxes, ate fewer cookies and included more fruit and veges into my diet, but whilst it seemed like a big change from previous habits, I didn't notice an overly big shift in how I felt. I still felt generally crappy most days.
So I'd reduced my sugar intake, but I still wasn't feeling a corresponding uplift in my mood, my energy or my overall vitality for life. I knew I still didn't have the cleanest diet so all I could put it down to was that there was more I needed to do.
If I was honest with myself, I was still eating way too much sugar. We' re talking ice cream after every dinner, and cookies every day. I was still in the clutches of the sugar beast!
Here's how addicted I was…
I was eating store bought muesli and low fat yoghurt each day, generally with a drizzle of honey, a store bought muesli bar for my morning stack, a small piece of chocolate with my sandwich at lunch, "healthy" cookies when I got the 3pm munchies and a bowl of low fat ice cream most nights after dinner.
This is a ridiculous amount of sugar and once I added it all up was well over 30 teaspoons in a day – way more than what is recommended by health specialists. Who was I kidding. I was still addicted to sugar. I thought that because I was eating low fat, muesli and foods that were advertised as healthy and low sugar that I was on the right track, but everything I was eating had so much hidden sugar.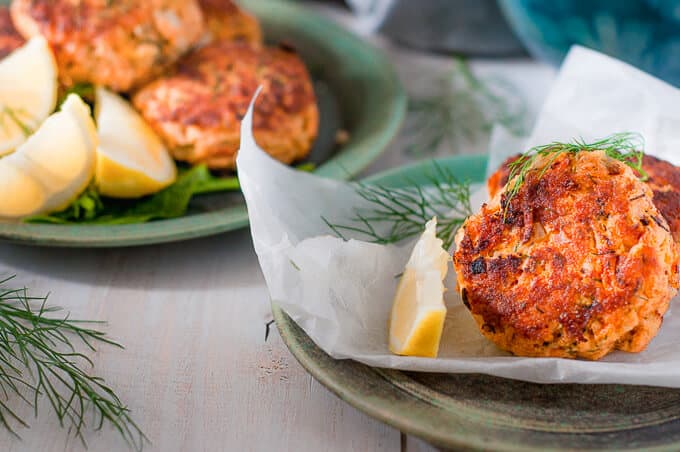 I had to get real with myself….again. Laid out bare, the facts were plain to see.
My sugar intake was still way to high. Even though I had reduced it some, further work needed to be done
I had an addiction and I was embarrassed about it. Give me a cheesecake and I'll give you an empty plate. Give me a packet of chocolate cookies, and I give you back the wrapper. I could never stop at just one, or even two for that matter.
I constantly felt crappy. I often found myself with uncontrollable cramps needing to lie down after a binge, or worse, spend an unladylike amount of time in the bathroom
Things weren't as firm as they used to be. I didn't want to be flabby, simple as that. I wanted to feel confident in a pair of short sorts and a singlet in my forties. I knew sugar was the culprit that I needed to address.
I was lacking in motivation. I was constantly teetering on the edge and feeling less than average had become my norm.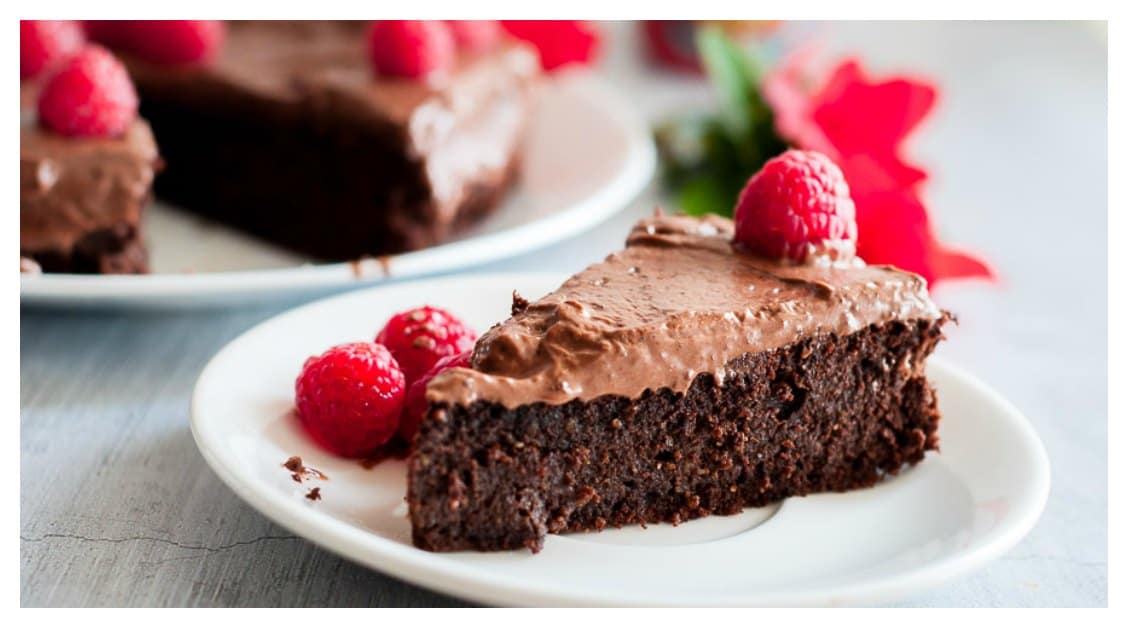 Today things are better.
I don't eat store bought sauces.
I eat full fat dairy and it tastes really good.
I make my own snacks.
I make all my dinners from scratch – even my takeout faves
Occasionally I will treat myself to an ice cream, but mostly I make my own.
I have discovered a love of home made sugar fee cheesecakes
And whilst I have absolutely no qualifications in this area, I have lived by trial and error and found what works for me in terms of the changes I have made in drastically reducing my sugar intake.
I eat three meals a day with two snacks and I'm never hungry.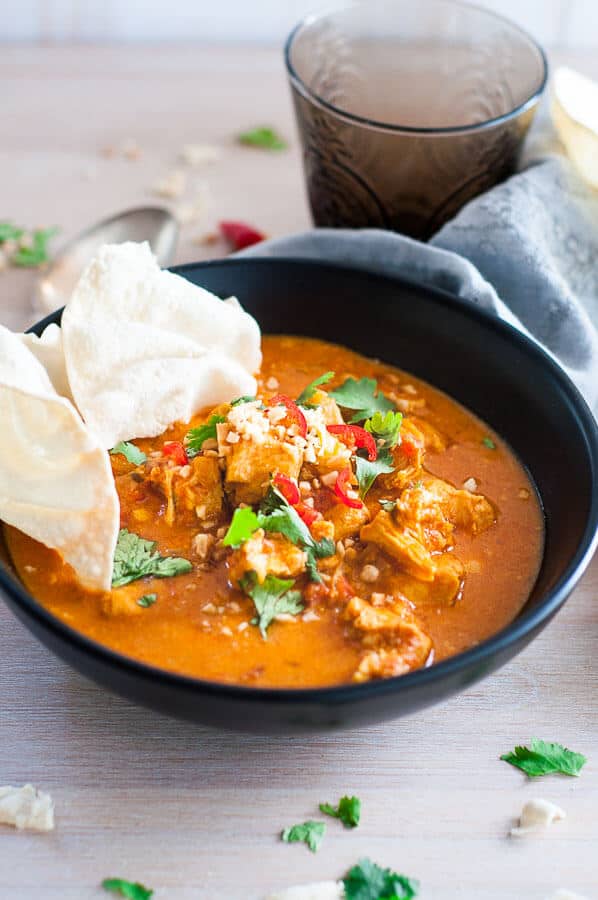 Cravings are a thing of the past.
And…my tastebuds have changed. In the extremely rare moments where I have taken a bite of something from my past, sometimes as a test, sometimes out of lack of suitable healthy options, I just can't stomach it. My tastebuds no longer recognize it as something of value which I'm quite happy about.
Living a life where sugar and cravings are not the main stars means I actually have more freedom. Why? Because I no longer feel drained, crappy and unmotivated. What I eat now gives me energy, nourishment and the vitality to reach for the stars.
What About You? Is It Time You Jumped Off The Sugar Wagon?
Do you get the 3pm energy slump and struggle to get through the afternoon?
Do you always need something sweet to eat after dinner?
Do you feel bloated most of the time?
Can you stop as just one piece of cake?
Are you unhappy with your weight and know that it's because of junk food ?
Do you suffer from a "foggy head" and feel that you sometimes lack the mental clarity and focus you would like?
If you ticked off a yes to any of these, then you might already know that sugar is to blame.
Where do you start to try and untangle sugar from your life? The first step is to start small, with small changes that you can consistently keep up so the you start to form new habits.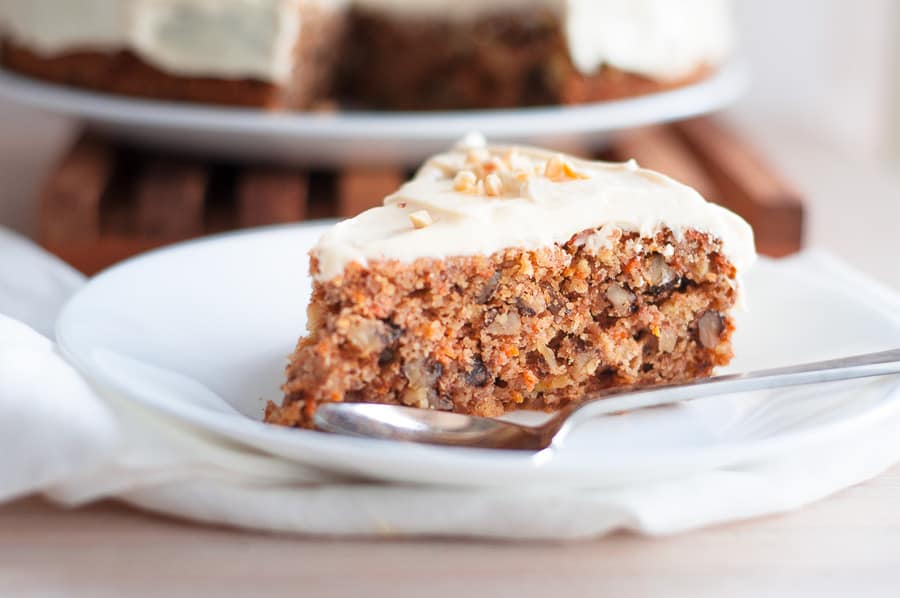 You could try going cold turkey if that's your style, but I wouldn't recommend it. It might be sustainable for the short term, but long term you might find yourself falling back into old patterns, because there hasn't been enough time to develop new habits in the transition to a new type of eating.
Making the transition to eliminate refined sugars from your life won't happen overnight, or even in a week for that matter. Evidence suggests that it could take anywhere from three weeks, to six weeks. Which makes sense when you think about the fact the new habits need time to form, and old habits need time to be phased out.
These are the things you can start doing to eliminate refined sugars from your life.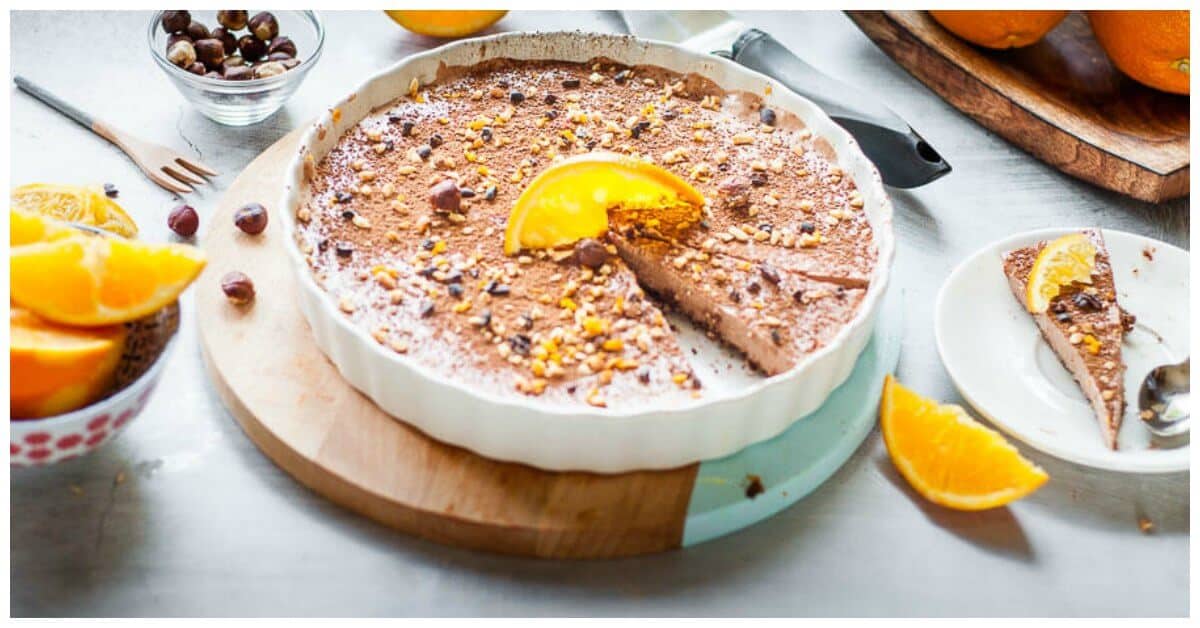 Make some switches and scale back the sugar:
Stop the toast with jam and honey and instead have avocado on toast with a pinch of salt and a squeeze of lemon
Stop the muesli and low-fat yoghurt, and eat eggs on toast instead
Replace soda and juice with herbal tea
If you're at the movies, have popcorn, instead of chocolate
After dinner, have cheese and crackers instead of ice cream
Cut the amount of sugar in half that you usually have in your tea and coffee
Switch to diet and sugar free sodas if you can't stop them entirely.
If you love baking, change the sugar to granulated stevia. It measures like for like and if you click on the link you can read all about how I use it, and you can find my baking recipes here where I use granulated stevia.
Eat More Good Fats
Here are some of the habits that I have for getting more good fats into my life.
For cooking, I use mostly butter or coconut oil.
I Use olive oil and macadamia oils in salad dressings
I've stopped eating low fat everything and I love it. Its full fat all the way. Since the low fat versions contained added sugar to replace the fat that had been taken out, I was glad to be rid of them.
I don't eat deep fried foods and go for backed, or lightly pan fried instead
Learn how to read food labels
Next time you pick something up off the shelf, look at the label to see if sugar is one of the top three ingredients. If sugar is listed as the first or second ingredient, you can bet the product contains more than is recommended by the World Health Organisation. Here's a detailed post I wrote on how to read food labels in 3 easy steps.
As a general rule of thumb, look at the label for the column that says "per 100gms" or "per 100 mls". If it says anything over 7g for sugar, that is added sugar and not of the good variety.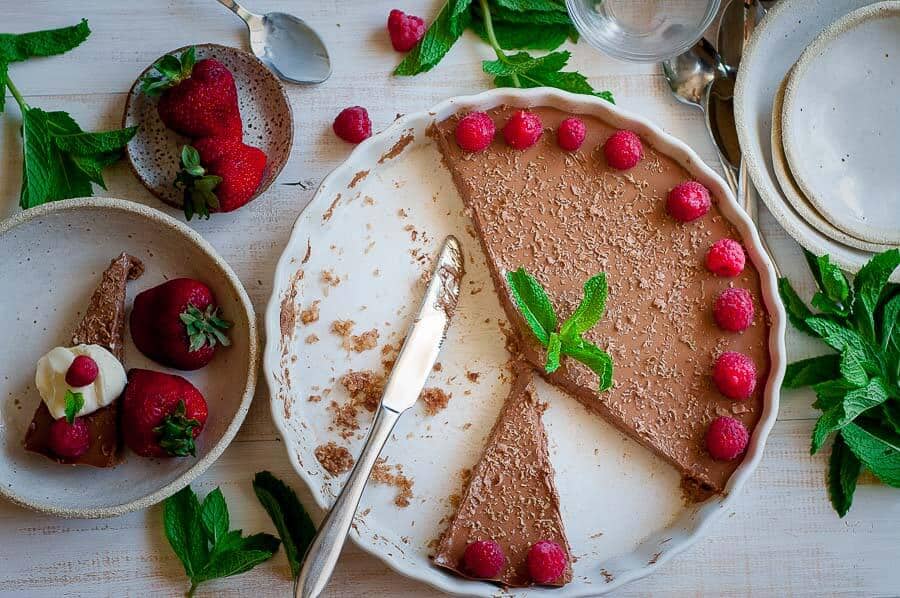 A word on dairy products….1 teaspoon of sugar is 5 grams and generally the first 5 to 6 grams of sugar in say a dairy a product is not bad sugar to avoid – it is usually the sugar in the lactose from the milk which is fine, its anything over the 5 to 6 grams per 100 grams of dairy product that is the bad sugar we need to be aware of.
A tip with reading food labels: When you look at the column that says "per 100 grams" and it says 25 gms, that mean 25% or one quarter of that product is sugar. This is way more than the daily recommended amount in just one item.
Another tip: Food labels always list things in the order of quantity. So if Sugar is in the top spot at number one, yep you guessed it. Sugar is the primary ingredient in that product.
Have you checked out my Beginners Guide To Cutting Out Refined Sugars?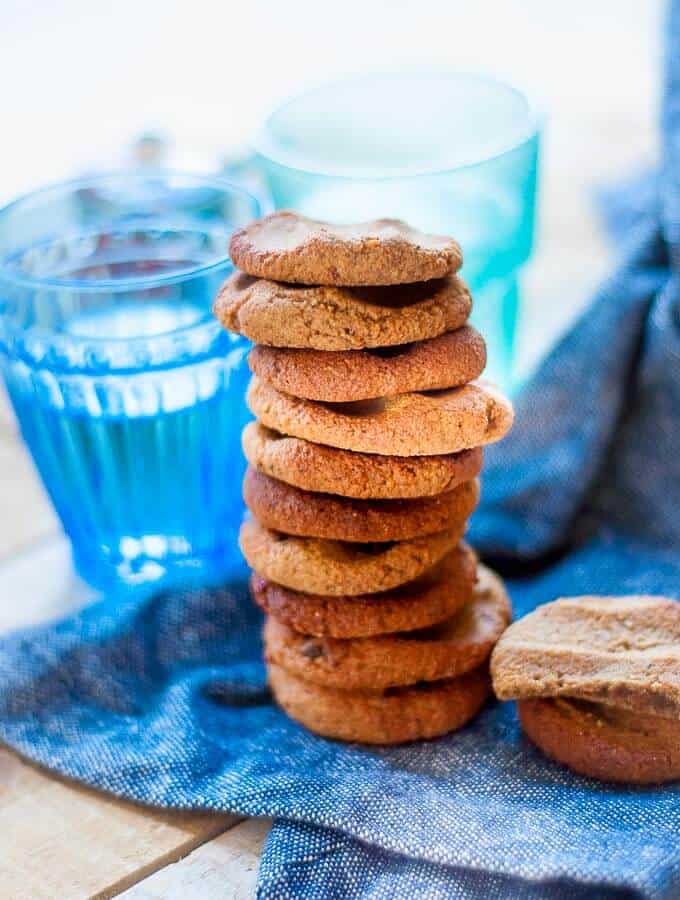 Snack Sensibly
You can't avoid snacking. It's going to happen that you need to eat outside of the designated breakfast, dinner and lunch times.
The trick is to be prepared with healthy alternatives ad options so your not tempted to go to the vending machine, the drive through, or the nearest shop for a sweet quick fix.
Instead try the following. When you are out and about shopping, in the car, or even walking, carry a ziplock bag in your pocket with some almonds. These are great as a portable snack and will leave you feeling fuller without the guilt or regret.
Related: 7 Ways To Stop Mindless Eating Habits Taking Over Your Life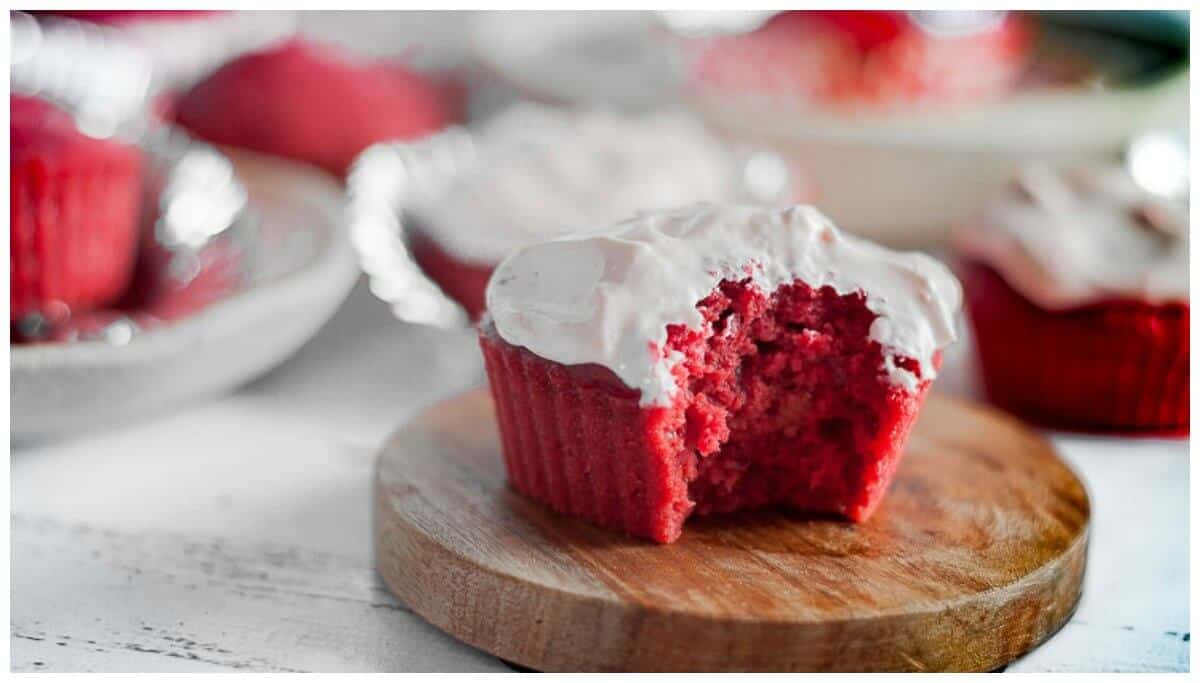 If you're at home or at work, keep some cheese and water crackers handy and have a couple if the munchies come on. The protein from the cheese will have a similar affect to the almonds. It will line you stomach and keep you full until your next meal.
Here are some more ways you can avoid the mid morning and 3pm afternoon slump. It may be a bit challenging to say no to you sweet tooth when cravings come on, but instead of giving in, just snack smart instead.
Plain Greek yoghurt with some toasted walnuts with cinnamon
Try a spoonful of natural peanut butter on banana. Its delicious.
Some carrot sticks with hummus is delicious as an afternoon snack. Crunchy and creamy.
Have a couple of pieces of grilled haloumi with peanut butter and crispy thinly sliced apple
If you're into protein shakes, go for it. With full fat milk of course. Just make sure the one you are using is low to no sugar.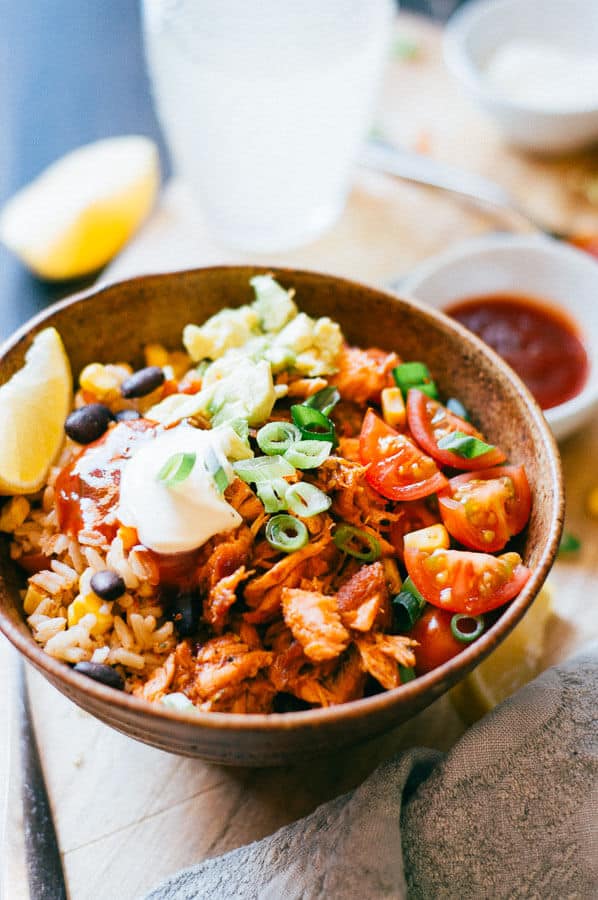 For me it's about how to lead a sweet life without the sugar and once you are armed with a handful of key tips and tricks it really does get easier, the more you put it into practice. I sometimes have to remind myself that it's not a race. It's life.
And it's meant to be enjoyed and relished and where food is concerned, moderation is important, and is often the determining factor in weather we stay on the wagon or find ourselves constantly falling off, struggling to get back on. One day at a time is my motto. Do what you can today. Be kind to your body today, and you will reap the rewards later.
Have you checked out my Beginners Guide To Cutting Out Refined Sugars?
I'd love to hear your comments how you've been able to eat less sugar and what it means to you. Drop me a comment below to let me know.