Healthy sugar free wheat free banana bread full of banana flavour with 7 grams of protein per slice.  Made using spelt flour, it is dairy free and each delicious thick slice is only 188 calories.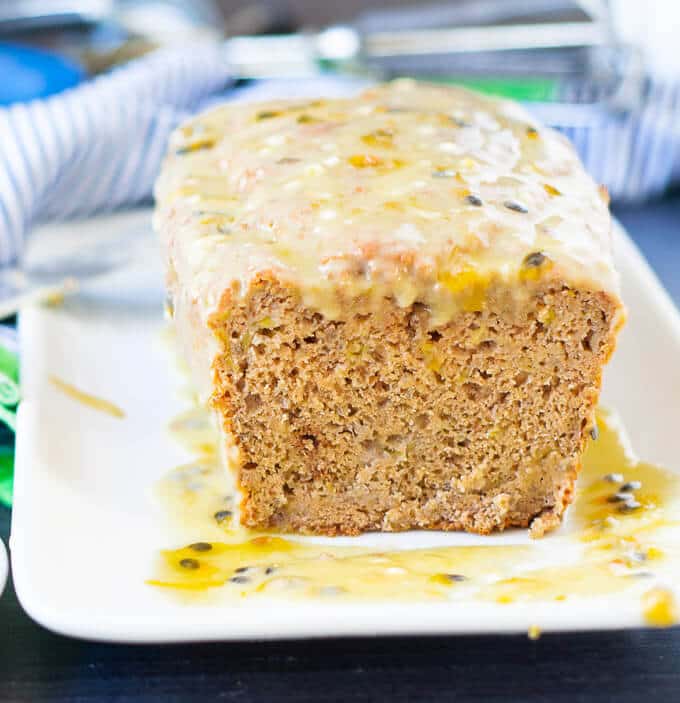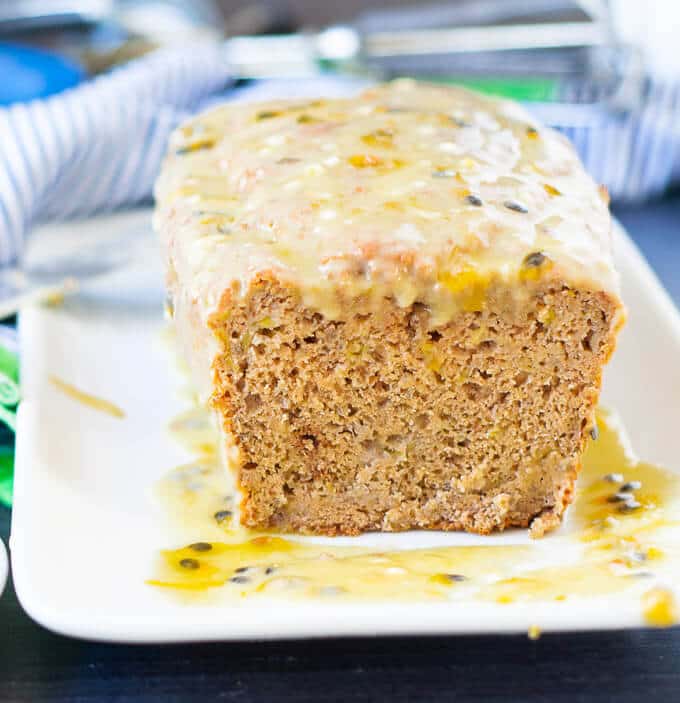 Here's the thing about being a food blogger.  I make all these awesome recipes, which I love.  And then I have to eat them, which I love.  And then each Monday I do my weight in, which I don't love.  This is to keep me honest about what I'm eating and where it's going.  I like to keep things real.
And sometimes I don't like what the scale says.  I know its my own fault because usually I've had one to many taste tests of say my mini lemon cheesecakes, my sugar free chocolate tart, or my sugar free caramel slice bites.  Actually I'm being kind here.  I've probably eaten most of them!
Here's what I do love though.  I love being able to think outside the box and take what might normally be perceived as something full of sugar, and other undesirable things, and make my own version, exactly to my specifications.
No added refined sugars + No refined flours with only natural flavourings and sweeteners, less preservatives and artificial rubbish = a delicious healthy low calorie treat!
This is the ultimate sugar free wheat free banana bread recipe.  Sweetened with bananas (obviously) and a little Nativa Stevia Sweetener.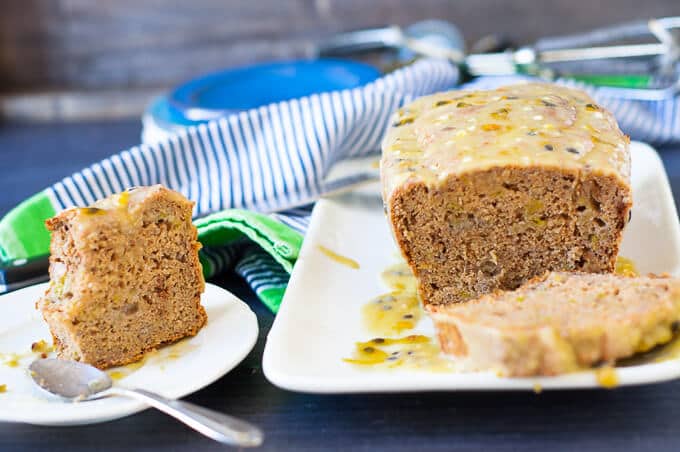 One of my secrets to creating the perfect baked good is cream of tartar.  No its not some new fandangled thing that all the cool kids are using.  It's actually as old as the hills and my grandmother used it in her cooking.  And it's the bomb!
I use cream of tartar in many of my baking recipes.  I have experimented with using baking powder and bicarb as the rising agent, and while these have been fine, the first time I used cream of tartar to replace the baking powder and bicarb, I was a convert.  It made my baked goods lighter, moister, and softer.  All round more enjoyable to eat really.  Cream of tartar is available in supermarkets, usually in the baking aisle along with the baking powder and bicarb soda.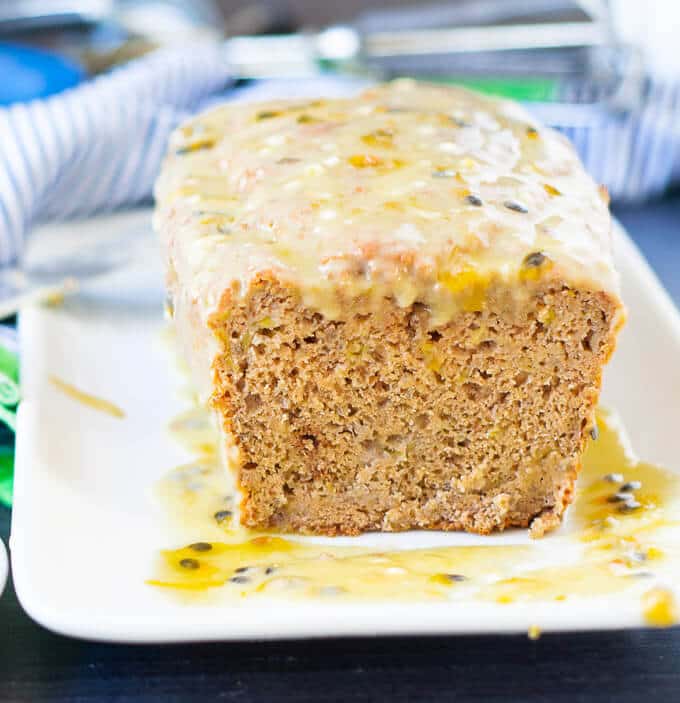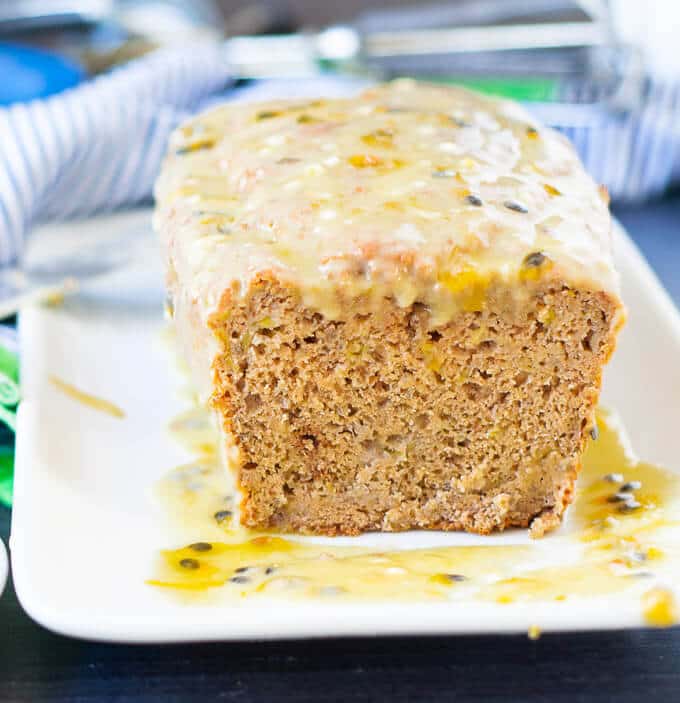 Applesauce in Sugar Free  Wheat Free Banana Bread (Hawhhaaat!)
For this recipe my goal was to create lots of flavour, decent size slices, but without the calories.  I had originally thought about using coconut oil to create a nice moist banana bread, but that made the calories too high, so I did some research and found many who recommended you could substitute coconut oil for unsweetened apple sauce in baking to get a similar effect without the calories.
I was a bit sceptical at first.  I thought I might end up with a dry brick on my hands.  But I was more than pleasantly surprised.  This cake was moist, had a good balance of flavour, was light and importantly was a recipe I would definitely make again.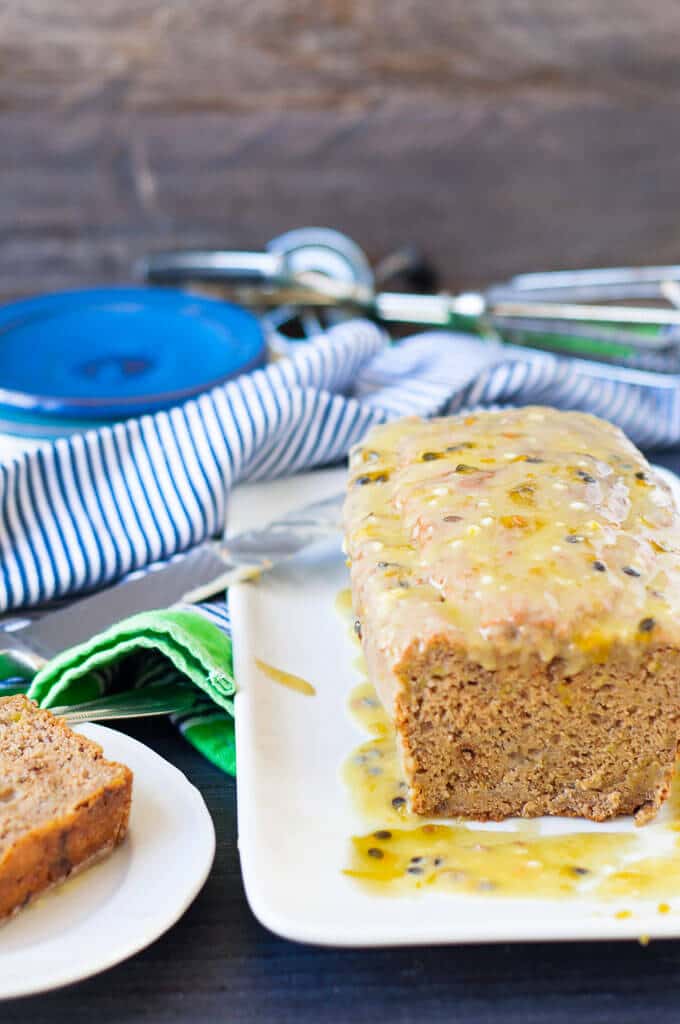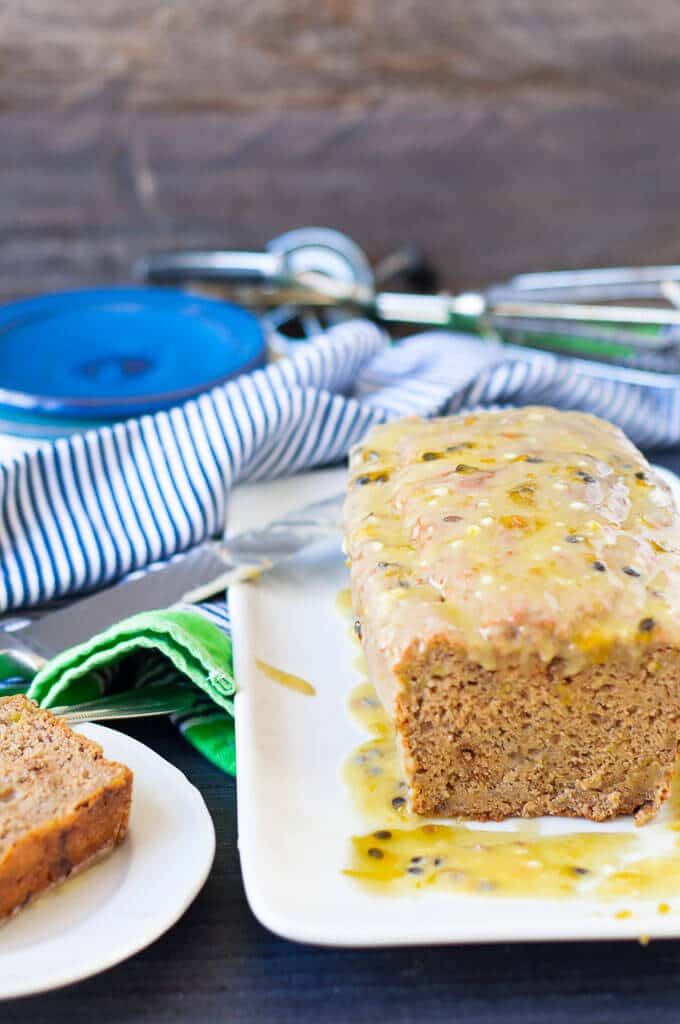 This was a win for me as it meant I could cut it into nice thick slices to enjoy with my morning coffee, instead of having a stingy thin slice that isn't quite as satisfying.  A good old serving of thickly sliced banana bread, that is light, not too dense and bursting with banana flavour is my ultimate weekend treat, sitting on the beach, coffee in hand, taking in the scent of sea air, watching the waves roll in and skydivers drop from the sky onto the beach right in front of me!
Like what you see? Follow me on Facebook or Pinterest! Did you try a recipe? Tag me on Instagram: @mysugarfreekitchen, and leave a comment & star rating!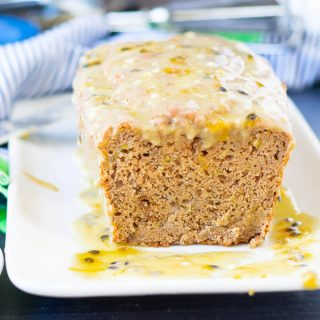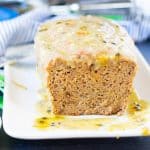 Print
Sugar Free Wheat Free Banana Bread
Healthy sugar free, low calorie banana bread full of banana flavour with 7 grams of protein per slice. Made using spelt flour, it is wheat free, dairy free and each delicious thick slice is only 188 calories.
Total Time
1
hour
10
minutes
Ingredients
2

cups

Spelt flour (or Wholemeal Plain Flour)

2

teaspoons

Cream of tartar

1

teaspoon

Bicarb

3

medium Bananas

½

cup

Unsweetened applesauce

1/3

cup

Granualted Stevia

2

medium Eggs

¼

cup

Sugar Free Maple Syrup

1

teaspoon

Ground Cinnamon

1

teaspoon

Ground Ginger

2

Tablespoons

Chia seeds

Light spray of coconut oil
Optional Icing
¼

cup

Sugar Free Icing Mix

1

teaspoon

melted butter

1

Passionfruit

Pinch

of salt
Instructions
Preheat oven to 180 degree fan forced [350 degrees F]

In a mixing bowl, place the flour, cream of tartar, cinnamon, ginger, chia seeds and stevia. Mix to combine

In a separate mixing bowl, mix the applesauce and bicarb until it froths and add to dry mixture, then add the eggs. Gently stir in.

Mash the banana separately with a fork and add into the batter. Stir in gently. (Don't over stir as it will make the cake tough)

Grease a loaf tin with a light spray of coconut oil and line with baking paper so cake is easy to remove once cooked.

Spoon in the batter to the tin, making sure it is evenly spread out.

Bake 60 Minutes at 180 degrees [350 degrees F]

Cool on a wire rack before removing from tin.
Notes
If you add the icing, add an extra 20 calories per slice
Nutrition
Serving:
1
thick slice
|
Calories:
188
kcal
(9%)
|
Carbohydrates:
43
g
(14%)
|
Fat:
1
g
(2%)
|
Fiber:
5
g
(21%)
|
Sugar:
10
g
(11%)
★ Did you make this recipe? Don't forget to give it a star rating below!