This Healthy Sticky Date Pudding is free from refined sugars, naturally sweetened with dates and is deliciously moist and light with hints of apple, cinnamon and vanilla.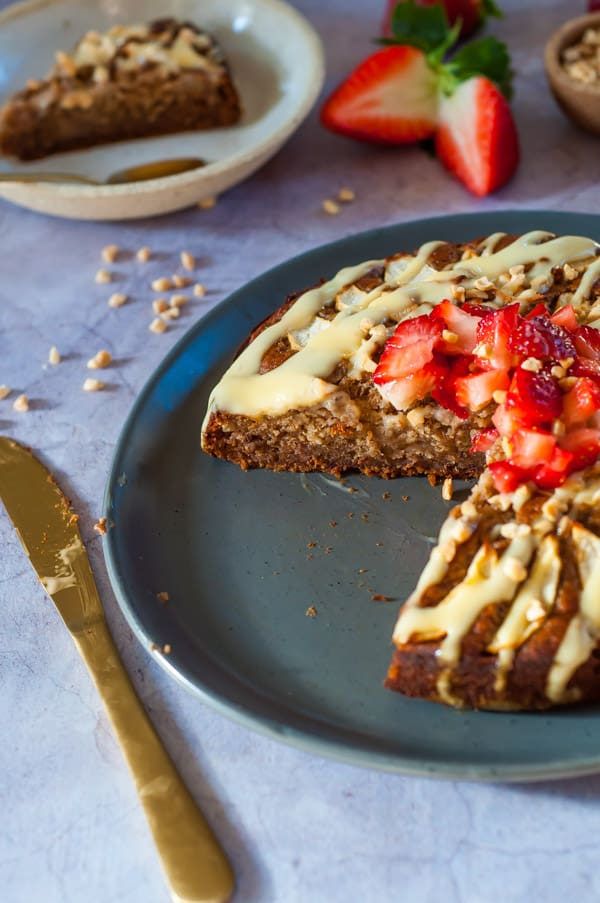 How to serve sticky date pudding – My Top 3
With sugar free custard
I love date desserts for their rich full flavour, yet without all the over processed white and brown sugars you'd normally find in a typical winter style comfort food sticky date pudding.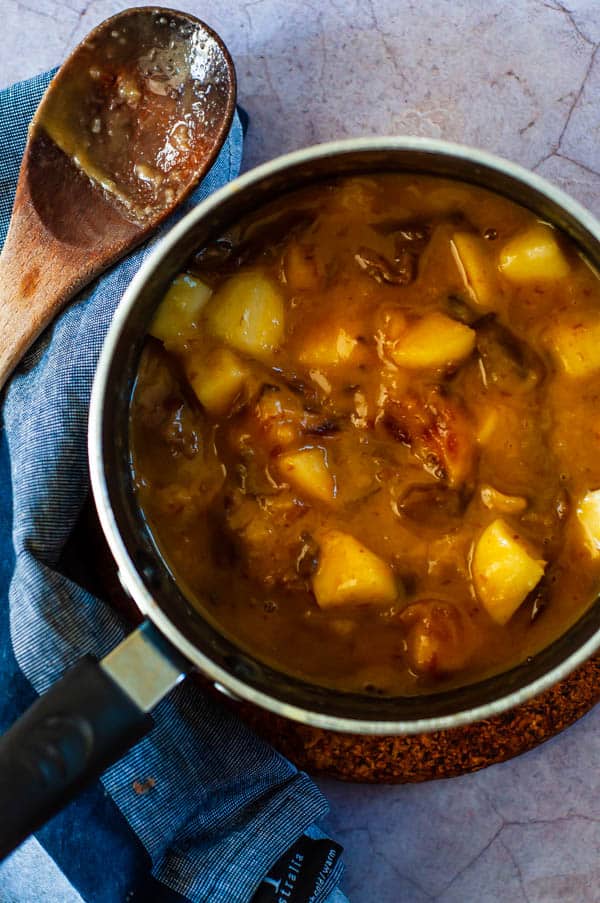 Oftentimes when I make a dessert or cake, I'll use a natural granulated sweetener like natvia stevia, but this recipe did not need it as the dates create the perfect level of sweetness that is just right for a moist date cake.  It's also a great dessert to have in your repertoire if you like your sweets to be on the lighter side but don't like to use sweeteners, even if they are natural like stevia.
Whilst for this recipe I made a cake version using a round springform tin, it would work perfectly as individual sticky date puddings, or sticky date cupcakes, drizzled with sugar free custard.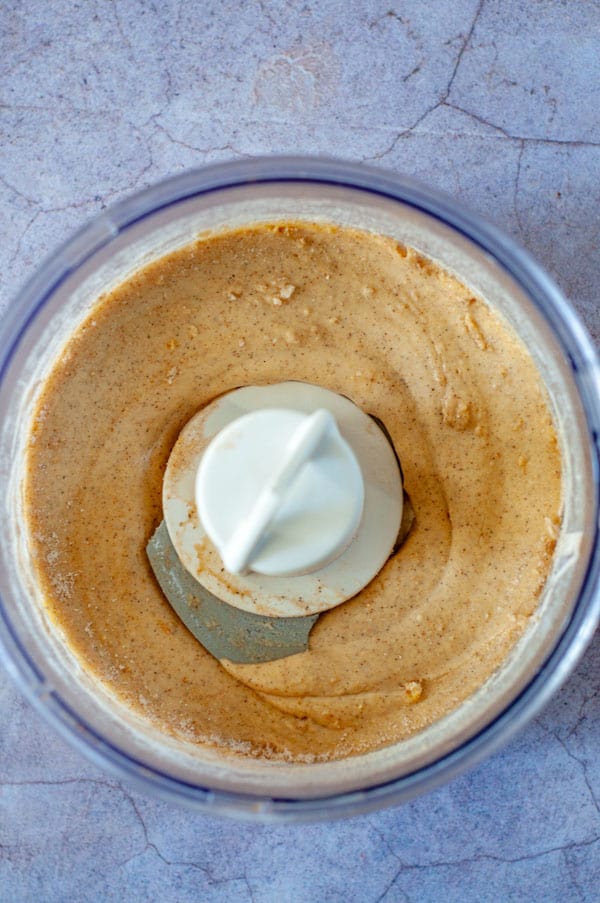 TIP:  To create the sticky date base for a clean eating sticky date pudding, bring your medjool dates to room temperature before starting the cooking process.  This will make them easier to remove the seeds and reduce some of the cooking time.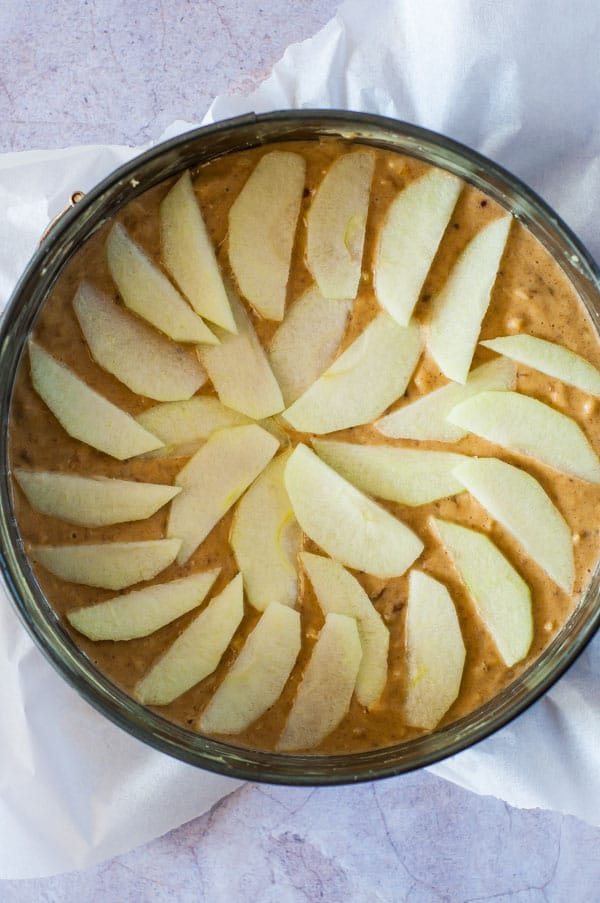 3 Ways To Pimp Your Healthy Sticky Date Pudding
Make it into a nutty sticky date slice by using a square or rectangle baking tray. Just make sure to line with baking paper.  Top with walnuts or pistachios, and a sprinkle of sea salt.
Turn it into a blueberry sticky date cake by adding a combination dried organic blueberries and fresh blueberries. It takes the humble sticky date pud to a whole new dimension, not to mention it's boost in anti oxidant factor!
Add some real chocolate chunks (sugar free or dark chocolate) to the batter before baking, and then once it's in the tine, poke a few into the top. Then you have a Chocolate Sticky Date Pudding.  This creates a decadantly rich gooey dessert, that's still on the healthy side but is just a bit more dressed up.

How Long Does Sticky Date Pudding Last?
Sticky Date Pudding will generally keep in the fridge for upto 3 days, and in the freezer for upto 8 weeks.  I never have to worry about this though because it just doesn't last that long in our household!

How To Reheat Sticky Date Pudding
For a single serve of sticky date pudding that has been in the fridge, reheat, covered,  in the microwave for 30 to 60 seconds, depending on how warm you like it.  To reheat a frozen sticky date pudding, either let it defrost naturally to room temperature, then reheat it, or use the defrost settings on your microwave, then reheat to your liking.
I don't eat dessert every night, but when I do, I like it to be worth the wait, but still light and healthy.  This Healthy Sticky Date Pudding is just the ticket.  Its perfect comfort food for the cooler months for a special night in.  For us, that's date night where it's not just your average dinner, but something a just a little indulgent.  And the good thing is, sticky date leftovers are in the freezer for our next date night!  Win.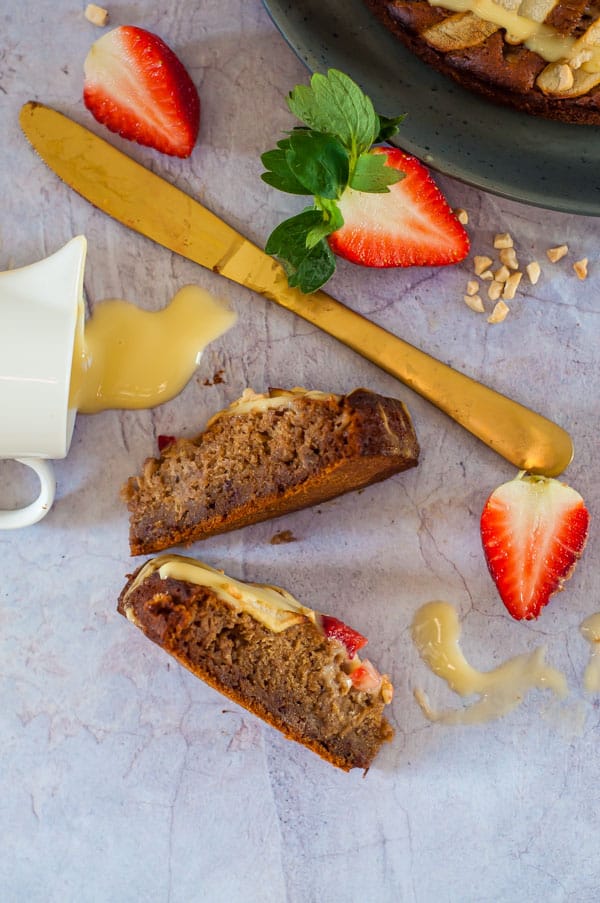 Like what you see? Follow me on Facebook or Pinterest! Did you try a recipe? Tag me on Instagram: @mysugarfreekitchen, and leave a comment & star rating!
★ Did you make this recipe? Don't forget to give it a star rating below!