If you've ever found yourself at the end of a long and unpleasant day winding down with a packet of cookies, a tub of ice-cream and a packet of chips, in lieu of a nice home cooked dinner, you might very well be using food as a way to deal with your emotions over the crappy day you had.
Using food to deal with emotions, whether we realise it or not can happen to anyone. It can be difficult to acknowledge and accept and even trickier to move past it, but it is possible to conquer it with greater awareness of what you're eating and why you're eating it.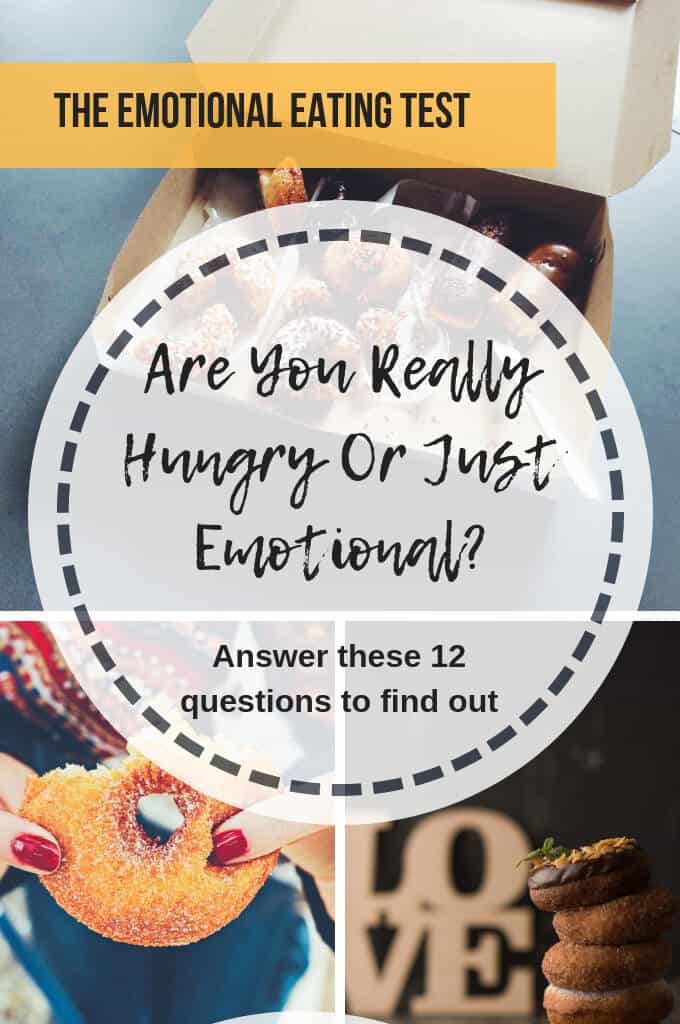 Raise your hand if you see yourself here:
You come home from work, you feel tired and a bored and sit down in front of the TV to vege out with a packet of chips, cookies or a block of chocolate before dinner
You have a conversation with someone that didn't go the way you wanted, and you eat to make yourself feel better about it
You've worked late, skipped lunch or forgot to take you lunch, and you find yourself hitting up the drive through for a burger, fries and big old drink?
You "secret eat" in your car because you don't want people to know how many chocolate bars you're actually eating
You've had a win throughout the day so you treat yourself with a pack of Krispy Creams, or takeout from your favourite joint down the road
While occasionally indulging in one of these scenarios in and of itself is not necessarily bad, it's when it becomes a regular occurrance that bad habits start to form around emotional eating and eating for comfort.
[irp posts="3516" name="8 Signs You're Eating Too Much Sugar"]
When you become more aware of how your emotions drive your food choices, you'll understand when you're actually hungry versus eating for comfort, you'll know when you're using food as a coping mechanism for feeling stressed, sad, lonely or bored and you'll learn that cravings are normal. It's how you manage those cravings that's the difference between being an emotional eater with unhealthy food habits and someone who isn't.
When we eat to cope with our emotions, it's really easy to get carried away and eat way too much of the wrong foods. At times, it can seem like it's almost impossible to stop. And then the feelings of guilt kick in and you feel like something the cat dragged in from the gutter.
[irp posts="3446" name="7 Life Changing Tips To Stop Sweet Cravings After Dinner"]
Left unchecked, eating to deal with unwanted emotions can have significant impacts on our mental and physical health and it makes it all the more difficult to get out of the dysfunctional habit of using food as a coping mechanism. If you discover you are an emotional eater, small changes in your food awareness today will go a long way in helping you to avoid things like type 2 diabetes and other health conditions later down the track.
How Do You Know If You're Eating To Cope With Your Emotions?
Working out if you're a persistent emotional eater isn't hard. All you need to do is ask yourself these questions and respond honestly.
I'd recommend writing down your answers to these questions and each time you answer yes to a question, it becomes more and more likely that you very well could be an emotional eater.
TIP: Don't spend too much tine debating your responses to the questions. Go through them fairly quickly and the first answer that comes is the one you should go with.
The Emotional Eating Test: Ask yourself these questions:
Do I snack on processed foods even though I'm not hungry?
Do I have a stash of naughty snacks that I eat in private?
Do I eat when I am under more stress?
Do I eat when I'm bored?
Do I eat when I'm sad?
Do I eat when I'm lonely?
Do I reward myself with food when something has gone well?
Do I comfort myself with food when something has not gone well?
I eat to the point of being overstuffed?
I feel powerless when it comes to eating sweet things?
I often feel guilty after I eat?
I often feel regret after eating?
If you responded yes more than no to the above questions you may be using food as a way to deal with uncomfortable emotions. As an emotional eater, here are some emotional eating symptoms you might experience and some tips for nipping them in the bud.
[irp posts="1856" name="Say No To Sugar With Smart Food Swaps"]
SYMPTOM: Sudden and Uncontrollable Cravings
Sudden and uncontrollable cravings might also be a sign you're eating because you've been triggered by an emotion. Hunger hits you with a bang, and you need to eat pronto. Like a smoker craves a cigarette or an alcoholic craves a drink, you need a hit of junkfood. The stronger the urge is to satisfy, the more you are being driven by your emotions.
When you eat to drown your emotions, not all foods are equal. You'll eat some foods more than others, and it usually ends up being in the form of uncontrollable cravings for sweet food, salty food or food that is high in fat. These foods make you feel good and give you a euphoric rush of endorphins.
NIP IT IN THE BUD: As hard as it might be, instead of stuffing your face with sweet, salty, fatty food, stuff you face with a roast chicken instead (minus the chicken skin). The protein will quickly muffle cravings and fill you up.
SYMPTOM: Even When Your Full, You Keep Eating
The more sugar and processed food you consume, the more you will want and the easier it will be to keep eating it.
NIP IT IN THE BUD: Put a stop to it and eat some cheese, full fat yoghurt, slices of ham or a handful of almonds instead.
SYMPTOM: You Feel Guilty After Gorging
You know mentally you didn't really need to eat it, but you ate it anyway and then feel guilty about it.
NIP IT IN THE BUD: Instead of beating yourself up about it, learn from it instead. Grab a pen and paper and write down what you ate, and why you ate it and how it made you feel while you were eating it and after the fact. Write it all out in as much detail as possible. The next time you feel intense cravings coming on, read through what you wrote first. It's all about retraining the brain and how it thinks about food, and increasing self awareness of our emotions and actions.
The wrap up:
You might have already known you're an emotional eater, but if you've just discovered that you might be one, then congratulations. You've just conquered the first step in acknowledging that. The next step is to develop your self awareness so that every time you experience a negative emotion, or even if you have a bad day, you know that using junkfood as a coping mechanism isn't going to make it better. It might give you some temporary relief, but it won't last, and you'll eventually feel worse than you did initially.
Food doesn't have to control your every move and one of the best ways to get back in control of what you're eating is to start developing greater self awareness of whether you're eating because you are actually hungry or to cope with an emotion.
Over time, you'll become more aware of negative emotional states so that you can choose to deal with that emotion in a healthy non food way.