How to start with clean eating doesn't have to be complicated. It can actually be quite simple. Although there might be different variations on what people think is "clean eating", there are some fundamental rules that will help you to stay on track.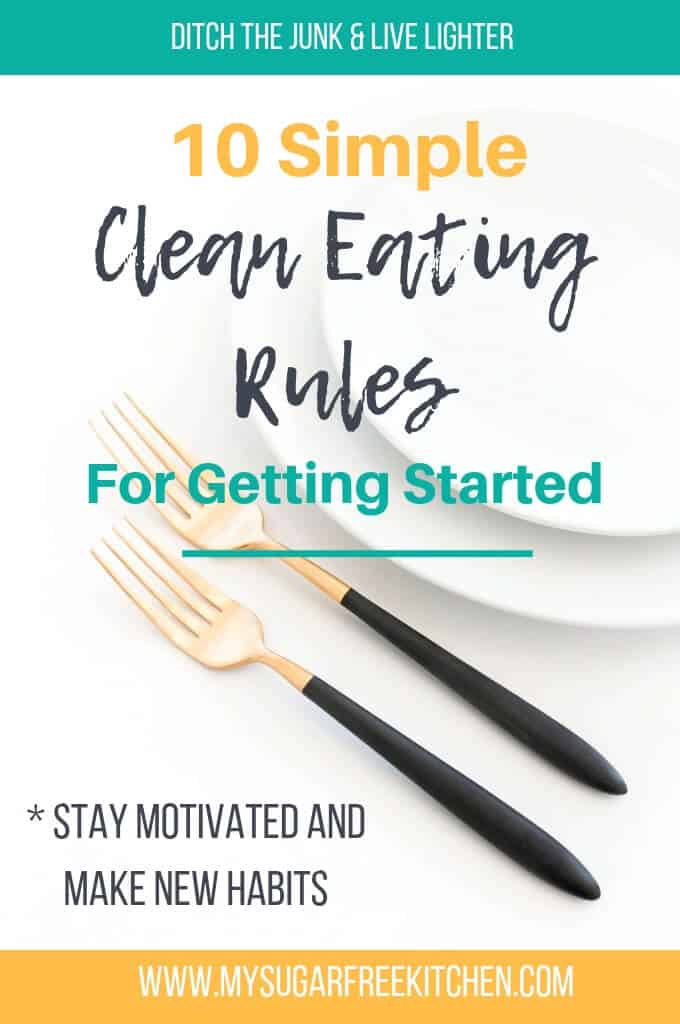 Whilst other diets tend to be almost a prescription for how to eat a certain way, my rules for clean eating are more of a sensible guideline to help me make better food choices and create longer lasting healthier habits.
The problem with many other diet plans is that they can be restrictive, and I don't know about you, but when I feel restricted, I know that it is only sustainable for so long, which is why I like and have been able to stick to a Clean Eating Plan for so long.
Is Clean Eating Good For You?
Yes. Clean eating is flexible, practical and easy to integrate into your everyday life.
Adopting some, or even all the rules of clean eating means making small changes that can have big results, including less bloating, clearer skin, more energy and even losing a dress size.
>>RELATED: Have You Been Eating Too Much Sugar: Here's How To Tell?
These clean eating rules are the plan you need to get into the right gear for Clean eating. Get started with one, two, three or more and feel the difference as your body and mind adapt to a new way of eating.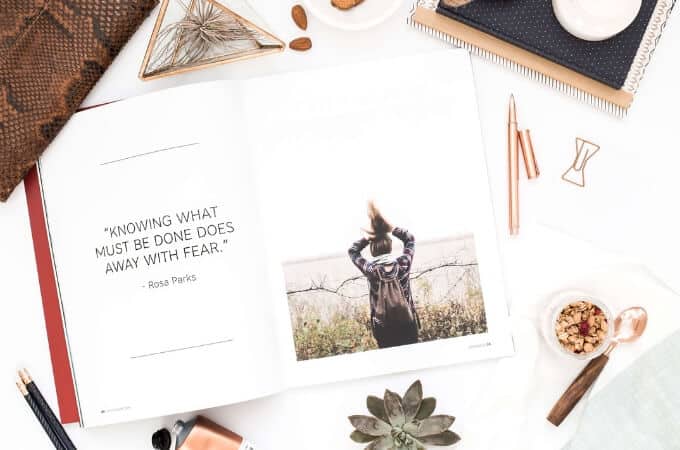 10 Simple Clean Eating Rules
Follow the 80/20 Principle: Too much or too little of anything is not healthy, moderation is what's important. If you eat well 6 days out of 7, or even 5 days out of 7, don't feel guilty about enjoying a small treat, just keep them small, and keep them infrequent.
Cook at home: Cooking is a major component to eating clean. I love kitchen helpers like my trusty Pressure Cooker, Slow Cooker, and Spiralizer. I also love Batch Cooking where I make a couple of dishes ahead of time (usually on a Sunday) so I have healthy nutritious meal during the week when I'm busy.
Limit processed Foods and Sugars: Clean out your Fridge, Freezer and Pantry of all the processed foods and sugary treats. Enjoy them occasionally and make it a chore to have to get them so that you're not tempted by tempted by them every day.
Increase your Vegie intake: When you sit down to Dinner, load up your plate with more vegies than meat. This means building a healthy plate of fibre rich vegies packed with antioxidants and nutrition. Fill half your plate with green beans, Broccoli, Carrots, Zucchini, or other leafy greens, one quarter with protein, and the final quarter with grains (brown rice or quinoa), legumes (chickpeas or lentils), or sweet potato (mashed or roasted)
Switch to Whole Grains: Instead of white rice, white flours, white bread, and stock standard pastas, opt for more nutrient dense varieties like brown rice, sourdough bread, wholegrain pastas, or lentil pastas or one of the many healthier varieties of flour including Oat Flour, Coconut Flour, or Chickpea Flour. Check out these healthy sugar free banana muffins I made with Oat Flour
Eat Good Fats: Fat is an essential macronutrient which we can't live without, the key is choosing the right fats in the right amounts. Whole foods like nuts, seeds, avocados and olive oil are all great fat choices.
Drink More Water: The more water you drink the fuller you will feel and the less you will crave. The more you are hydrated, the more energy you will have as well. Keep a water bottle with you during the day, on your desk, in your car, in your gym bag, beside you when you're watching TV. I'm slightly obsessed with drinking water and always have my water bottle on me.
Stop counting calories: Counting calories can be annoying, pointless, and hard to sustain. Instead focus on creating healthy clean eating habits, following the 80/20 principle.
Be mindful of each bite: Eating in a rush usually means we end up eating far more than we should. So, focus on your food, how it tastes, how it smells, and how it makes you feel. Wait before you grab seconds to determine if you really are hungry, or just eating it because it's "there" or because it's become a habit.
Go Grocery Shopping with a plan: Be sure to have a list before you hit the supermarket, otherwise you could be tempted to buy things you don't need, things you already have two of and things that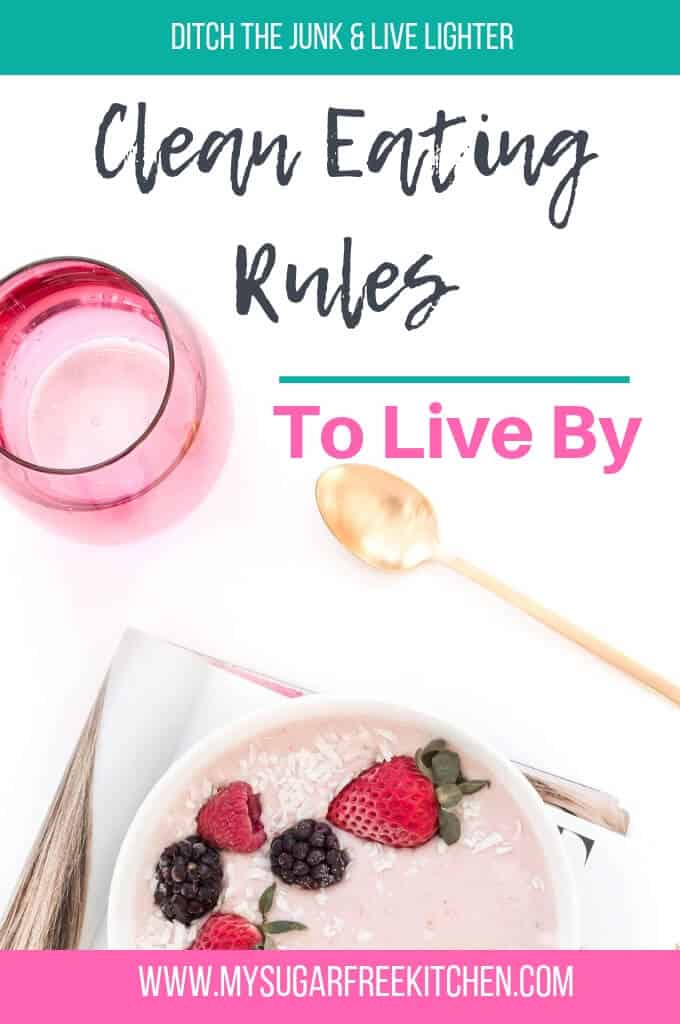 How to eat clean becomes a whole lot more doable when you have simple clean eating rules to help guide you along the way. Moving towards a clean eating plan and lifestyle can be simple and the best way to start, is to start small. Make some tweaks to what you currently eat, some food swaps here, better clean eating snack choices there, perhaps increasing your water intake, and being conscious about what you put into your mouth.
However, you decide to implement the clean eating rules into your life is a process that will happen over a period of time. As you become comfortable with one or two small changes, introduce one more, and over time, new habits will be formed, and clean eating will become your new normal.
Over To You
What one rule from the list above would you like to take into your life? Is it eating less processed foods each week? Is it limiting sugary treats to one small on per week, or maybe it could be changing up your dinner plate to colour it with more veges. Choose one and do it for a week. Leave me a comment below to let me know how you get on!