Clean eating is about mindfully selecting foods that are whole or minimally refined or processed, leaving them closer to their natural form.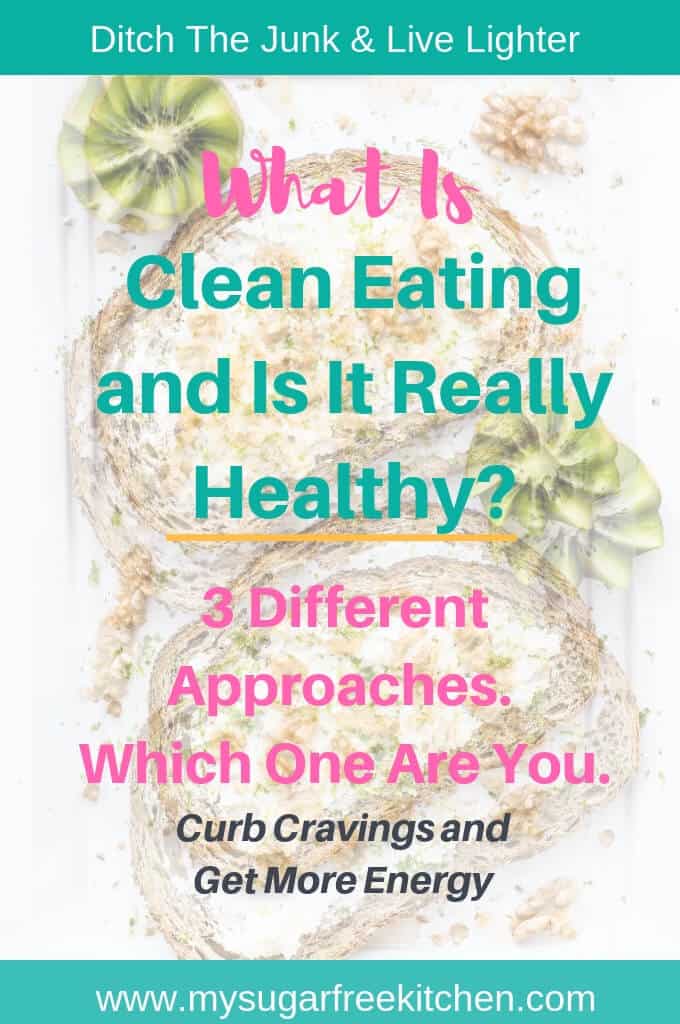 Transitioning to clean eating is becoming increasing popular because it's not a traditional diet.
It doesn't involve counting anything, restricting how much you eat, or depriving yourself of tastes you love. It's just about being more in tune with your food choices, using less processed and artificial ingredients, and learning to love food for its health benefits.
If you are looking to gain more energy and feel better through a clean eating approach, you're in the right place. Keep reading to learn more about how clean eating can help you curb cravings and improve your mood, sleep and motivation
What Is Clean Eating:
At it's core, clean eating is about removing the "junkfood" that you've probably grown up with, getting rid of foods with artificial flavours, refined sugars, and excess amounts of salt and bad fats. What you end up with is a clean-eating approach that focuses on eating lots of fresh vegetables and fruits, healthy fats, lean proteins, and unrefined grains.
Clean eating is about making lifestyle choices that will improve your overall health and wellness.
Clean eating is about making more nutritious choices about what you put in your body.
Clean eating is about reducing processed foods so that you naturally eat fewer carbohydrates, fewer unhealthy fats, and significantly less sugars.
Clean eating focuses on the quality of your food, so you can eat less and be fuller for longer.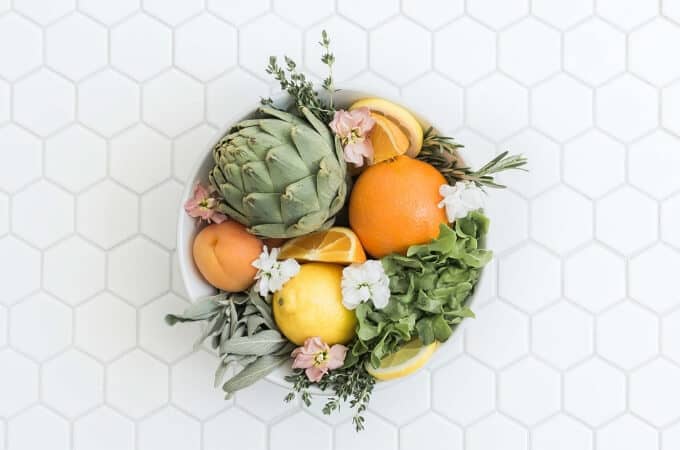 Clean Eating Approach # 1: Half in Half – people in this camp, swing between eating clean and eating processed foods and generally half the time they eat well, but tend to overindulge the other half. They might be good during the week at work, but constantly snack in the evenings, and have a blow out on the weekend.
Clean Eating Approach # 2: More often than not– these are the people who eat clean around 80 percent of the time, but still leave a little wiggle room (say the 20%) for occasional indulgences.
Clean Eating Approach # 3: Always – these are the people who make eating clean their mission in life, and who would rarely deviate from from it.
I find I tend to sit mostly in Approach # 3, and on the rare occasions when I'm faceed with eating something I wouldn't normally eat because there are no other options, I find it never agrees with me as my body now doesn't tolerate processed foods very well, even though I don't have any particular diet issues or allergies.
It's just been that over the years I've been able to retrain my tastebuds to prefer healthier food.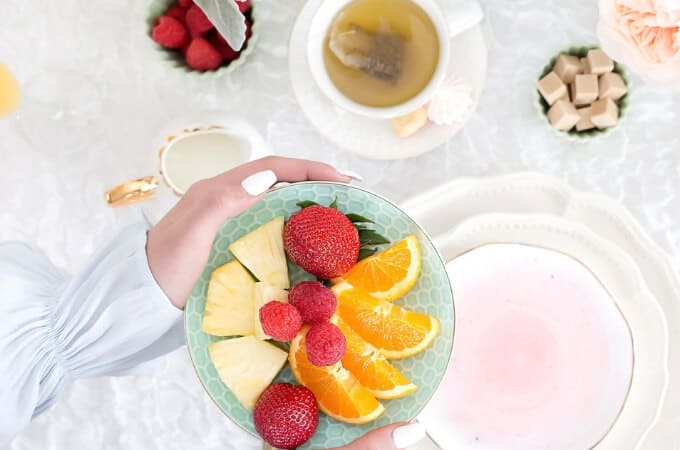 Is Clean Eating Really That Healthy...and Simple?
The simple answer is yes. Adopting a clean eating approach is undoubtedly healthier for you in both the short term and long term.
When your diet is filled with processed foods, you're often eliminating the food compounds that fill you up and keep you feeling fuller for longer.
Processed foods have more calories, less nutrients, and don't offer you the same long term sustained energy.
Clean eating means eating food that fill you up, instead of eating foods that leave you hungry or just make you crave even more food.
Clean eating can help you gain more energy, and it's healthier for your heart and your digestive system.
One Simple Clean Eating Trick to Make You Eat Less and Feel Fuller
To understand how eating less can make you feel fuller, you need to understand calorie density.
High Calorie Density:
Some foods contain lots of calories but don't provide you with sustained energy. This means you'll want to eat again soon after consuming them.
Foods have high calorie density because the serving size is small compared to the number of calories you get. For example: muffins, donuts, sugary drinks, and yes, cake.
When you eat high-calorie foods with little water or fiber, as is common in highly-processed foods, you won't get filled up as quickly, which means you'll end up eating more in the long run.
Low Calorie Density:
Some foods contain substantially fewer calories and provide you with sustained energy over the course of many hours. This means you'll be fuller for longer without the need to reach for sugary snacks.
Foods that are high in fiber and water content offer you lots of energy without a lot of calories. For example: apples, pears, quinoa, green leafy vegetables, almonds, cashews and lentils.
When you eat low-calorie foods high in fiber or water, as is common in a eating clean approach, you'll become full more quickly and stay fuller for longer, which means you will end up eating less.

Clean Eating and Fat
Not only does clean eating focus on upping the fibre content, it also focuses on decreasing the amount of saturated fats in your diet. Saturated fats are the bad kind, with useless calories that fill you up, zap your energy and make you hungry 10 minutes later.
Clean eating will help you to manage your fat intake and consume good healthy fats that are necessary for heart health. Like salmon, avocados and nuts.
Like this Post? Pin For Later or Follow me on Facebook or Pinterest!
The Wrap Up
There is so much information on clean eating that it can become confusing as to how to get started, what the rules are, and what to eat for your next meal.
The great thing though is you can start small, with some simple changes to everyday habits like swapping out some of the processed foods you eat for healthier options, and over time develop new habits that gently transition you to a clean eating lifestyle.
It doesn't have to be an all or nothing approach like traditional diets as clean eating is flexible, adaptable and can easily fit into your lifestyle. Whilst you may at first find it a challenge to tame your sweet tooth, especially if you've been used to eating lots of processed and sugary foods, it is worth persevering.
In as little as three days you'll start to notice less sugar cravings, less bloating, and the foggy head will start to lift and that my friends is definitely worth a little short term pain for big long term gain.
Related Posts: