Stress… we've all felt it at some point or another and it's a pretty unavoidable reality these days with the dozens (or more) balls we all seem to be juggling.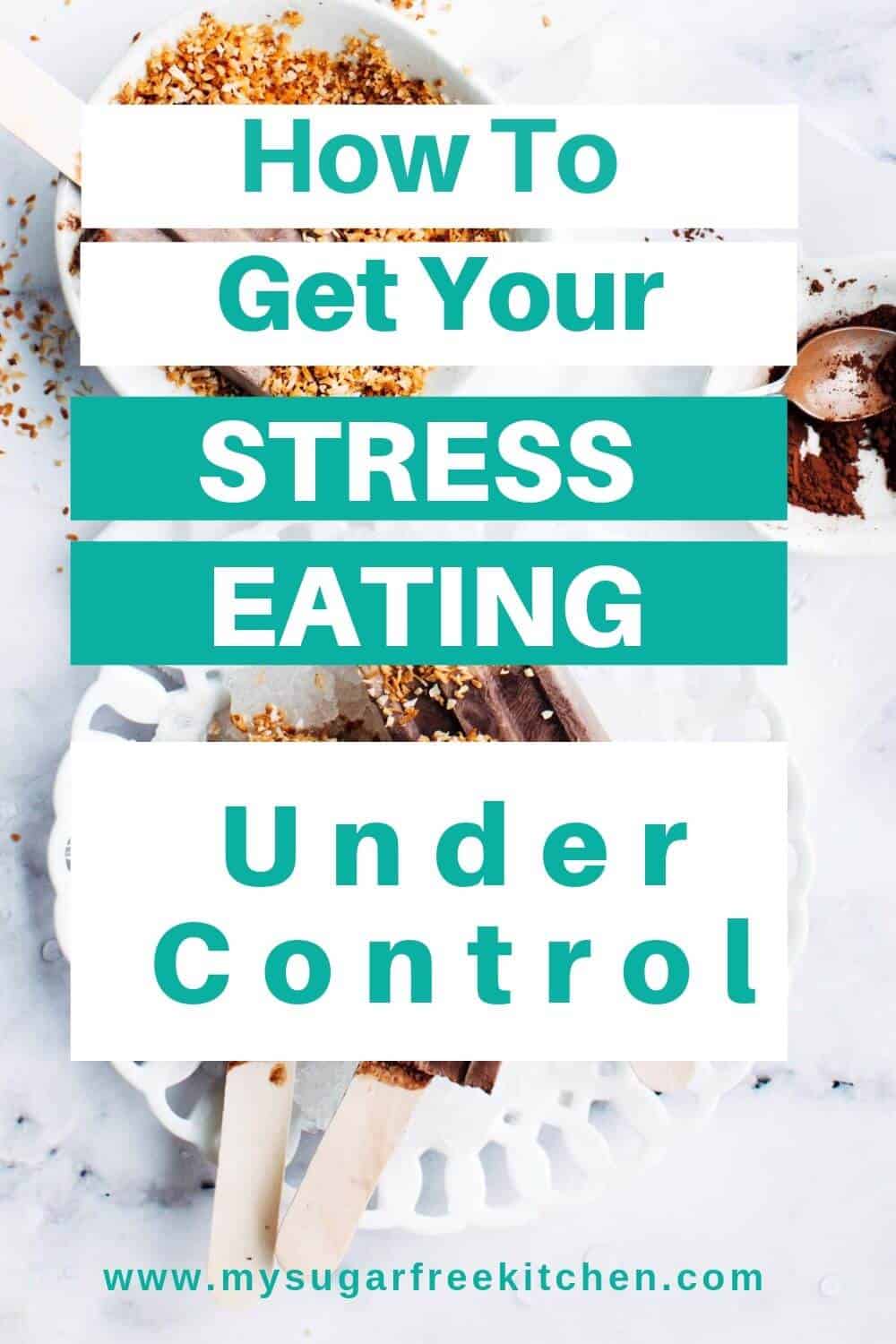 Reaching for a chocolate bar, a packet of doughnuts, or going through the drive thru for a Big Mac can be an easy fix when you're in the grips of feeling stressed, tense and emotional.
When we're dealing with stress, eating something sweet, salty or highly processed is a coping mechanism and while it may temporarily give some relief, all it serves to do is mask the reality of what you're actually dealing with.
What is Stress Eating & Why Does It Happen?
Before we look at what stress eating is, lets clarify what stress is. Stress in a basic sense is a hormonal change within the body and a natural response when faced with a challenging or confronting situation. Stress eating, is eating in response to how you're feeling about that situation. If you feel tense, anxious, scared, worried, or fearful, eating can be a mechanism to cope with these stressful emotions.
Understanding what stress is, and why we eat to cope with it can be crucial in not only managing our health, but also our relationships, finances and careers. The challenges and frustrations that come with prolonged stress don't have to suck the life out of us take away our control.
To keep ourselves from eating our emotions we need to gain greater awareness of what stress eating is and how to stop it from taking over our lives.
I learnt this first hand several years ago when I was facing a very stressful situation. The stress become so bad, it had taken over my body and caused an infection which resulted in my having to have 2 operations to remove the infection.
The Impacts Of Stress Eating
You feel like you've lost control
You don't know when to stop eating
You sleep poorly
You'll easily fall into overwhelm
You moods fluctuate, from high to low and everything in between
You more easily loose concentration and focus and become more forgetful
Your clothes begin to get tighter
Your confidence and self esteem begin to suffer
Can you relate to any of these? Maybe you've experienced some or even all of them at some point.
Why Do We Stress Eat?
When we are feeling the effects of stress for a prolonged period of time, our bodies increase the release of the stress hormone called "Cortisol". Increasing levels of cortisol also tend to make you more hungry, increasing your appetite.
The hunger hormone "Ghrelin" which is in charge of regulating your appetite doesn't work so efficiently when you're under stress and the off switch that used to tell your brain you were full has malfunctioned.
Because stress causes biological changes within your body, which then wreak havoc with your appetite control, the key becomes, how to minimise stress in the first place.
Instead of letting stress get to the point where you feel out of control, taking preventative steps and being proactive with simple self care can go along way to avoiding overwhelm, therefore not feeling the urge to stress eat.
Related: 5 Powerful Ways To Make Mindfulness A Part of Your Day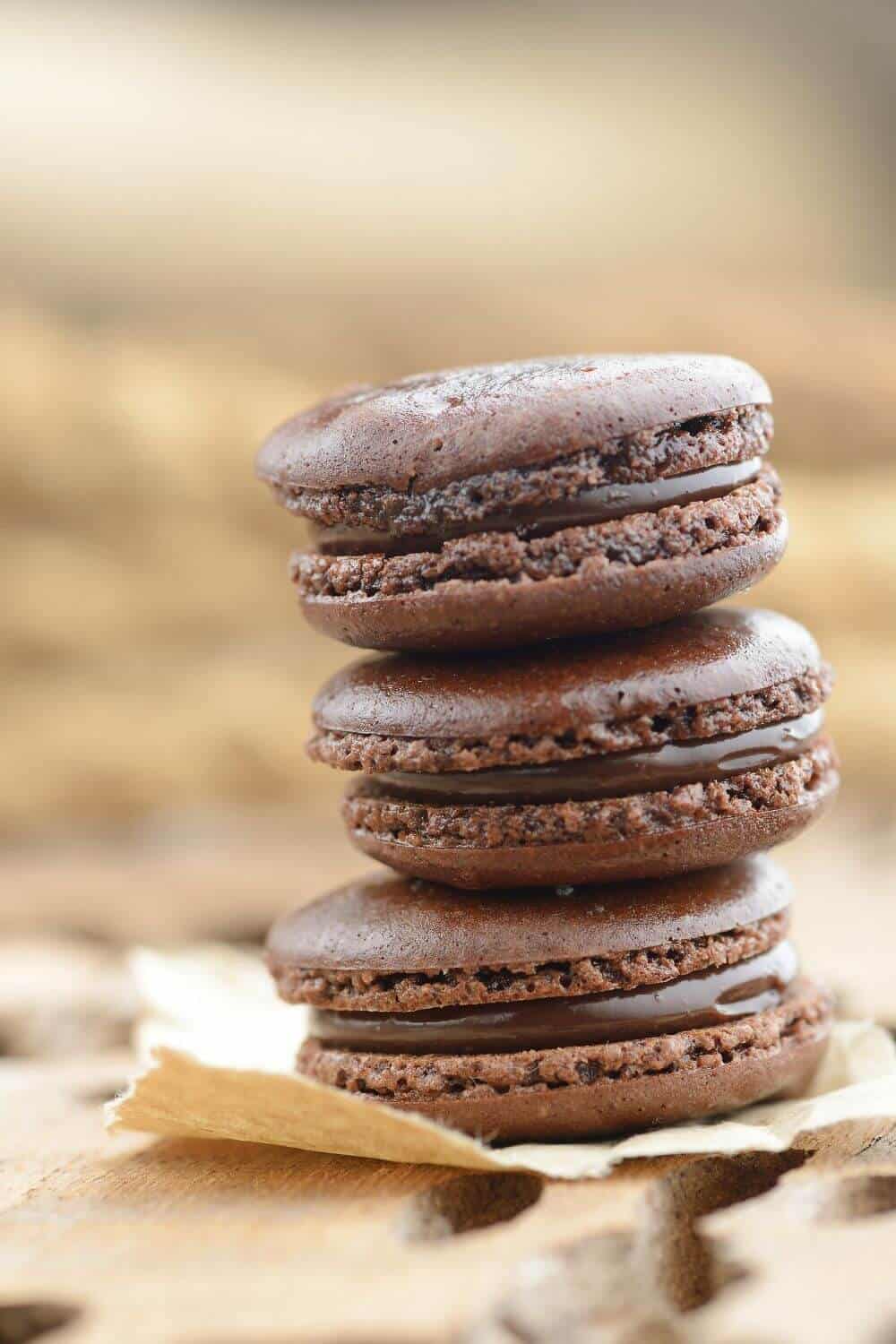 Comfort Food Is Not The Answer To Stress
There's no doubt about it. Food is a source of comfort and it can be all too easy to fall into the trap of comfort eating to relieve or avoid our problems and to get the temporary fix of feeling better.
The problem is stress can make us crave foods that are high in fat, high in calories, sweet and salty. Basically all the processed foods that are bad for our health, our waistline, and our wallet.
Stress eating is effectively rewiring your brain to redirect your attention to something that will provide relief - FOOD.
How To Stop Stress Eating and Get it Under Control
1. Exercise or Get Out Into Nature
When I'm feeling stressed, exercising is the first thing I turn to, and getting outdoors back into nature is where I find it makes the biggest difference. One of my favourite things is to go for a long walk on the beach with my shoes off so I can feel the sand between my toes. Another thing is to take a sort drive to a national park and go walking on one of the nature trails. It allows me to clean my head, reconnect with myself, take some deep breaths and let go of what's been bothering me.
2. Don't Skip Meals
There have been times in the past when I've been so stressed, that I felt like I was eating, but I wasn't eating enough. I'd lost weight really quickly and when I actually stopped to think about what I's actually been eating, it was apples, soup and vegemite sandwiches. I'd been skipping breakfast, and not snacking and only picking at food for dinner, and I was exhausted. Skipping meals was a one way ticket to tiredness, moodiness, and crankiness.
Related Post: How To Stop Skipping Meals and Have More Energy
3. Eat More Protein
If on the other hand you tend to overeat when you're stressed, try eating more protein as it will keep your blood sugars in check, and help to control your appetite as protein keeps you fuller for longer. Instead of reaching for a chocolate bar, try a handful of almonds instead. Instead of ice cream, try full fat Greek yoghurt with berries. The more protein you can eat when your stressed the less mindless snacking you'll do.
4. Address Nutritional Deficiencies
Taking a multivitamin is a must for me. It helps me to feel my best and I really notice it in my body when I don't take it. If your under extreme stress, you may even want to go to your GP for a blood test to see where you are deficient so they an recommend something for you.
5. Practice Mindful Eating
Mindful eating has allowed me to transform my relationship with food. When I was stressed I would rush through eating my food, not thinking about it and certainly not enjoying it. I just knew I had to get something in my system to keep it going. Now I'm much more careful to tune into my body and to be more aware of what it needs. You can read more about mindful eating here.
Instead of reaching for something sweet, salty or processed try one of these things instead:
Have a big glass of water, then have another one
Eat an apple, or a handful of almonds, or both
Have 3 small pieces of good quality cheese and crackers
Get up and go for a walk
Phone a friend
Take 5 minutes, sit still and just breathe
Grab a pen and paper and write down how you're feeling and why
6. Talk to a Friend
When we're stressed, it can be easily to bottle it up and not tell anyone. Especially if its something private, or sensitive that you think people might judge you for. If you have a friend who you think could be a support, who won't judge you or criticize you, consider asking them out for a coffee. Alternatively, if you don't have someone you can turn to, consider booking to talk to a counsellor, psychologist or making an appointment with your GP. I know this can be hard, especially if it's the first time you're facing a really stressful situation, but as I've learnt it's better not to bottle things up, but instead lean on others for support and most times there are only too happy to offer a helping hand.
7. Try Journaling
I've journaled on and off my whole life, its something I always turn to when I'm stressed of facing challenges in my life. Every morning now I write in my journal. I have a gratitude journal where I write 3 things I'm grateful for and another journal where I write my Morning Pages – which is basically a free form journaling technique. This has helped me with stress because it brings me into the present moment and gets negative thoughts out of my head. Journaling also helps me to put things into perspective and clarify what is really important to me.
8. Try Meditation
I love mediation. Although I'm still fairly new to it. Starting a meditation practice had crossed my mind for years, but I'd always been put off by it because I thought it was for hippies, people who drove Kombi vans, or people who wore happy pants. Not anymore. When I started out I did a one minute meditation, now I do a 10 minute meditation every morning using either the Insight Timer App (is free) or the Calm App (its paid). These apps are an awesome way to get started with meditation as a beginner, they have made me more mindful of what I eat, and more able to deal with stress better when it arises.
The Wrap Up
Eating as a way to deal with stress is not a long term solution, or a healthy one for that matter. If you're prone to feeling fearful, scared, anxious, or tense, eating to avoid what you're feeling will only make it worse. Instead, try to identify what is triggering your stress and ask yourself why it's making you feel the way it is.
Stress eating can happen to all of us and whilst falling off the wagon one or twice and indulging in a block of chocolate after a fight with your partner isn't that big of a problem.
Where is does become a problem is when stress is prolonged for a period of time and you start using food as a coping mechanism to deal with that stress on a daily basis.
Don't ignore stress. It is real and the good news is, you can totally manage it so that it doesn't rule your life!