Have you ever wondered how to stop snacking the day away and why it just seems so darn hard?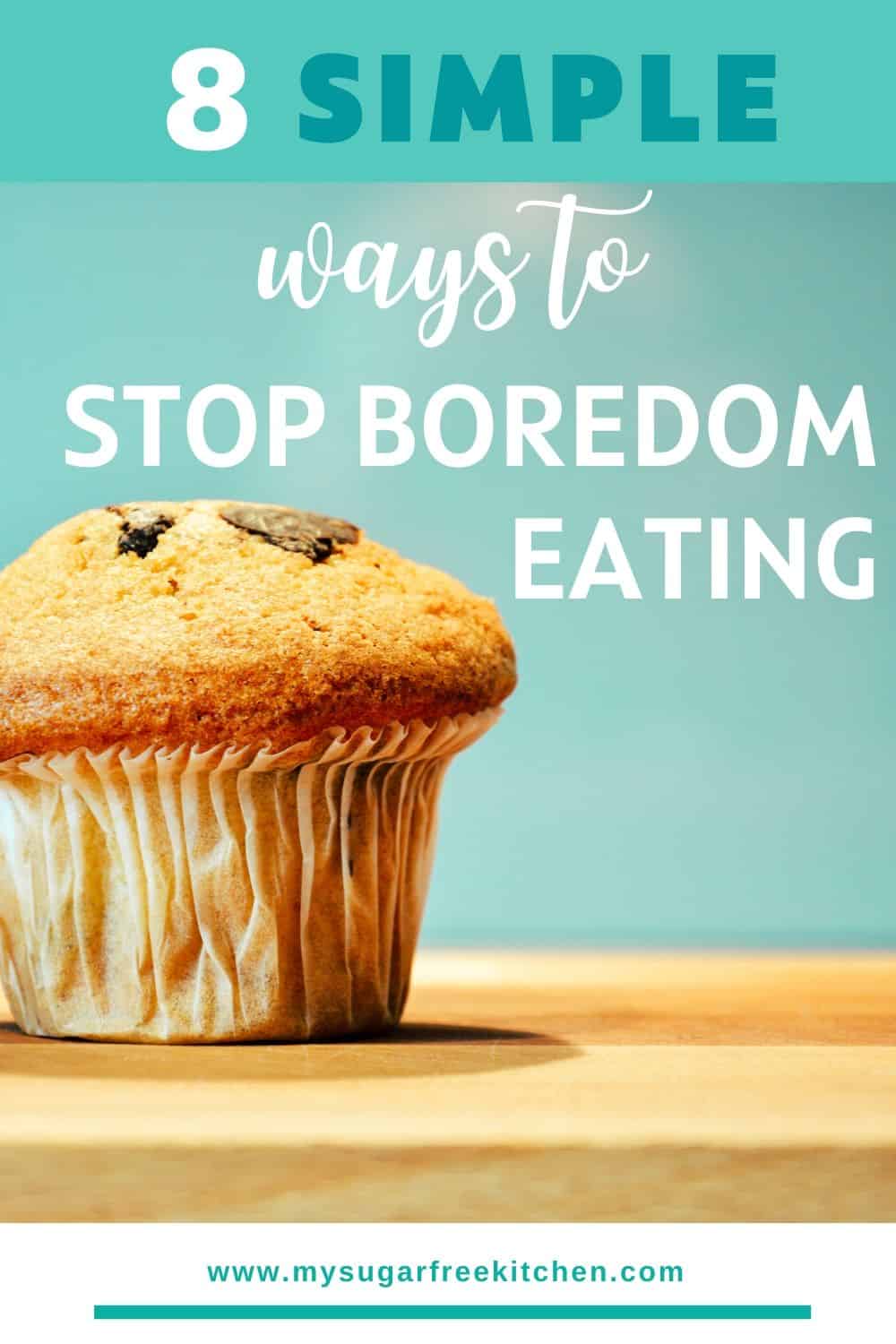 Constantly snacking the day away either at home or at work when you're not really hungry is an easy trap to fall into, where you mindlessly reach for the next slice of chocolate cake or cookies on autopilot without even realizing how much you've already eaten.
Next thing you know, those jeans you love to wear on the weekend, are a little snugger than they used to be.
Eating when we are bored helps to pass the time, especially if we're experiencing downtime, we're in a job we don't like, we're avoiding doing something we don't want to, or we just plain and simple have too much time on our hands.
But here's the reality:
Boredom eating usually happens when you're not even hungry
Boredom eating usually results in eating more than one serve. Once we start it's hard to stop.
Eating out of boredom rarely leaves us feeling satisfied.
Boredom eating is a form of mindless eating where you're eating to cope with the emotion of being bored in that moment.
Related:
5 Powerful Ways to Make Mindfulness a Part of Your Day
The Impacts Of Boredom Eating
Eating when your bored on a regular basis can have impacts and sometimes they can sneak up on you without you realising. Other times they can be more apparent. Before long you'll likely start to notice:
Your energy levels are low
You become moody
You eat and eat but don't really taste the food, nor do you really enjoy it
You're never really that hungry, you just eat because food is there
Your clothes become tighter
How To Stop Boredom Eating
Getting your boredom eating under control at work is achievable and a lot if it has to do with becoming more mindful of what you're doing and how you're doing it.
In practical terms, to stop this, it means getting out of autopilot mode and noticing more of what is going on around you. It means ditching old habits and making new ones. And, not keeping the foods around you that you know you'll want to snack on when you become bored.
For many, the simple answer is to not keep sweet foods in the house that we know are gravitate towards when we're bored. But in reality that doesn't always work either, especially if you have others in the household.
1. Allocate Times For Eating
Make a plan for the time you'll have lunch and when you'll take your morning and afternoon breaks. Put it on a sticky note and stick it to your computer and commit to not eating outside of these times. Setting eating boundaries is a great way to incorporate structure into your workday and can help to minimize all day grazing. For example:
9.30am: Morning Break
12.30pm: Lunch Break
3.00pm: Afternoon Break
Related: How To Cut Back On Sugar And Feel Instantly Better
2. Plan Your Snacks
Take your snacks to work with you so you know what you'll be eating. This way you can avoid the vending machine or nipping out to the shops for something. Make sure you avoid sugary snacks because the more sugar you eat, the more you'll crave. Check this out for healthy snack ideas. Or, try these instead.
A small handful of almonds
A small tub of Greek yoghurt
3 water crackers and cheese
Avocado on high fibre grain toast
A few pieces of shredded chicken breast
1 or 2 squares of dark chocolate
3. Drink more water
When you feel the urge to snack, have a drink of water instead. Try and aim for 8 glasses of water per day. Keep water bottle on you desk so you know how much you've drunk throughout the day. Here are my top 2 tips to stay on track with your water intake:
Invest in a good quality water bottle so you can take it with you wherever you go
Fill up your water bottle as soon as you get into work, even it it's not empty
Set up a recurring reminder in your phone to drink water
4. Change It Up
Switch things up in the middle of the day by picking one thing to change. That might be:
Changing where you are (ie: moving to a different space)
Changing what you're doing
Changing how you're doing it
Changing who you're doing it with
5. Get Inspired
If you're feeling bored with what you're doing, instead of eating and scrolling through social media, why not take 10 or 20 minutes to listen to an inspiring podcast, or Ted Talk.
Or perhaps you could create a playlist of motivational songs to help get you back in the zone. Some of my favourite TED Talks on mindfulness are:
6. Implement Mini Rituals
If you find that you always get the 3pm munchies and crave sweets, create a new healthier ritual. Put it into your calendar so that a reminder pops up to eat an apple for example. The aim is that over time, this will become something that you'll look forward to. For example you could create a:
3pm herbal tea ritual
3pm hot chocolate ritual
3pm fruit ritual,
3pm protein shake ritual
7. Get Moving
One of the best cures for boredom hands down is to get moving. Moving your body can take you mind off of eating whilst you focus on what your body is doing. Why not try and distract yourself with a quick session of Slow Gentle Yoga, Chair yoga , a walk outside, a bodyweight workout, or stretching out to improve your flexibility.
Or perhaps, putting on some music and dancing around you living room is more your thing!
8. Be Grateful
Grab a pen and paper and give yourself 10 minutes to crank out as many things as possible that you're greatful for. I find this a really great technique to get me out of my head and back into the present moment.
Thinking about what I'm grateful for puts me in a better, more positive frame of mind and helps to reframe my current thinking from "boredom" to "gratitude"
Eating out of boredom is a habit that can be changed. It takes some awareness and self reflection as to where the triggers for this are and then coming up with some strategies for managing it.
Related Posts: