Hi I'm Kim, the blogger, cook and photographer behind My Sugar Free Kitchen and I'm so glad you're here because it means you have an interest in changing your eating habits and finding ways to better take care of yourself.
If you're new to the idea of cutting out processed foods or even just looking to reduce the amount of processed foods you consume, I hope you'll find some value in the resources on this blog.
My Mission
It is my mission to inspire and motivate burnout out career women to find their lightness through de-cluttering their diet, simplifying their priorities and taking better care of themselves.  Welcome to the Living Lighter Movement!
My Blog
My Sugar Free Kitchen is meant to be a relatable, resourceful, and inspirational place where I share recipes, tips, tools, wisdom and lessons learned all inspired by my own path towards personal growth, self care, and living lighter.
It is dedicated to encouraging others to take the driver's seat with their well-being, while exploring the life changing magic of healthy food and self care. In short, it's about eating well, feeling alive and living lighter.
About You
If you're like most of my readers, you likely wish for  more energy, more motivation, more joy and food you love that doesn't make you feel like you're constantly on a diet but instead your reality probably looks something like this:
You're constantly tired and lacking energy and motivation
Your jeans are tighter than they used to be
No matter how much you eat you're always hungry
You can't go a day without treating yourself to something sweet
You find it hard to relax and rarely take time for yourself
You're complexion is dull and lifeless
You're moody, you forget things and have trouble concentrating for long periods
You easily get sick and often have trouble sleeping
I've been there.  I've experienced all this and it made it really hard to enjoy life and to do the things that were important to me.
I Believe
I believe what you eat determines how you feel emotionally, physically and spiritually.
I believe what you value will influence all your major decisions in life.
I believe self care is the fuel that drives your body, your mind and your spirit.
I believe  living lighter is inevitable when you prioritise your health and wellness.
I'd Love To Share With You What I've Learnt Along The Way
Just imagine living a life that is not controlled by sugar, cravings, or your sweet tooth. Imagine if you no longer had afternoon sugar slumps, mood swings and brain fog.
What if, instead you could feel more motivated and energized than you've felt in years because your tastebuds are no longer addicted to sugar?
What If you could feel mentally and physically lighter, calmer, more organised and in control.  It is possible.
♥  When you change processed food for real food and trade burnout for self care, everything changes.
Stick with me and I'll share what I've learnt.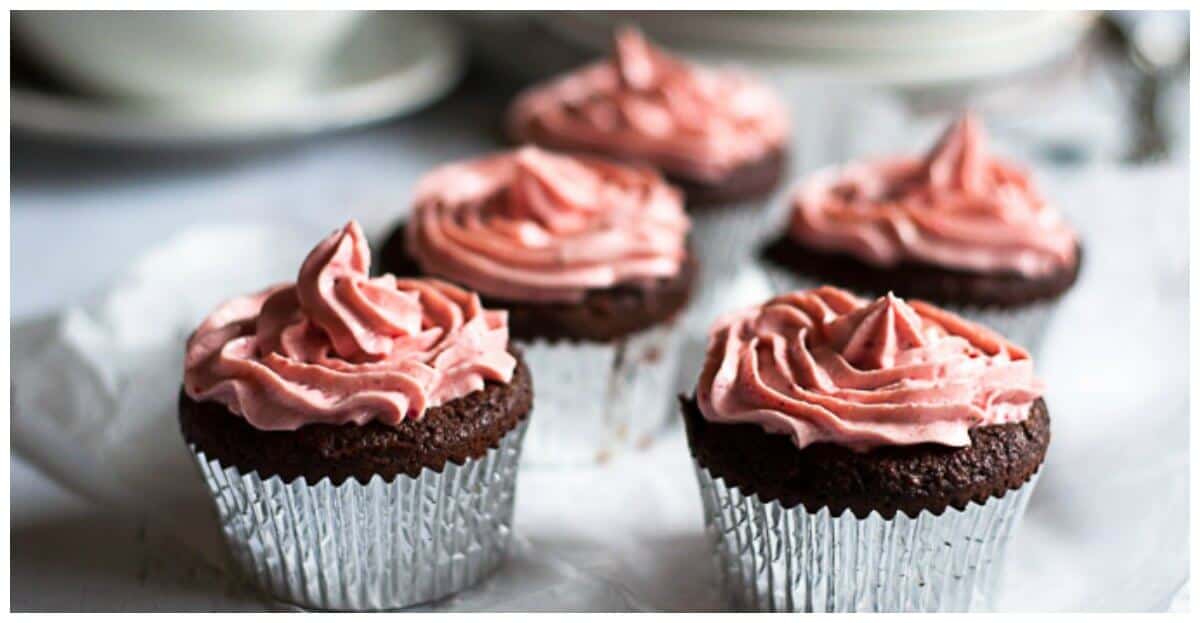 Sugar Free Flourless Chocolate Cupcakes With Raspberry Frosting
My Most Popular Posts
Dinners
Desserts & Snacks
Curb Cravings
Master Meal Planning
Eat Smarter
Self Care
WHAT YOU'LL FIND ON MY BLOG
WHAT YOU WON'T FIND ON MY BLOG
Recipes that use bottled pre made recipe bases full of sugar, preservatives and other random things.
Recipes that are bland, boring and tasteless. I like lots of flavour.  In Everything. I don't do bland.
Complicated recipes. Mostly because I can't be bothered.  I want it to be easy and I want to enjoy doing it, so its uncomplicated all the way.
You can read more about my story here
Before I go, I want to say a sincere thank you for visiting my blog and for starting your discovery into the world of healthy, delicious and flavour packed sugar free dinners and desserts.
You can get all my latest recipes, tips and words of wisdom on how to ditch the junk and live lighter by signing up to my mailing list.  No spam, just real stuff that's actually useful.
Or, why not follow me on Pinterest to get inspiration and ideas for meal planning and getting into those awesome eating habits
Or, maybe you're more into Instagram.  I'm there too.
Then again, if Facebook is where you're at, you can get all the latest posts straight to your feed.