When I first learnt about mindful eating, I was excited.  But I was also scared.  It sounded like something that could make a genuine difference to improve my eating habits.  I wanted to try it out.
So, I made a plan and decided that I would start tomorrow. I would start with a mindful breakfast.
I'd ditch the processed foods, cut back on sugar and limit my take outs to once a month.  I'd be more intentional about what I ate and I would enjoy it instead of stuffing it down as quickly as I could.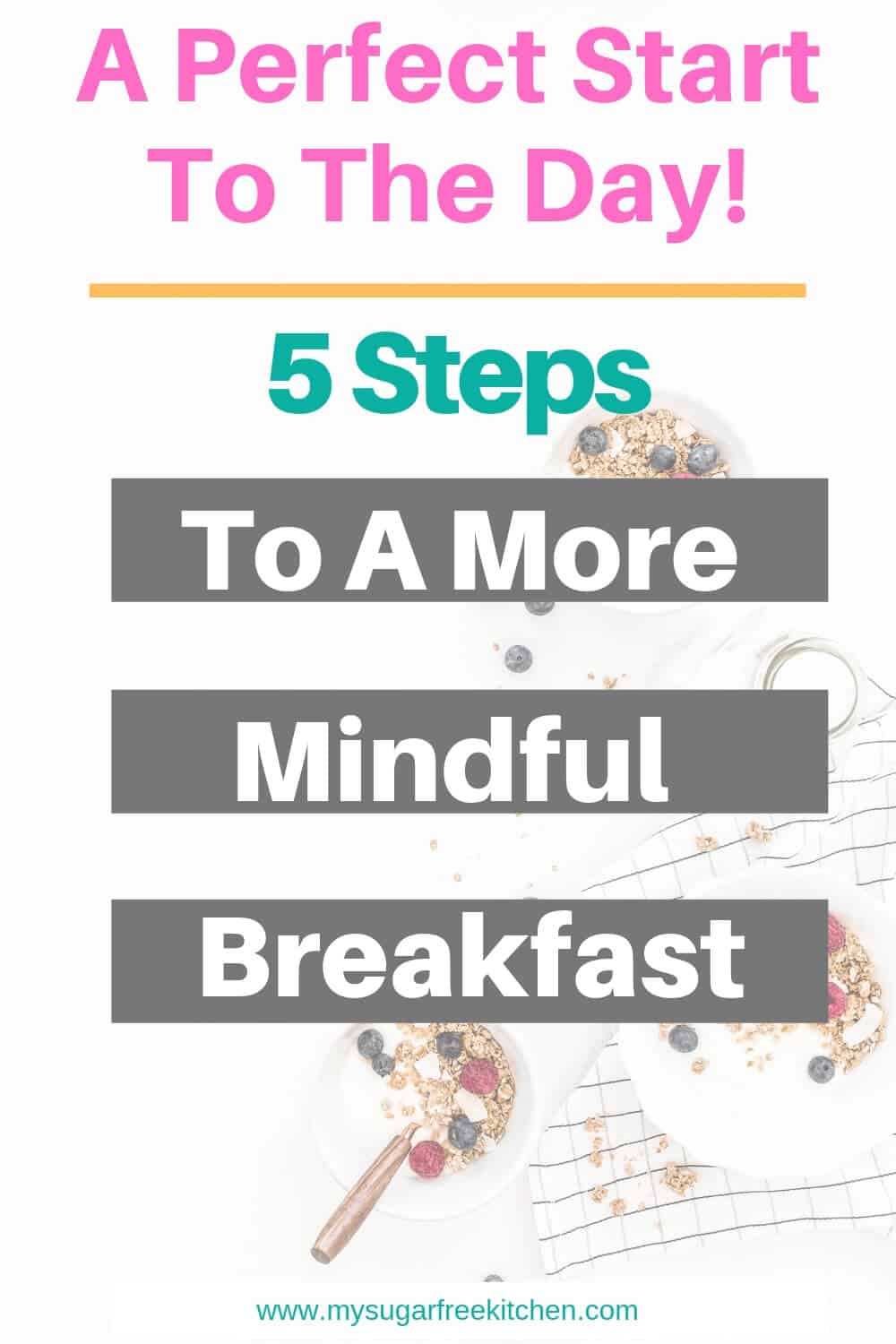 But tomorrow came and went. 
I was struggling to get started with making what I was sure would be a positive change.  A change where I could ditch the diet mentality and just start enjoying what I was eating without having to constantly count calories.
The Thing is…Making Changes can be Hard
Sometimes making a change just seems too hard, too boring or not high enough on our priority list.  But what we're really doing is procrastinating and making excuses.
And I procrastinated over getting started with changing my eating habits for a long time.  I actually felt scared that I wouldn't be able to stick with it, and that this whole mindful eating thing would be a bit weird, and deep down I thought I wouldn't have time to do it properly.
Stay Where You Are Or Move Forward – The Decision is Yours
So, time went by, and I stayed in my habits of speed eating, eating whilst multi tasking, and mindless eating.  I wasn't enjoying my food, my cravings were a ruling my life and I started to get lazy with my food, eating pre packaged things that were convenient.
My body wasn't getting the nutrition it needed
I ways always tired and exhausted
Eating was a chore and not something and not looked forward to
My clothes were getting tighter
My complexion looked dull and lifeless
Baby Steps Is The Answer
I soon realised that this was not a path I wanted to continue down.
The plan I had initially set had expectations that felt to out of reach, no wonder I couldn't get started.  I needed something the would take me where I wanted to go, in smaller steps, so that I wouldn't feel so overwhelmed.
I needed something that was more doable and approachable.  Something I could get started with immediately. Not tomorrow.
Related:  The Mindful Eating 4 Day Challenge - Are You Game?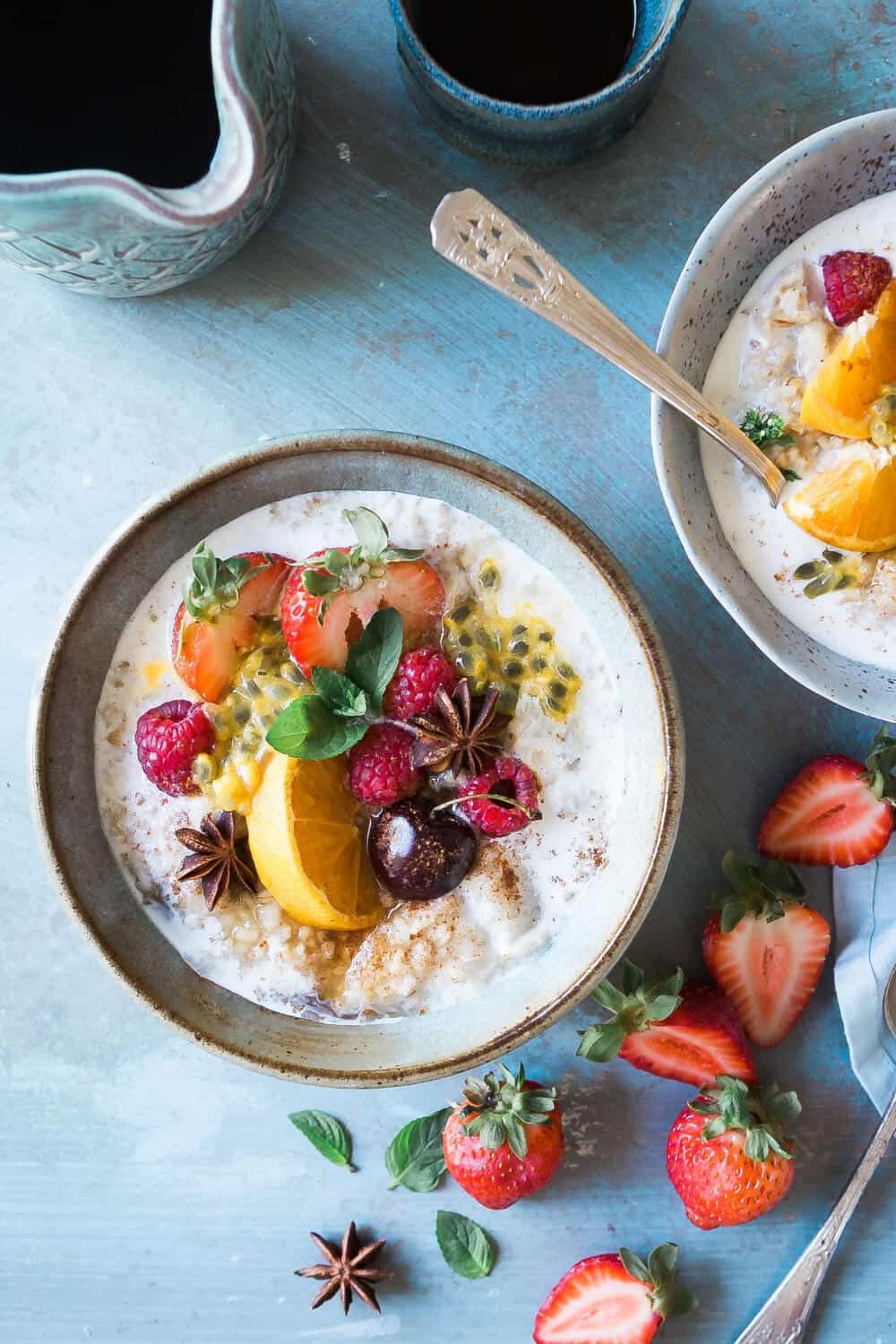 5 Steps to Start Eating a Mindful Breakfast in as little as 5 Minutes
No radical changes required, just small steps to more mindful eating.  The easiest way to get started is to just focus on breakfast.
Step 1:  Refocus your Mind (1 minute)
Once you have your breakfast in front of you, before you start eating, take a moment to refocus your mind to the present and what you're doing right now.  You might like to close you eyes for a few seconds and take a deep breath help tune into your awareness.
Make sure you are seated comfortably at a table and free from distractions.  Put your phone aside, make sure the TV us turned off, and there are as few distractions as possible.  Try to anchor yourself to the present moment by feeling the chair your sitting on, feeling your feet on the ground, adjusting your posture so you're not slouching.
♥  Focus on your senses.  What can you hear, smell, see and touch right now.
Step 2:  Turn Your Attention To Your Food (1 minute)
Before you start eating, look at the food in front of you.  Look at the plate or bowl that your food is served on and notice its shape, size and colour.  Next, focus on the food.  What does it look like.  Try to avoid just thinking it looks good or not good or average, and instead be descriptive.  Does it look crunchy, creamy, milky, crispy.
What colours, shapes and sizes are there.  What textures are there.  Is the food smooth, rough or somewhere in between.  Is there more than one texture to your food, is no how many.
♥  Breathe in deeply and see if you can smell your food.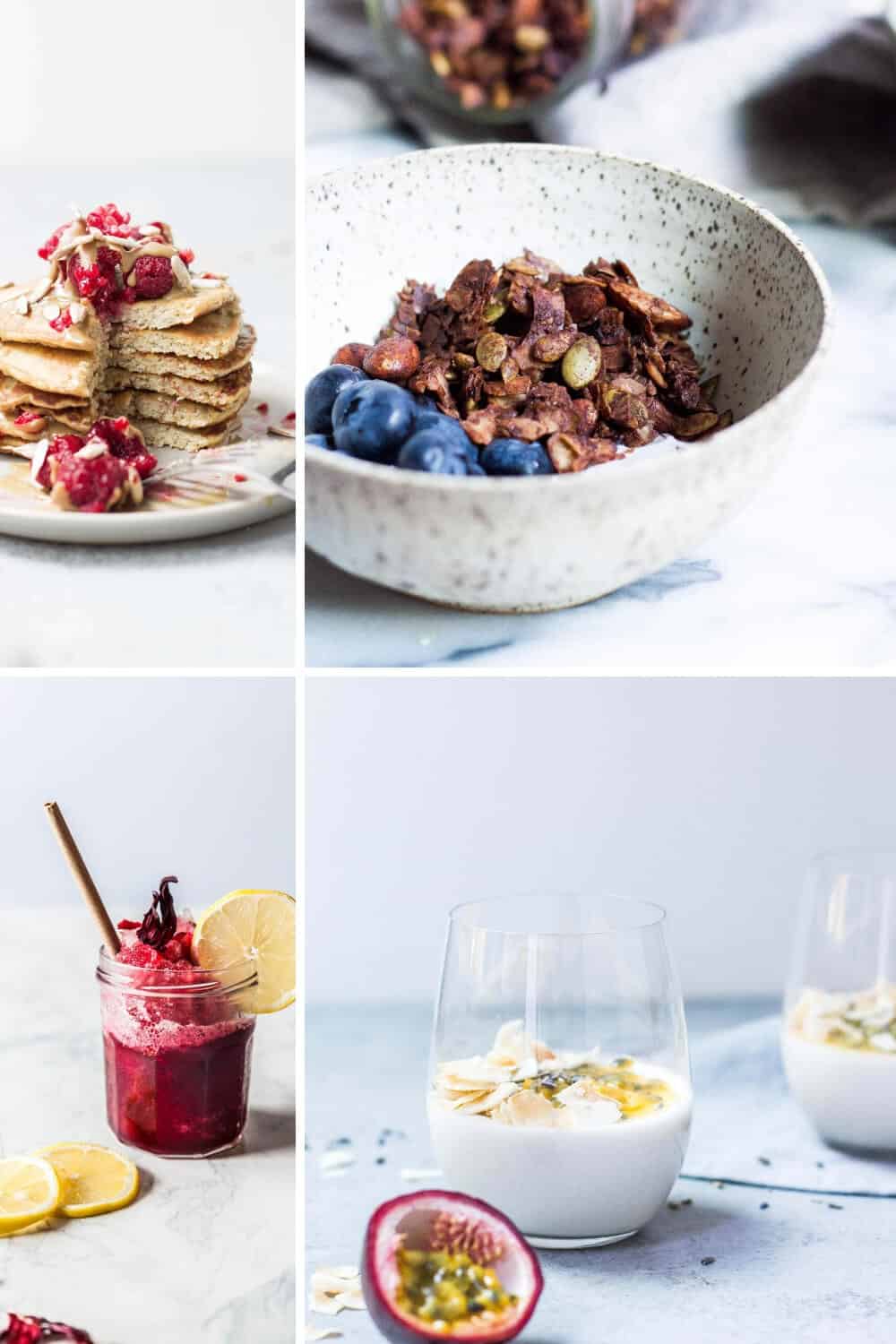 Step 3:  Pay Attention To Thoughts and Feelings (1 minute)
Before you start eating, notice what is going on for you.  Are you excited to eat, or are you not even really hungry?  Is your mouth watering or is your stomach grumbling.
Pay attention to the thoughts and feelings that come up as you eat your food.  What feelings pop into your head.  Are they unexpected?  Do they come quickly and leave quickly or are they lingering.  Are any memories or stories coming up for you when you eat.  Maybe a story of last time you ate that exact same food with friends and something funny happened for example.
Related:  8 Clever Ways To Improve Your Relationship With Food
Step 4:  Take your first bite  (1 minute)
Take a small bite and notice the texture of the food.  Is it what you thought it would be.  Is it creamy, crispy, chewy or something else.  How does it taste?  It is sweet, salty, bitter, spicy or a combination?
Chew your food more that you normally would and savour the tastes and flavours.  Notice any sounds you're making while eating and drinking.  Listen to yourself chew.  Is it loud, or barely audible?  Before you swallow draw your attention to how the food has changed texture in your mouth as you chew.  Is the food hard to swallow, or does it go down easy?
Step 5:  Reflect (1 minute)
Take a brief moment for mindful reflection before digging in again.  Pay attention to how satisfying this first bite was.  Does it make you excited to eat more.  How is your stomach feeling?
Did you feel like you actually tasted the food?.  Did it make you feel good whilst you were eating it?  Did you notice things you haven't noticed before, especially if you've eaten something you'd had many times before?
Eating Mindfully is a skill that can be learned and it doesn't need to take a lot of time, and a mindful breakfast is definitely the easiest meal to get started with.  Although it might feel a little uncomfortable or tricky to get the hang of initially, the key is to start small with baby steps.
Instead of starting with breakfast, you might start with a cracker, or a piece of cheese.
Slowing down your eating and taking time to appreciate your food, really notice what it is and how it makes you feel is something that is simple to do, and with a bit of practice can become part of your daily routine.
Mindful eating doesn't mean everything you eat has to take heaps longer than usual.  It just means you're not speed eating, eating while distracted, or multi tasking.  It means you're consciously choosing to notice what you're eating and how it makes you feel.