Once upon a time, I never used to think much about mindfulness, or being mindful in what I did. I mostly just went about my life on autopilot just hoping things would work out in my favour, even though I was a scattered mess with stress levels through the roof. I actually thought mindfulness was hard, and not something I would enjoy, especially because I'm such a planner and am always thinking about the future.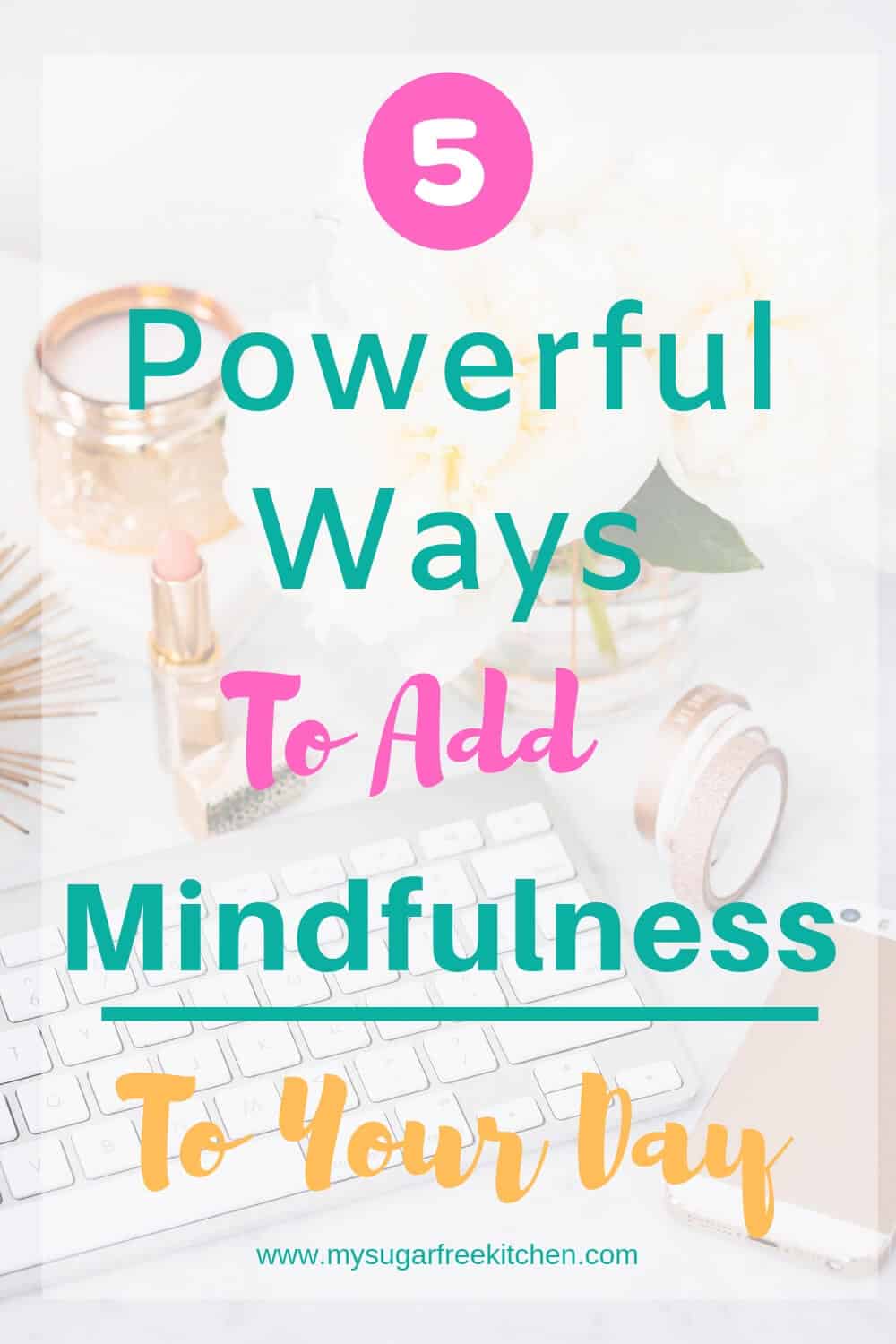 In actual fact, mindfulness as a concept was simple, but putting it into practice, well, it definitely took some practice, but with time it does become easier as it's a skill you build up over time.
Basically mindfulness is about being completely in the now, and about noticing exactly what is happening at this moment in time. It's about how you feel right this second. What you're thinking right this second, and what you're doing right this second. All in a detached non judgemental kind of way.
Becoming more mindful on a daily basis has allowed me to:
Be more focused of the task at hand
Be more grateful for what I have, instead of taking it for granted
More easily calm my thoughts down when they get ahead of me
Improve my relationship with my husband in leap and bounds
Allowed me to manage my stress so that it doesn't rule my life
I don't need to go and sit on a mountain to practice mindfulness, and neither do you. You can practice it in little bursts in your home, at work, in your car, practically anywhere. That's the beauty of it. You can actually be practicing mindfulness without anybody even noticing. Except you, because that is the whole point of it. And that, is why I love it so much.
Related Posts:
5 Powerful Ways To Incorporate Mindfulness Into Your Day
Go For a Mindful Walk
Never underestimate the power of a simple walk in the outdoors. Taking a simple 15 minute walk during your day can help to calm your mind and put your thoughts in order.
How to do it: Ditch the headphones, and phone. This is a walk without technology. Once you're on your way
Focus on your posture whilst your walking. Walk talk with your shoulders back and head forward
Get into a rhythm where your arms and legs are moving naturally, your shoulders are relaxed and have a good momentum
Notice what is around you. What do your see, what do your smell, what noises are there. What colours are there. What does the sky look like? Be consciously aware of your feet moving forward across the earth and the bounce in your step as you move forward
Be curious and pay attention to what is going on around you. Take note of how your body reacts, and what thoughts you have in that moment without judgement
Snack Mindfully at Work
Hands up if you've eaten from your secret snack draw at work, and before you knew it the packet was empty. It can be very easy to eat without paying attention when you're at work. There are always office parties and morning teas, and you might just be used to grazing all day at work out of habit. Mindful snacking is the answer.
How to do it: Find somewhere other than your desk to have your snack. Before eating it, take a moment to really look at it.
Look at its colour and texture. Does it smell, it is rough or smooth.
Just think about eating that snack for a minute before you actually dive in. Think about what it is that you're eating. Do you feel good about it or indifferent, or maybe guilty.
Put the food in your mouth and feel it there first without chewing. Feel how it feels and connect with it.
Chew slowly and notice how it feels in your mouth, and how your body is reacting to it.
Take time to eat it and enjoy it, in the moment, noticing what flavours it has, its texture, and aroma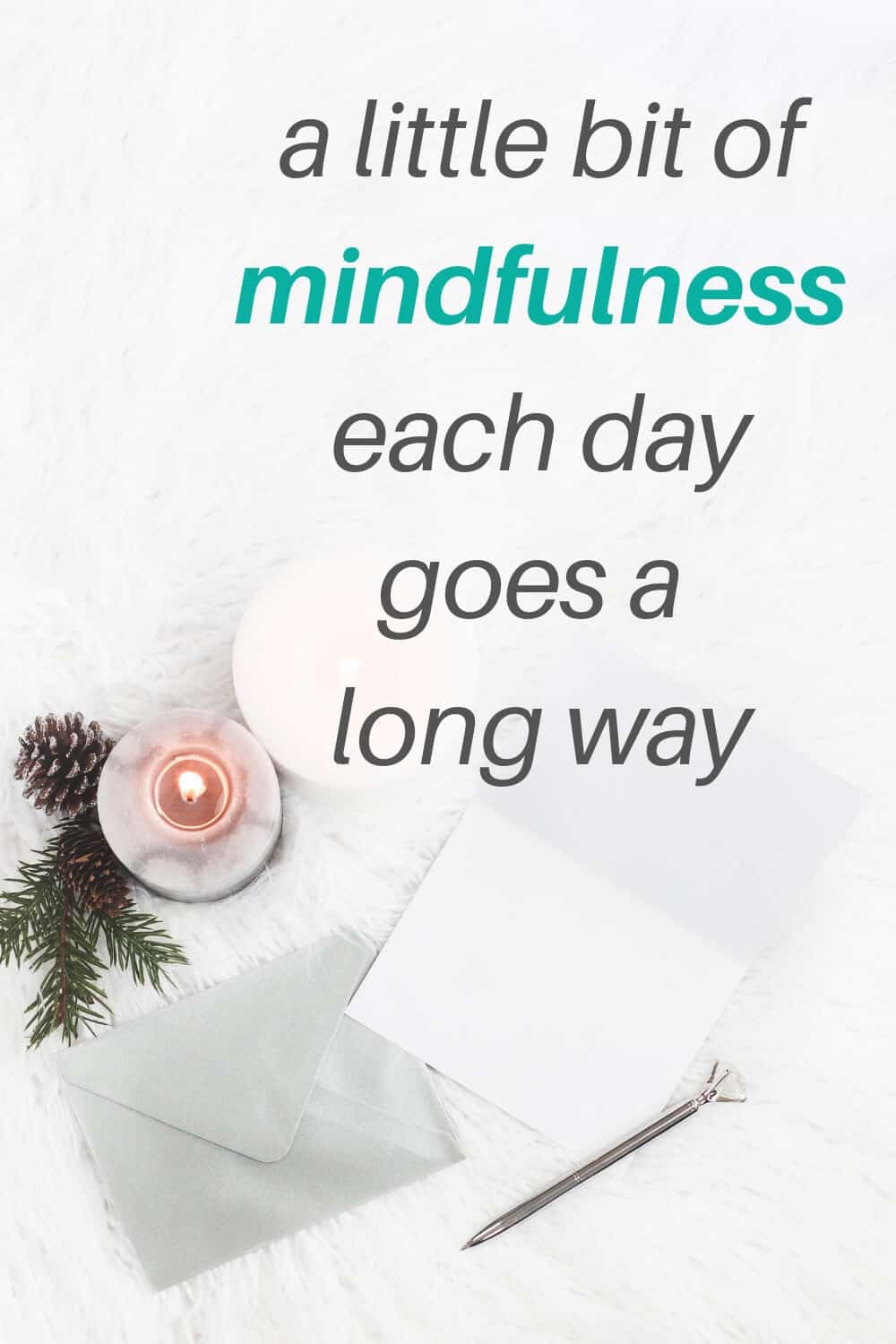 Make Mindful Decisions
Sometimes we get caught up in indecision and stuckness and we simply can't decide. Instead we procrastinate, stress out and talk endlessly about what-if's and over catastrophize the situation when what you really need to do is just make a mindful decision with the information you have available.
How to Do It:
Grab a piece of paper and write your problem at the top.
Draw a line down the centre and write "Pros" on the left at the top, and "Cons" on the right
Set a timer for 20 minutes and write a much as you can
Put the piece of paper away in a safe place and take 3 big breaths, and sit in silence for a few minutes
Close our eyes and release the tension in your body, from your neck, head, shoulders and back.
Open your eyes and on a new piece of paper ask yourself "What is my decision" and write it down.
Trust the process. Whatever decision you make will be the one that you make work.
Related: 12 Mindfulness Tips To Calm an Overactive Mind
Take a Mindful Shower
A mindful start to the day can set you up for susses and feeling like things have gone your way. Set your alarm a little earlier to take a mindful shower to get you off on the right foot.
How To Do It:
Think about the water as it hits your body. How does it feel. What is the temperature like.
What is the water doing to your muscles – are they relaxing, can you feel the tension melting away?
What does your soap or shower gel smell like? What does it remind you of. What does it feel like in your hands.
When you finish showering, be aware of the texture of the towel against your skin, as the water bubbles are patted dry.
Be aware of how clean, fresh and rejuvenated you feel.
Gratefully acknowledge the shower and how it made you feel.
Related: How To Create A Mindful Morning Routine That You'll Actually Stick To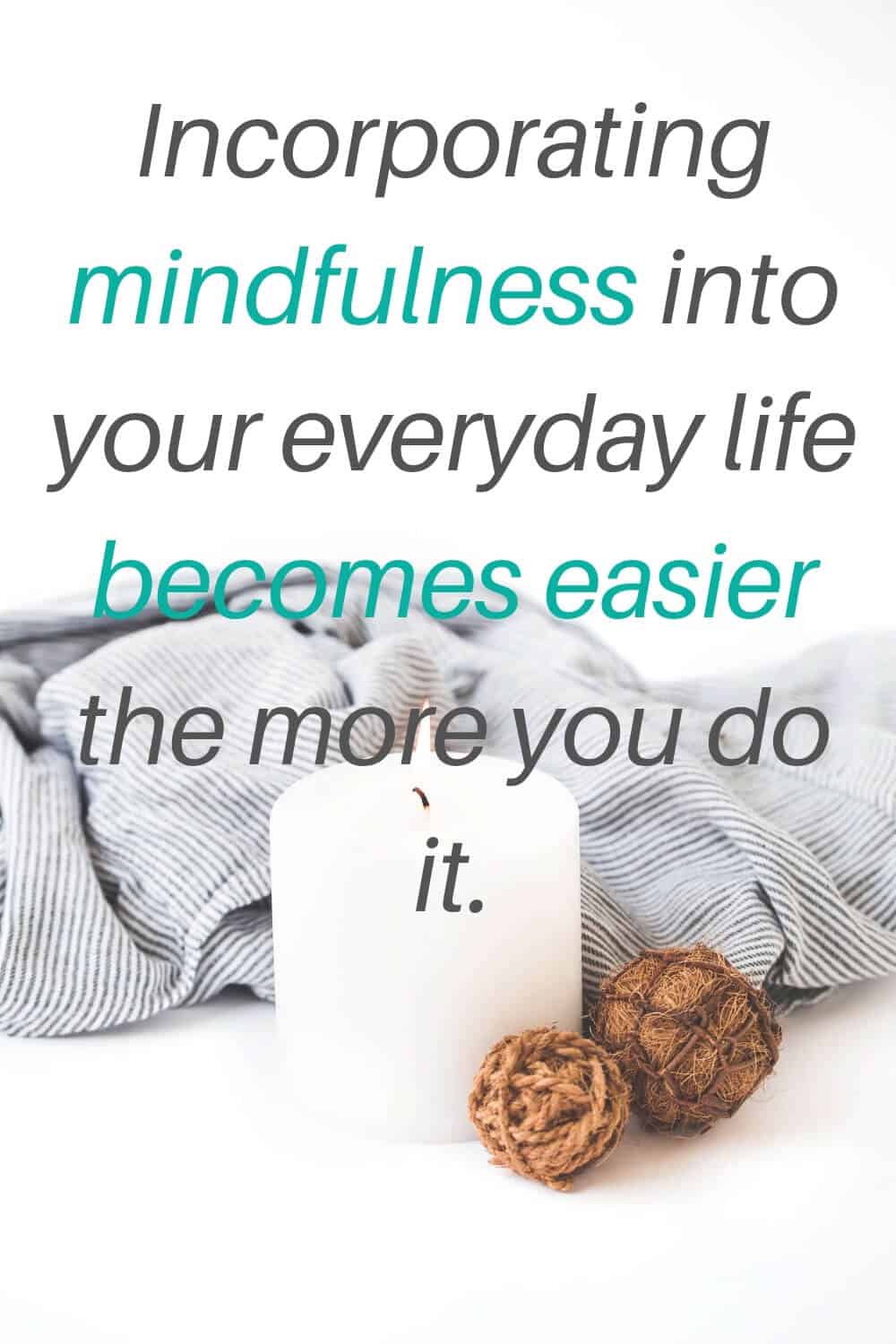 Mindfully Wash the Dishes
It's easier than you think to turn this boring chore into something more meaningful that you can appreciate.
How To Do it:
Fill up the sink with water and add the detergent
Observe the bubbles appearing in the running water, and how the move and grow with the water
Pick up a dirty plate and feel it in our hands. Grab a cloth, wash the plate clean and see the water and suds drop off.
Focus on the present moment of making dirty dishes into clean dishes.
Rinse the pate and let it drain. Look at how clean it is.
Feel good about what you have done and take pleasure in a job well done.
Take a Mindful Break From Social Media
Have you seen that app that summarises how much time each day you spend on your phone? I have and I was shocked. To stop social media eating up your life and making you forget how to communicate with your spouse, take a mindful break and reconnect with your loved one.
How To Do It:
Sit at the table to eat dinner and have a no phones at the dinner table rule
Don't allow phones or ipads into the bedroom
No screens one hour before bed time
Incorporate a date night into your life where you spend quality time together, and where you leave your phones at home.
Related: 33 Ways To Wake Up Refreshed and Energized Ready To Start The Day
Incorporating mindfulness into your everyday life becomes easier the more you do it. If you've been struggling to slow down, to feel more connected with those around you and like you are on the edge of burnout, a few mindfulness practices could be exactly what you need to bring some more calm and relaxation into your life.
If you're looking to get started with more mindfulness, why not try the 4 day Mindful Eating Challenge. It will help you to reconnect again with food and to discover how wonderful it can be when we really do slow down and take time to engage our senses to become part of our eating experience.