Your relationship with food is about how comfortable you are with your eating habits and how you connect to and relate to your food on a daily basis.
Think of your relationship to food like a relationship with a friend. You invite friends over to your house in the same way you invite food into your body. You wouldn't want unfriendly or toxic people invading your personal sanctuary any more than you would want bad unhealthy food taking up residence in your body.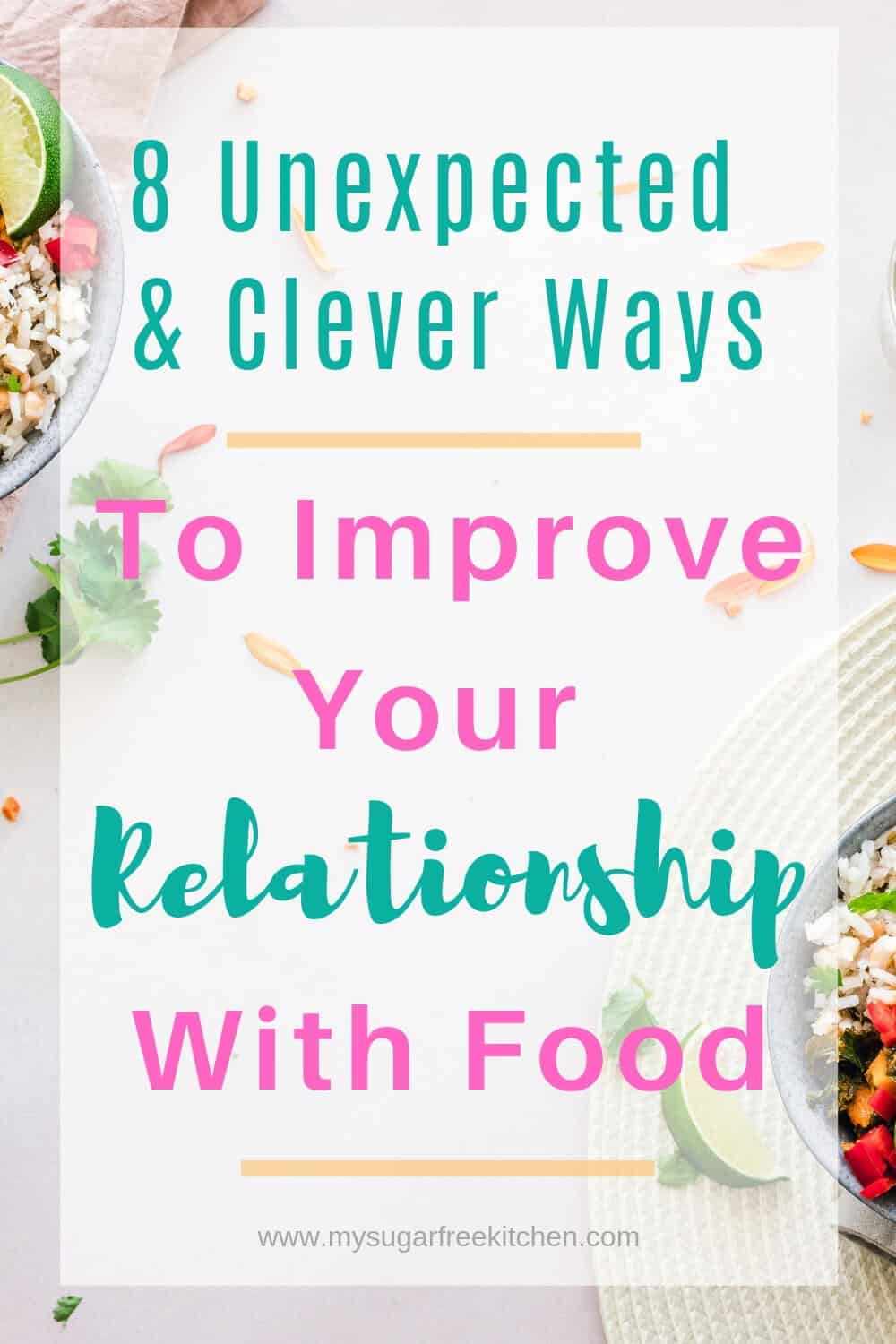 Your relationship with food is important because it can affect your mood, your confidence, your energy levels, what you do and don't do, who you spend time with, what you wear and importantly the way you feel.
Why Is Your Relationship With Food Important?
When your relationship with food is not good you feel the effects of it everywhere. It impacts all aspects of our lives from our work, to our personal relationships with our partner, kids and friends. It affects our ability to spend time doing the things we love, participate in the activities that give us meaning and joy and drags us down with negative thoughts and sabotaging behaviours.
My Relationship With Food
Whilst I've never experienced an eating disorder, I've had my fair share of eating issues, including overeating, undereating, and weekend binges. As I've got older, I've become more relaxed about what I eat and how I eat, and I've become much more mindful of what I want to put into my body. I've ditched processed foods, refined sugars and make all my food from scratch. Including taking my lunches to work, making my own breakfast muesli and batch cooking ahead for busy weeknights.
My Turning Point
From my own personal experience, I now realise that my relationship with food was never that great because I never put much thought into what I was eating or how I was eating it. I was always so rushed and busy, never taking the time to slow down to taste my food and actually enjoy it. When I did, it made all the difference. Things stated to fall into place and my relationship with food changed.
Keep reading to find out how looking at not just what you eat, but taking a critical eye to HOW you eat will have a significant impact on your life including:
Better eating experiences
More enjoyment of your food
Less judgement of what you eat
A better understanding of your body's hunger and fullness signals
8 Clever Ways To Improve Your Relationship With Food
1. Mix It Up
Have you ever noticed that the first few bites of your meal in the evening are usually the best? It's because you're surprising your tastebuds with a new sensation, but then they quickly become used to it. If you have a few different things on your plate at dinner and you eat them separately, try to eat them together, and mix different colours, tastes and textures. For example, eat some creamy mashed potato with some broccoli, or some pasta with a fresh cherry tomato. This is one of the ways I've used to not only slow down my eating but to also enjoy it more.
Related: 5 Ways To Liven Up Leftovers To Make Them Exciting Again (So You'll Actually Want to Eat Them!)
2. Tune into the process of eating
Are you paying attention to what you're eating. Are you eating on autopilot, not even noticing what or how you're eating. A simple way to tune into the process of eating is to remove distractions at dinner.
To sit at the dining table (no phones, ipads, or laptops allowed), turn the TV off and watch you hands pick up your knife and fork at dinner and cut through your meat and pick up your vegies. Notice how you hold the cutlery, what it looks like, any designs it might have on it, whether they are shiny or dull.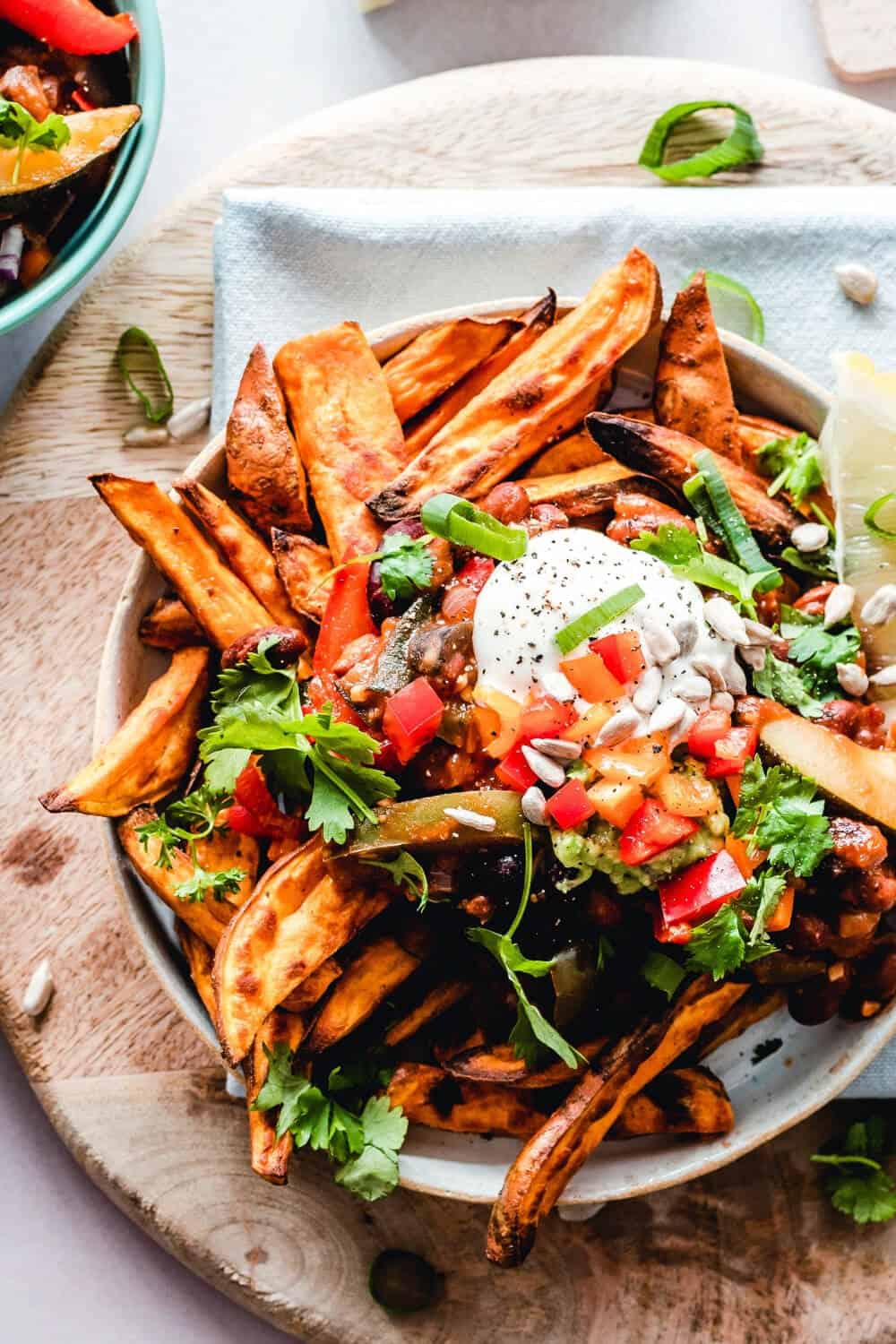 3. Find Your Satisfaction Zone
Let's say you're going to eat a small slice of cheesecake, but you know one small skinny slice probably isn't going to satisfy you. You'll probably have a second slice, and maybe a third later in the day. That night you feel heavy, weighed down in your body and maybe even a little unwell. Next time you're faced with cheesecake, use how your felt last time as your starting point for this time. Work out at the start what a comfortable amount of cheesecake is before it gets to the point of making you feel awful.
4. Be mindful of Food Labels
It's so easy to eat things that you think are "healthy" but in reality they are loaded with added sugars, preservatives and other things you can't pronounce. Get into the habit of looking at the label for things you buy regularly to see if sugar is listed as one of the main ingredients.
Is sugar is one of the first 5 ingredients, that's a good indicator that there might be a lot of sugar. Sauces and condiments are key for hiding lots of added sugars.
Related: 7 Ways To Stop Mindless Eating Habits From Taking Over Your Life
5. Mindfully Adapt to healthier alternatives
Take a look at how much sugar per 100 grams is in your favourite cereal. Then, next time you're at the supermarket, browse through the cereals (you might need to go to the health food aisle) and see if you can find one with 1 or 2 grams (per 100 grams) less of sugar. Start with a couple of items, and gradually make more swaps to healthier alternatives as your tastebuds get used to less sugar.
6. Shift Your Routine
When you're in autopilot mode with your eating, mindlessly reaching for snacks without really thinking about it, its likely that you're doing other things in your life on autopilot as well. Maybe you're on autopilot when you're at your job, or in some areas of your relationship.
Maybe you go through the motions of exercising at the gym and don't really connect with it, and this overflows into cooking dinner on autopilot and eating it in front of the TV, whilst scrolling Facebook. Try eating dinner at the dinner table for a week, with the TV off, and your phone in another room. See how much more you enjoy it.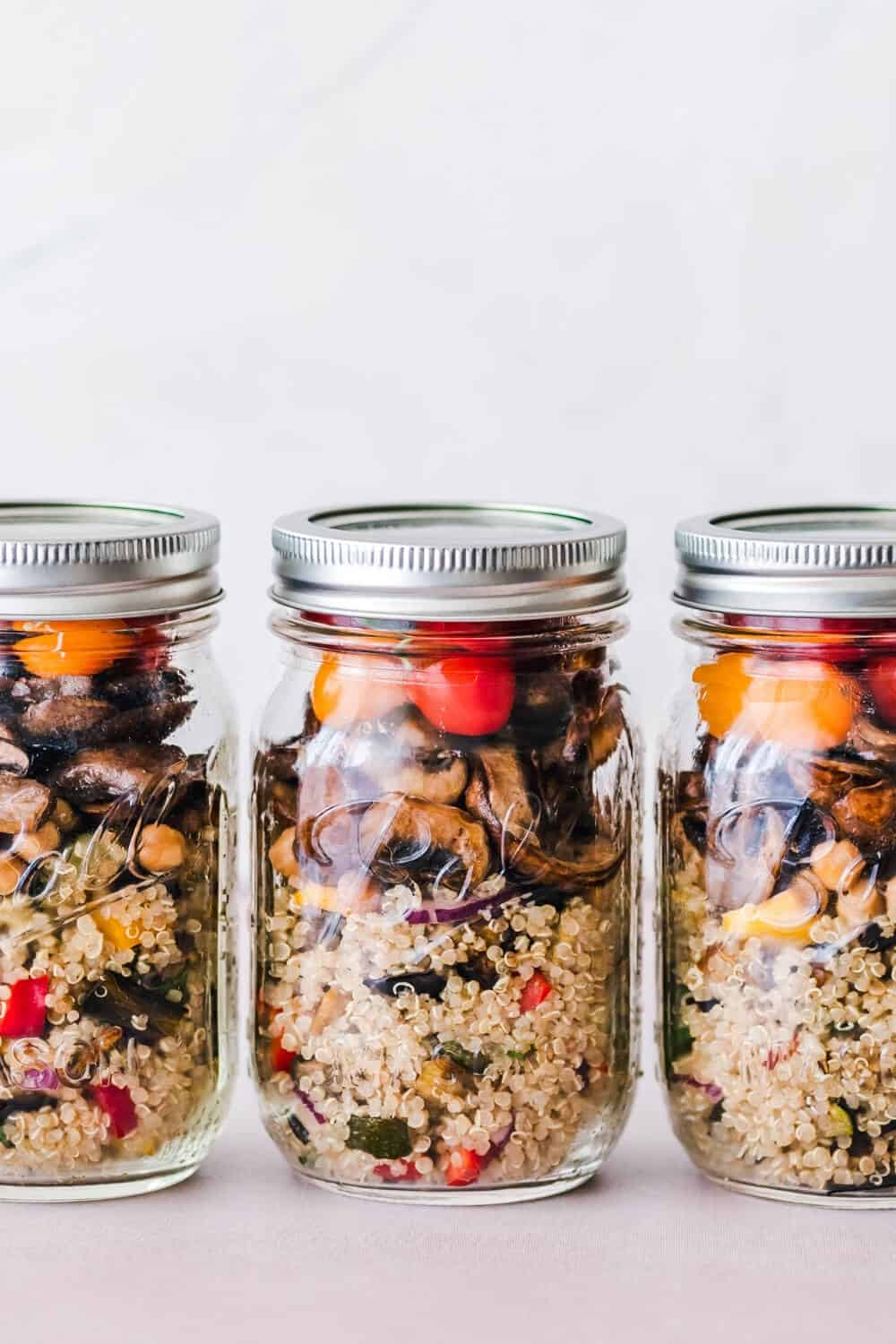 7. Stop Multi-Tasking
I used to struggle with this one a lot. I would eat, whilst continuing to work on my laptop. I realised though that when I did this, I didn't enjoy my food, and whatever I was doing on the laptop (usually writing of some kind) ended up being terrible because neither activity had my full focus.
Because I hadn't even tasted my food, I didn't feel satisfied, so I would continue to snack mindlessly, for hours and when it came time to eat dinner, I wasn't hungry. Stop multi-tasking and give your full attention to eating and you'll also be less likely to overeat.
Related: 6 Skills Your Need To Start Eating More Mindfully
8. Strategically Place Food
Have you ever noticed that when you set out the food for dinner onto the Dining table, you usually eat more. You have a second helping, or a little nibble on something after you've finished, just because it's there in front of you? From personal experience, I know that if its in sight, I'm going to eat it.
Now, I dish up a portion controlled serving of dinner onto nice plates and leave the rest out of sight in the kitchen. Another tip is to keep a fruit bowl in plain view on your kitchen counter so it's within sight. This is my type of healthy convenience food.
Is it Worth it?
Improving your relationship with food does take a conscious and mindful effort but it is worthwhile. It might have been years since you really sat down to a healthy meal and really enjoyed it. If so, then try implementing some of these tips to see how making even just a small adjustment to how you eat can make a difference.
For me, food is one of life's greatest pleasures are reconnecting with your food so that it plays a meaningful part in your life is so important. Don't let food take a back seat. I did that for far too long, and now that I've embraced my relationship with food and made it a focus on my day, the benefits have overflowed into other areas of my life.
More energy. More confidence. Better Moods. Better relationships with my husband and family and most importantly, a better relationship with myself.
You might also be interested in these: