When it comes to taking care of you, do you? If your first impulse is to say no, then this 30 Day Self Care Challenge is for you.
Self-Care. You hear the term all the time, but have you been able to tap into what that means for you? The truth is that we're exhausted.  We're stressed. We're burnt out. We're just plain tired and can't even remember the last time we slept well. We're overworked, overwhelmed and generally over it.  Let's turn it around and get back to living lighter, with less baggage weighing us down.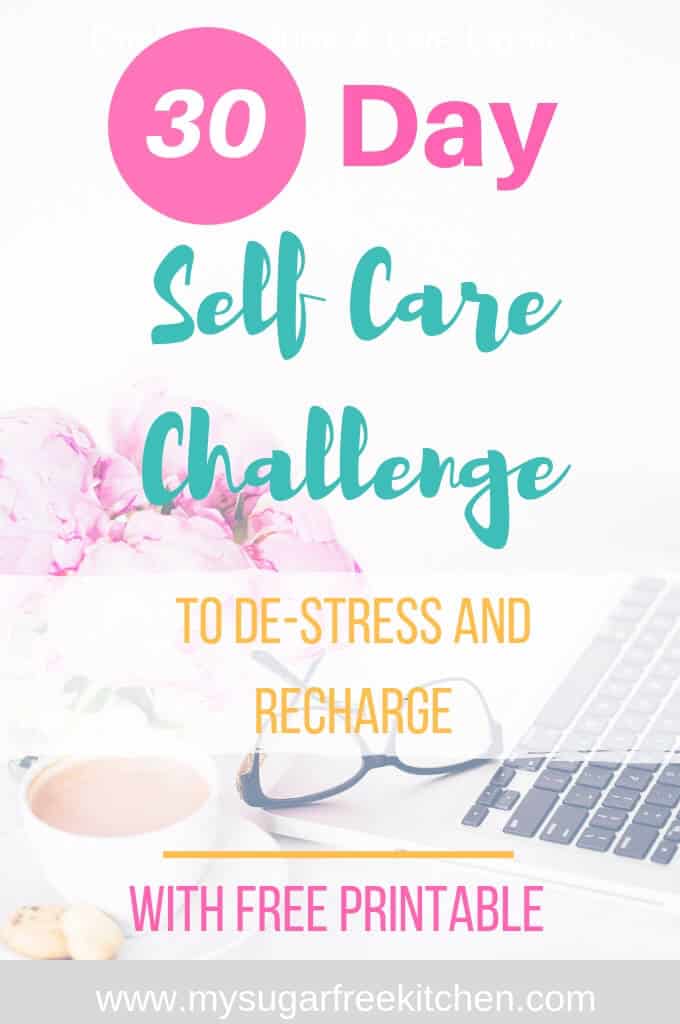 The Self Care Challenge and What It Means
Self-care doesn't just mean facials, fluffy bath robes and candles. Don't get me wrong, those are all enjoyable and I love them, but getting real and committing to practical self care is a reward that you deserve.
Imagine feeling calmer, more peaceful, and refreshed because you're making your needs a priority
Imagine making decisions with ease because you know what your priorities, values and boundaries are.
Imagine feeling joy and happiness because you're doing things you've been thinking about for ages, but have never got around to.
You might also like to grab the Daily Self Care Checklist with Free Printable.
The 30 Day Self Care Challenge Day by Day
Day 1:  Buy yourself a small notebook and begin a gratitude journal.  Write down 3 things you're grateful for today and each day for the next 30 days.
Day 2:  Write down 3 things you'd like to get done in the next 3 months and stick it next to your bed so you can see it every day.
Day 3:  Clean out your closet and find 5 things you can donate to charity
Day 4:  Take a day off from social media
Day 5:  Eat a piece of fruit at lunch time and after dinner
Day 6: Watch an inspiring Ted Talk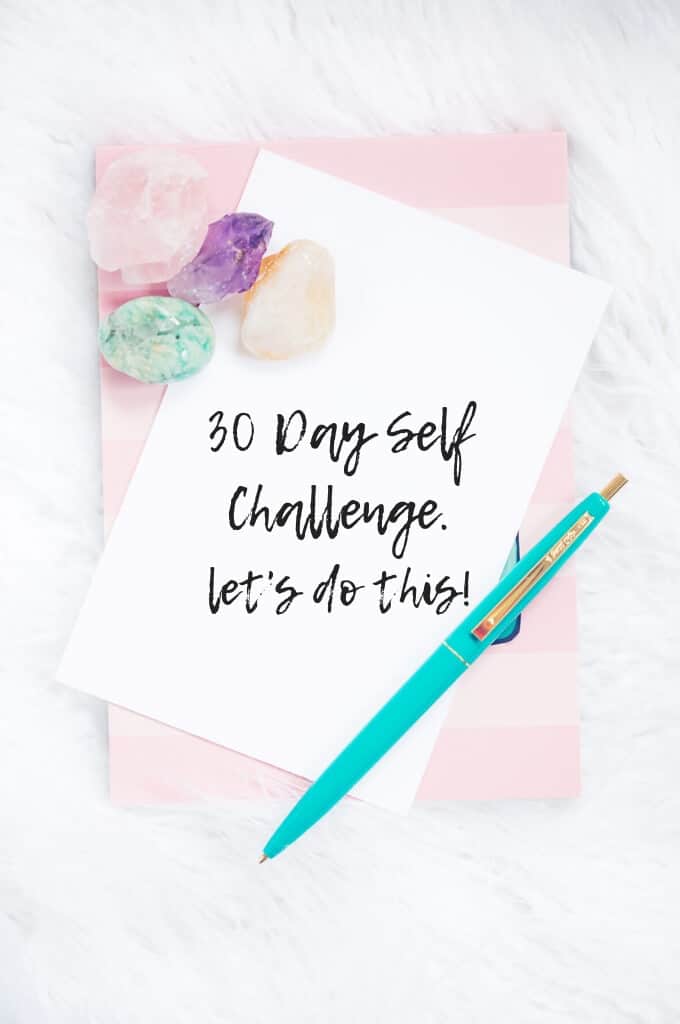 Day 7:  Have a glass of water with breakfast, lunch and dinner, and morning and afternoon breaks
Day 8:  Make a meal plan for the next 7 days with what you'll have for dinner each night, then make your shopping list, and go and get it
Day 9:  Make up an inspiring music playlist that you can listen to when you're feeling down
Day 10:  Go for a walk in nature by yourself, without your phone, headphones or other distraction.  What sounds do you hear?  What do your smell?  What thoughts run through your mind?
Day 11:  Make yourself an awesome tasty salad for lunch
Day 12:  Write down what your top 3 values are and either make them a screen saver on your computer, of a wallpaper on your phone
Day 13:  Make time today to call a family member or friend for a chat, just to catch up and see how they're going.  Ask if there is anything you can do for them.
Day 14:  Keep the TV switched off today and tonight.  Instead, listen to some music or read a book
Day 15:  Eat a vegetable for dinner tonight that you wouldn't normally eat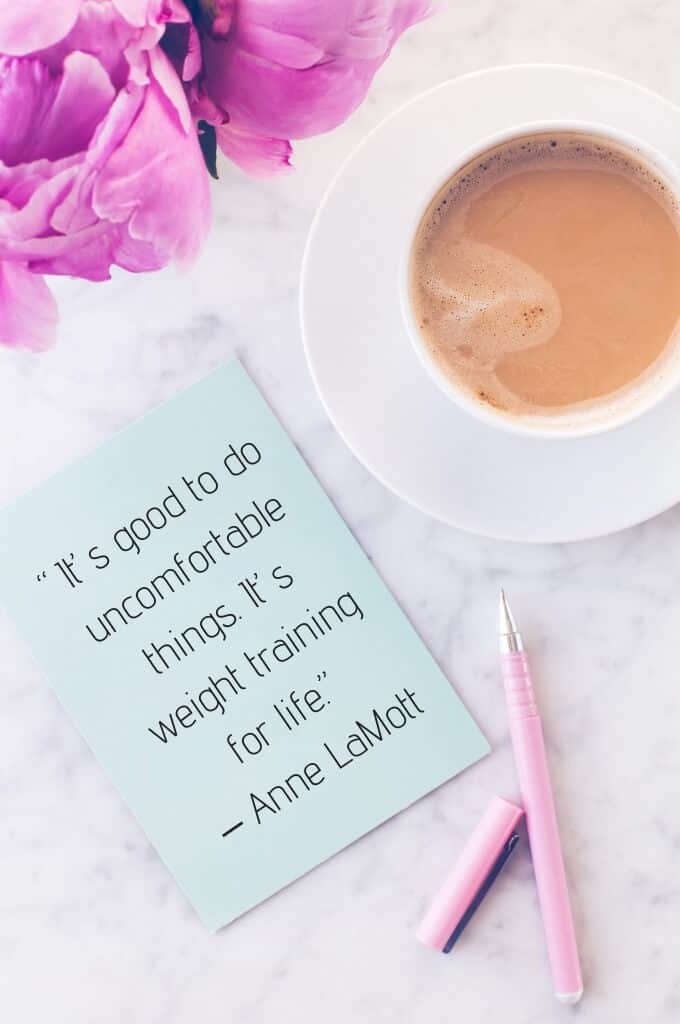 Day 16:  Buy yourself some flowers and put them in a beautiful vase where you can see them everyday
Day 17:  Watch a movie, without simultaneously doing stuff on your phone.  Put your phone on silent into a draw, and relax and enjoy a good movie without distraction.
Day 18:  Think about 3 things you're good at and write them on a note and put them inside your wallet.  When you're having a bad day, pull them out and remind yourself that you have skills and know how to use them.
Day 19:  Clean out your fridge and pantry to get rid of junk food, processed food, and sugar sweets.  Sure you can still have that stuff, just make it harder to have.  That is, if you want it, you have to put in some effort to go and get it.  This is to encourage more mindfulness about what you are eating.
Day 20:  Get up 15 minutes earlier than usual, and sit in silence for 2 to 5 minutes with your eyes closed.  Noticed your thoughts, sounds, and anything else that comes into your awareness.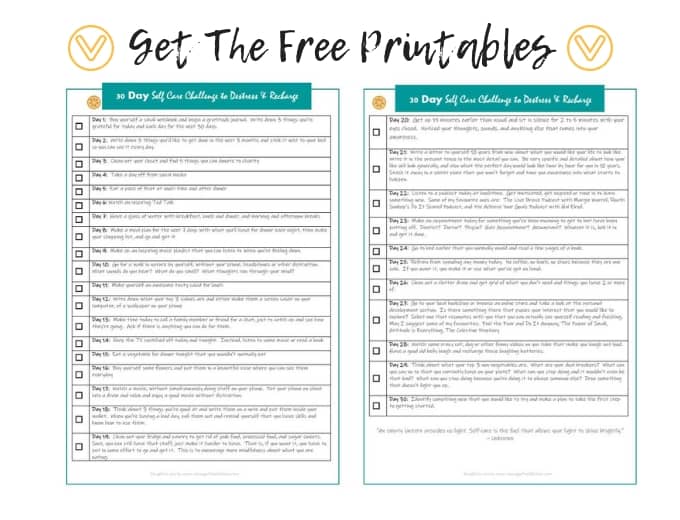 [mo-optin-form id="LEmcqFhyoX"]
Day 21:  Write a letter to your self 10 years from now about what you would like your life to look like.  Write it in the present tense in the most detail you can.  Be very specific and detailed about how your like will look generally, and also what the perfect day would look like hour by hour for you in 10 years.  Stash it away in a secret place that you wont forget, and tune you awareness into what starts to happen.
Day 22:  Listen to a podcast today at lunchtime.  Get motivated, get inspired or tune in to learn something new.  Some of my favourite ones are:
Day 23:  Make an appointment today for something you've been meaning to get to but have been putting off.  Dentist?  Doctor?  Physio?  Hair Appointment?  Accountant?  Whoever it is, lock it in and get it done.
Day 24:  Go to bed earlier that you normally would and read a few pages of a book.
Day 25:  Refrain from spending any money today.  No coffee, no lunch, no shoes because they are one sale.  If you want it you make it or use what you've got on hand.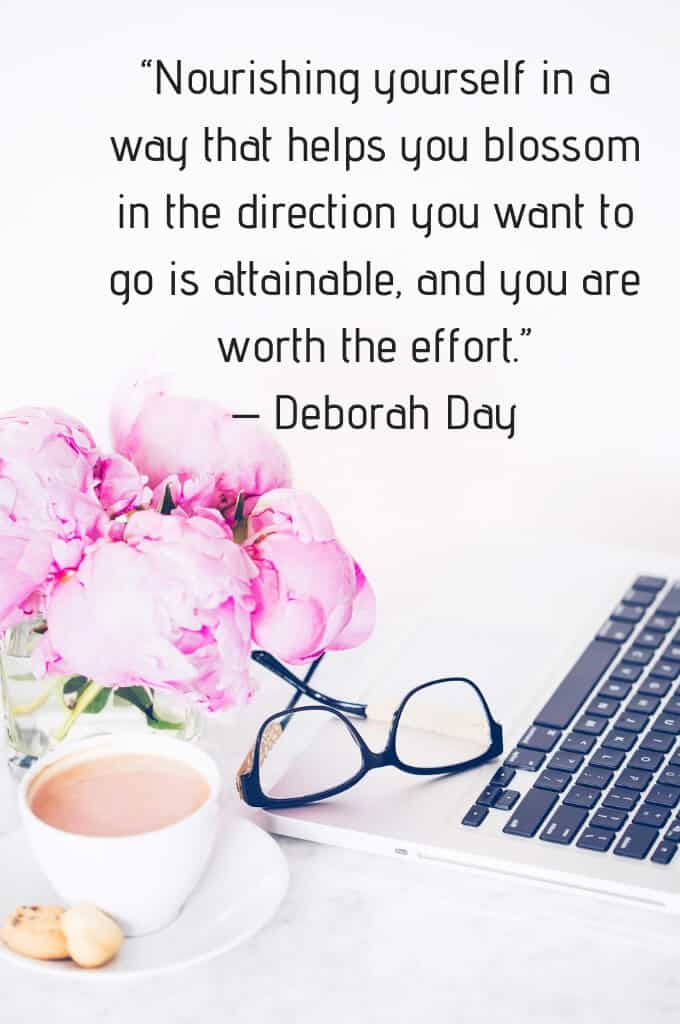 Day 26:  Clean out a clutter draw and get grid of what you don't need and things you have 2 or more of.
Day 27:  Go to your local bookshop, or browse an online store and take a look at the personal development section.  Is there something there that piques your interest that you would like to explore?  Select one that resonates with you that you can actually see yourself reading and finishing.  May I suggest some of my favourites:
Day 28:  Watch some crazy cat, dog or other funny videos on you tube that make you laugh out loud.  Have a good old belly laugh and recharge those laughing batteries.
Day 29:  Think about what your top 3 non-negotiables are.  What are your deal breakers?  What can you say no to that you currently have on your plate.  What can you stop doing and it wouldn't even be that bad?  What can you stop doing because you're doing it to please someone else?  Drop something that doesn't light you up.
Day 30:  Identify something new that you would like to try, and make a plan to take the first step to getting started.
[mo-optin-form id="gwfxcKAjAS"]
If self-confidence and self-care is about loving who you are, by the end of this 30 days you be able to see all the amazing things about yourself  that those close to you already know and see in you.  This self care challenge is about living you best, and loving yourself, even when you might not feel like it.
This next 30 days is you time to develop more self love and confidence within yourself, and at the end of he month you'll be able to reflect on the subtle shifts and changes you noticed throughout.
Who knows, you might just even pick up some self care practices that you keep on doing
The last 3 months, I have been big into practicing self care and self love and it has made such a big difference.  I honestly can't see myself stopping any time soon.  My head is so much clearer, I feel calmer and a lot less anxious.
Integrating self love and self care into my daily life has been a game changer for me.   It just makes everything else that much easier.
Join me on this wonderful and amazing journey of self care and grab the printable PDF of the 30 day Self Care Challenge.
Further Reading:
Getting Started with Simple Self Care